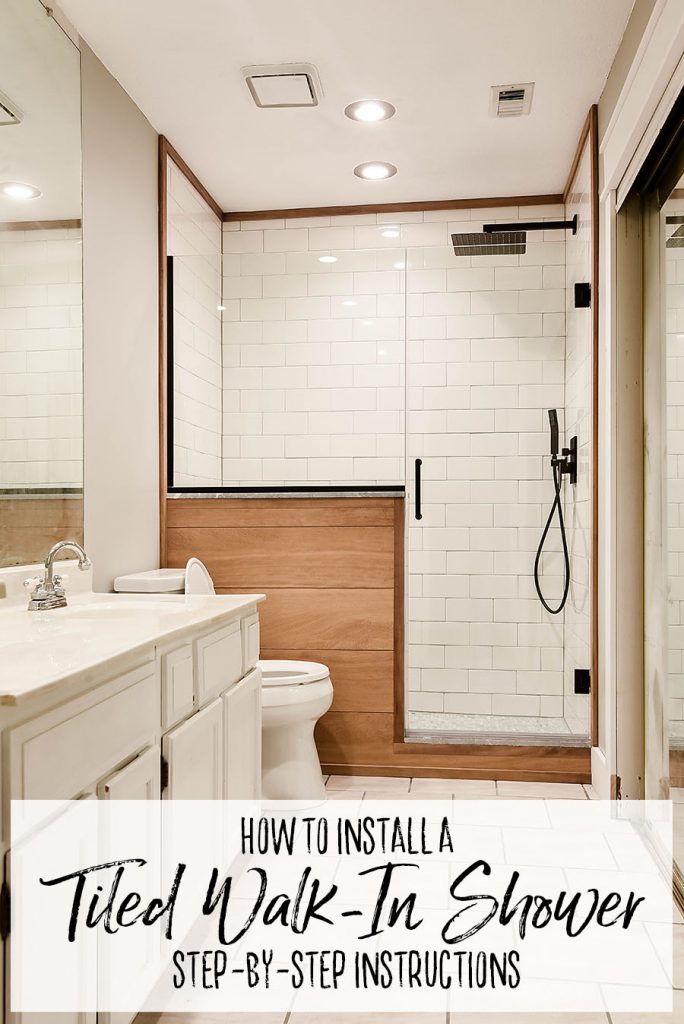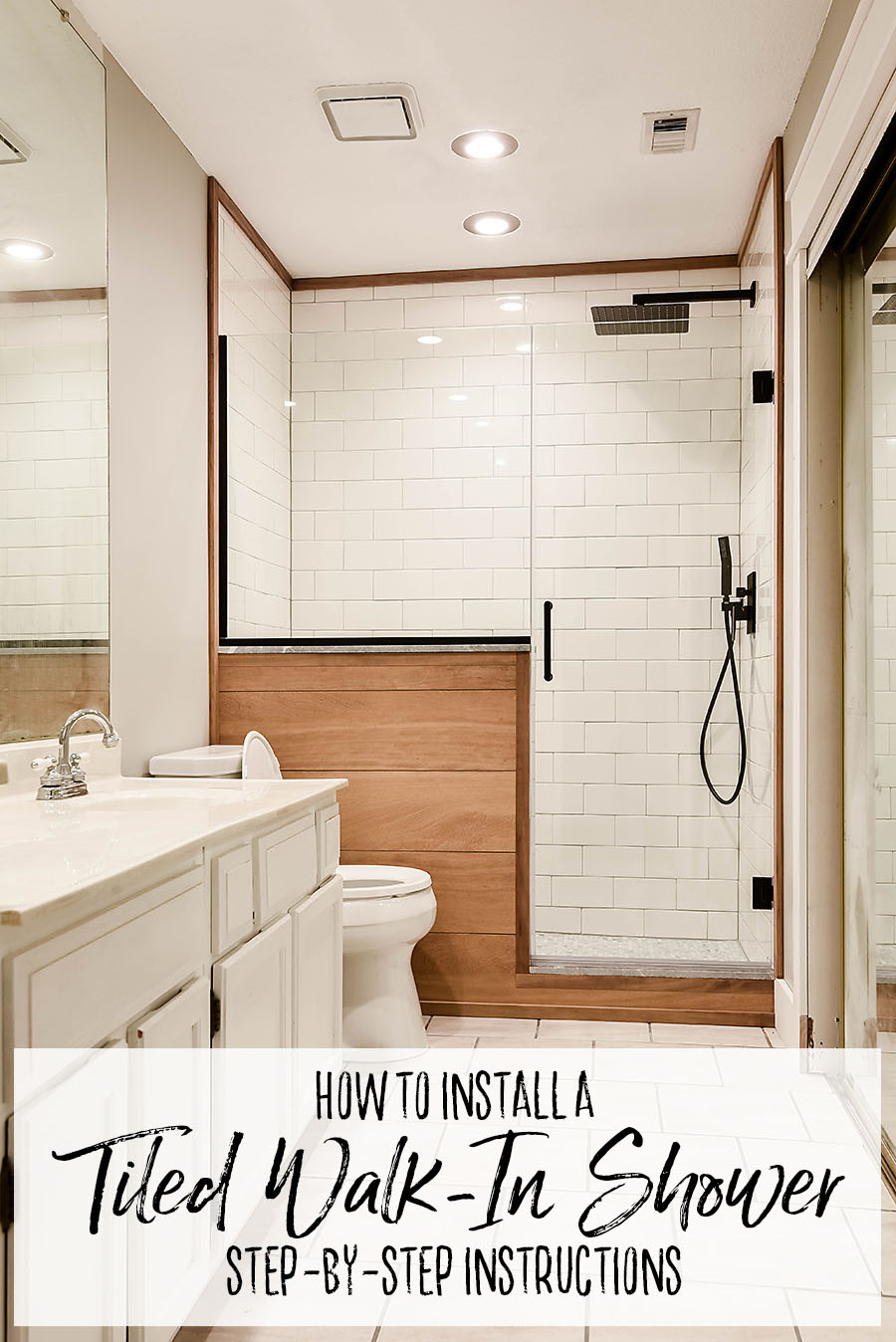 A round up of videos and blog posts to walk you through the process of exactly how we installed our walk in shower.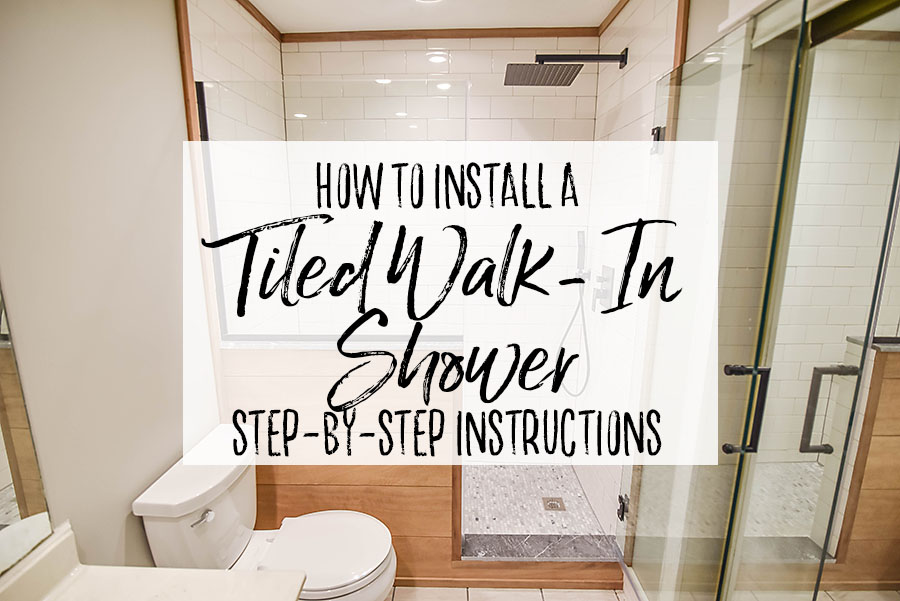 How to Install a Tiled Walk In Shower
Instead of walking you step-by-step through the process because every project will be different, I'm sharing videos and tutorials for each step that helped us to convert our master bathroom tub into a tiled walk in shower.
Disclaimer: This is the process we used to create our Master Bathroom Walk In Shower (click here for before and after photos of our renovation), but it is definitely not the only way. There are dozens of options when it comes to bathtub and shower renovations and each project will be unique.
Step One: Demolition
Take out the tub down to the sub floor and the walls down to the studs.
Step Two: Framing
Check the studs to make sure they are level and flush. If you need to do any framing (constructing a bench frame, wall frame, or shower curb), now is the time to insert those elements.
Step Three: Plumbing
We used a 3-piece (Oatey) shower drain. So we did some plumbing to make that fit in the tub of our shower. In this step, you'll also want to think about how the hot and cold water lines and drain lines will need to run.
Step Four: Pour Pre-slope Mud Bed
Step Five: PVC Liner
Step Six: Felt Paper
Step Seven: Cement Board
Don't forget to tape and mortar seams of your cement boards before moving on to the next step.
Step Eight: Secondary Mud Bed Slope
Step Nine: Red Guard
Step Ten: Mortar
Step Eleven: Tile
Step Twelve: Grout
Step Thirteen: Seal the Grout
There's a step-by-step walk through of how we transformed our Master Bathtub into a Tiled Walk-In Shower. I hope that was helpful if you're getting started to create a master plan for your project or if you're feeling stuck on a step of the process. Please let us know in the comments if you have any questions – we'll be happy to try to answer them as best as we can!