Learn how to make a DIY Concrete Sugar Mold with this easy-to-follow tutorial. Create your own rustic and industrial centerpiece.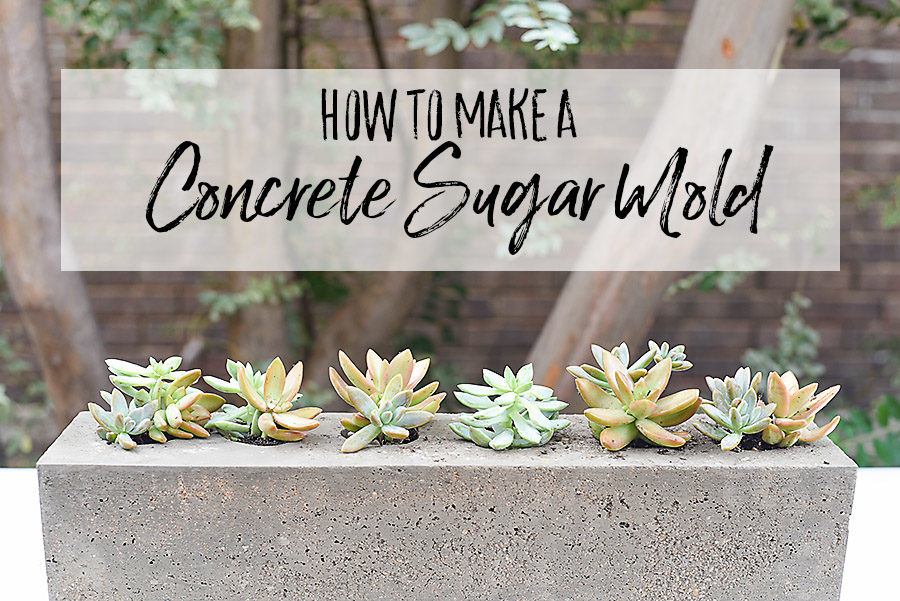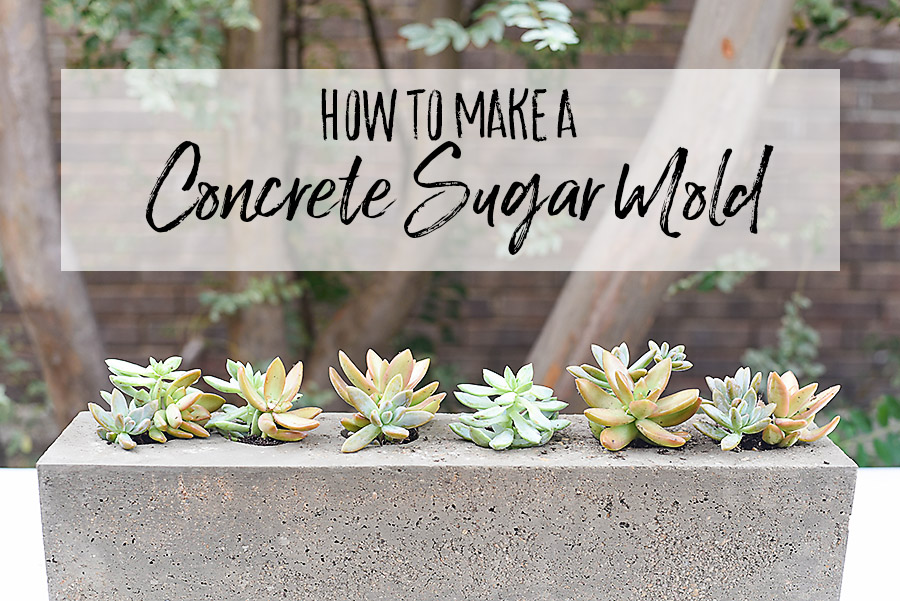 Sugar Molds are a piece of history that have been revived in modern home decor – and I love it! Vintage sugar molds were used to make little brown sugar cakes that people would tie up in a sack and bring home from the store to chip away a bit of sugar as they needed it.
Now, they are used in playrooms, offices, kitchens, and dining rooms as home decor. They beautifully display crayons, utensils, succulents and more.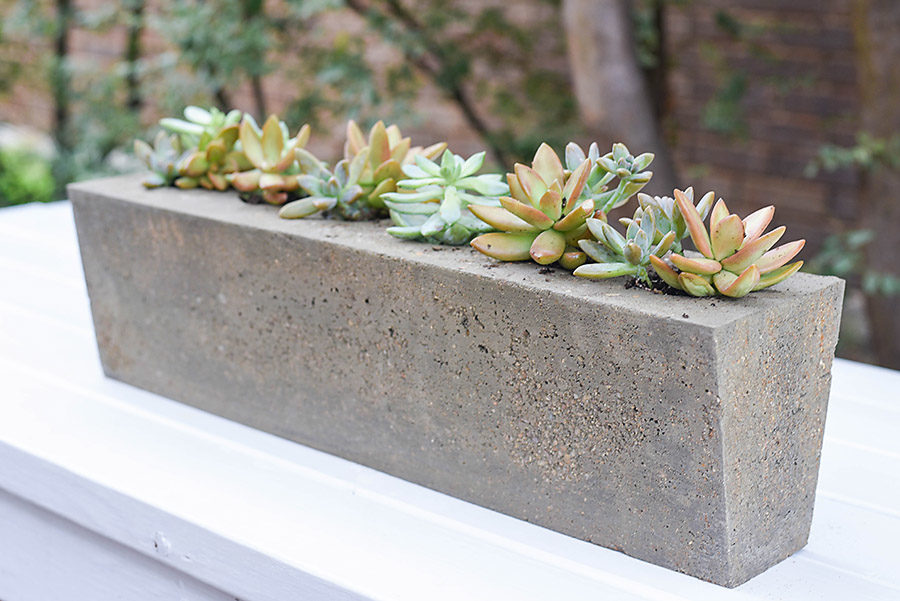 While I absolutely love these vintage-inspired wooden sugar molds, I thought it would be interesting to create one using a concrete mixture. Concrete gives the vintage sugar mold a rustic, industrial style.
I think it's so interesting that this style of sugar mold would fit in a farmhouse in the country or in a loft in SoHo. The quirky style and unique feel have captured my heart. I can't wait to show you how we made it!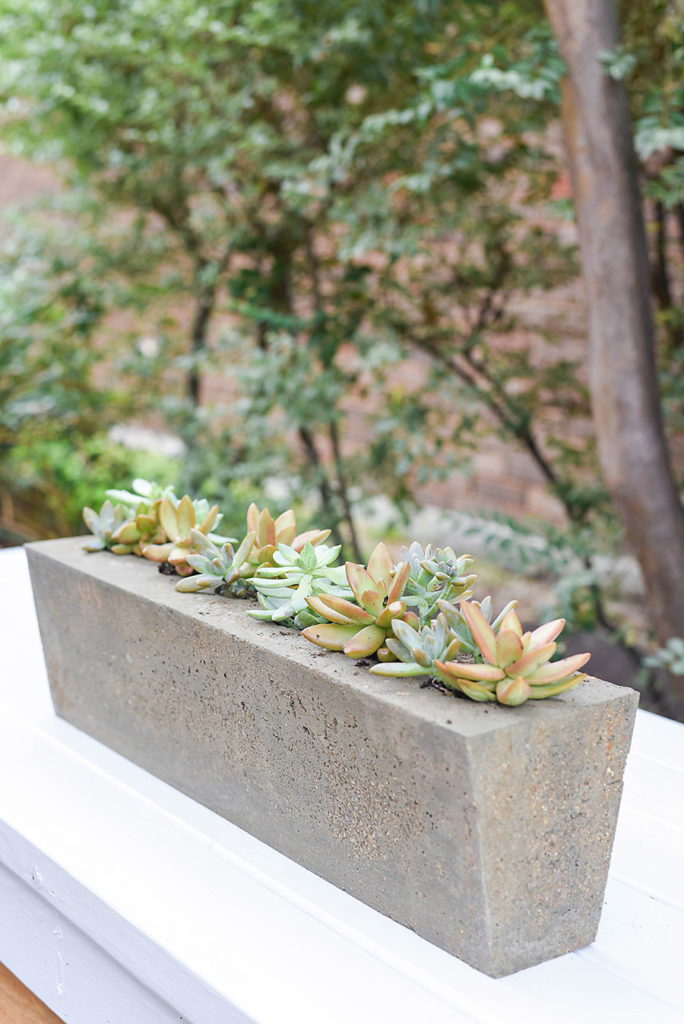 How to Make a DIY Concrete Sugar Mold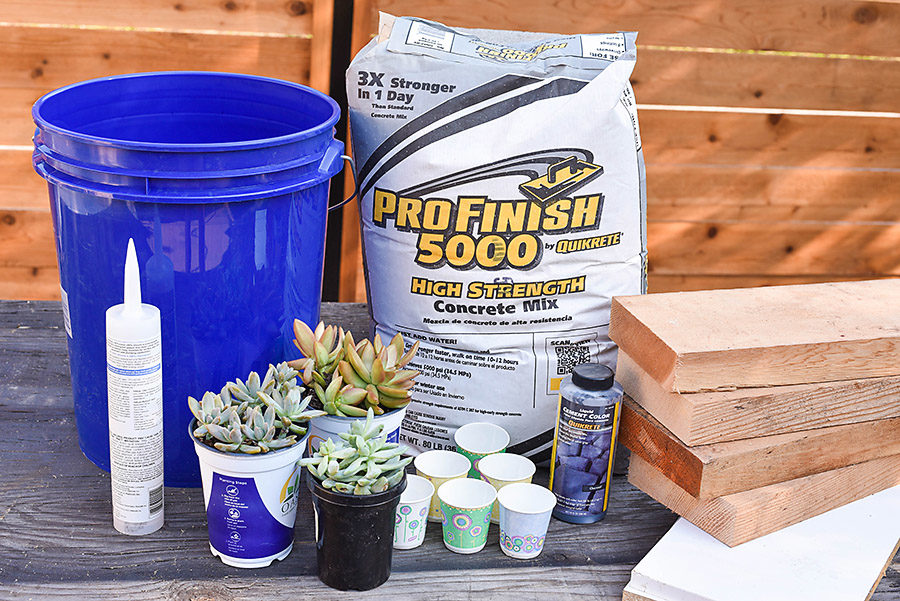 Things You'll Need:
One Bag of Quikrete ProFinish 5000
Water
5 Gallon Bucket
6 Mini Paper Cups
Finishing Paste Wax
Succulents
Clear Silicone Caulk
40 Grit Sandpaper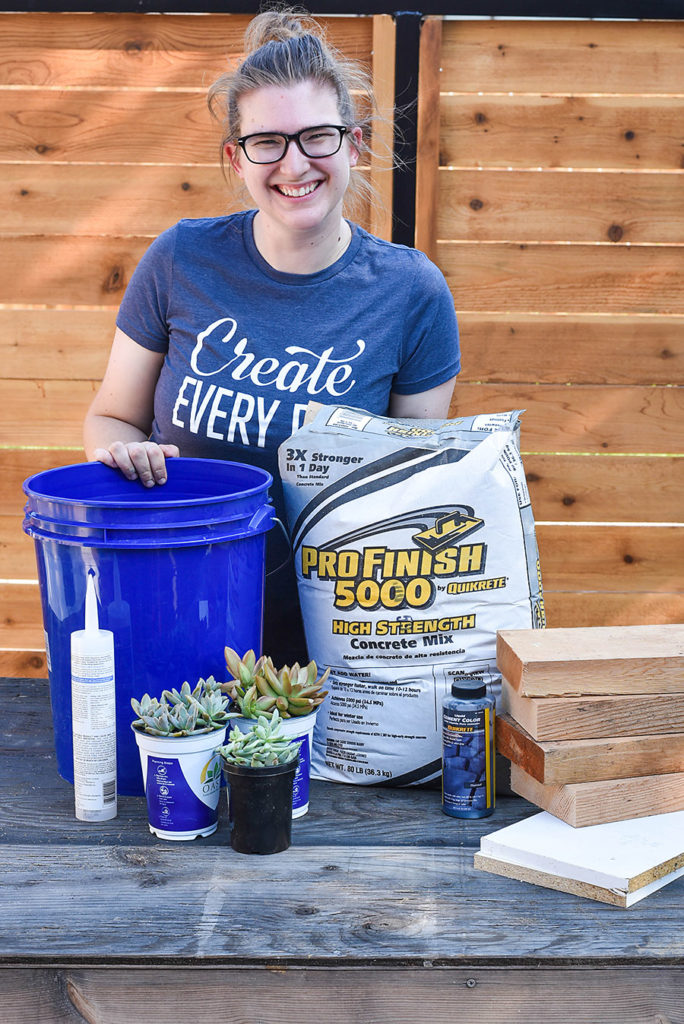 Wood Cut List:
(2) 2×6" Cedar Boards cut to 24"
(2) 2×6" Cedar Boards cut to 5"
(1) Melamine Board cut to 24"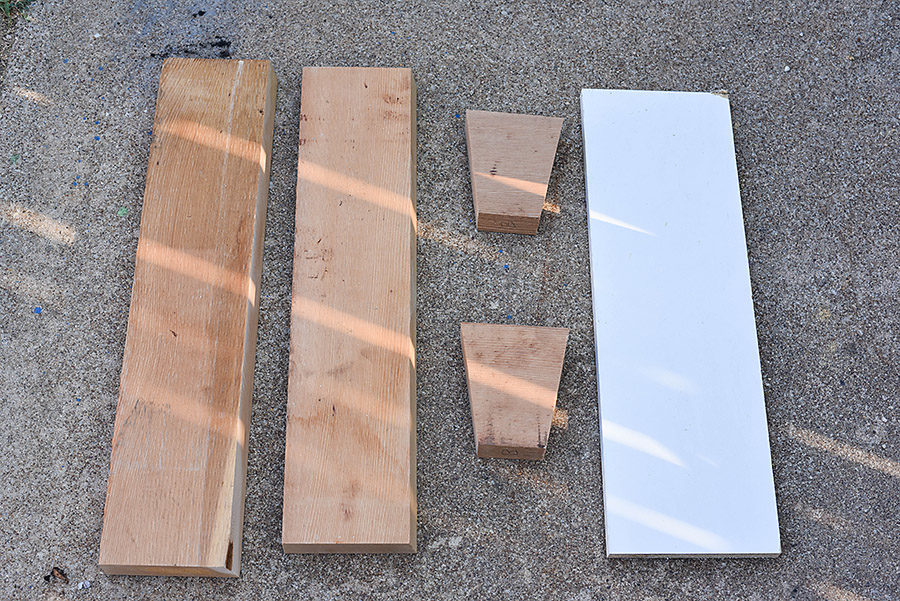 Here's a video that explains the whole process, but I've included a detailed description below the video!
Start by ripping a 10 degree angle on one side of each 24" cedar board.
Using a miter saw, cut a 10 degree angle in each side of the 5" cedar board – making it 5" on top and 3" on bottom.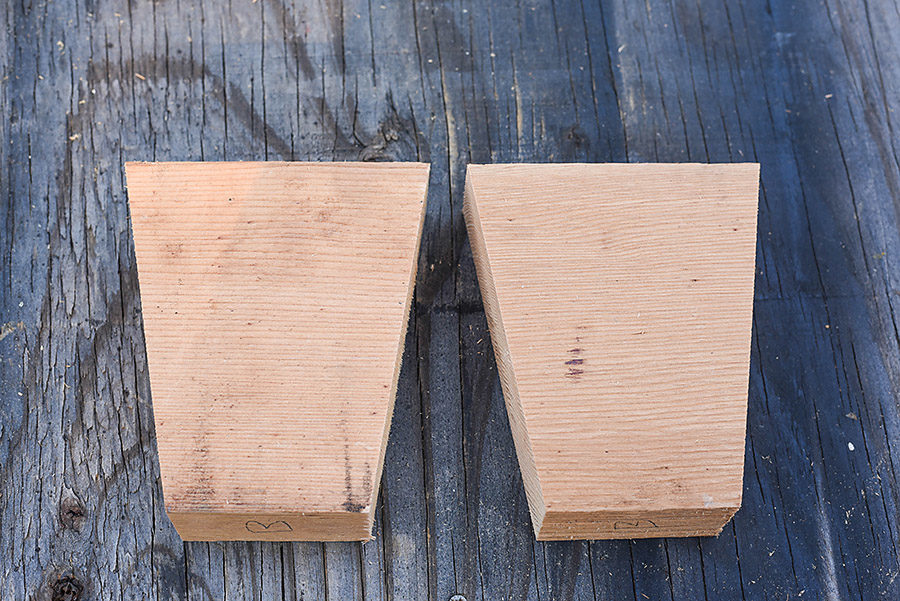 Generously wipe Finishing Paste Wax on the sides of the boards that will be facing the concrete to help repel water and to help the mold come apart easier. Also add some to the cups if they weren't pre-waxed or plastic. Screw the mold together tightly and add clear silicone caulking to the seams.
Now I wanted to make sure everything was ready to go when the concrete was being poured, so I filled the little cups with a bit of sand. This was to help the cups keep their shape and weigh them down in the concrete while it was drying.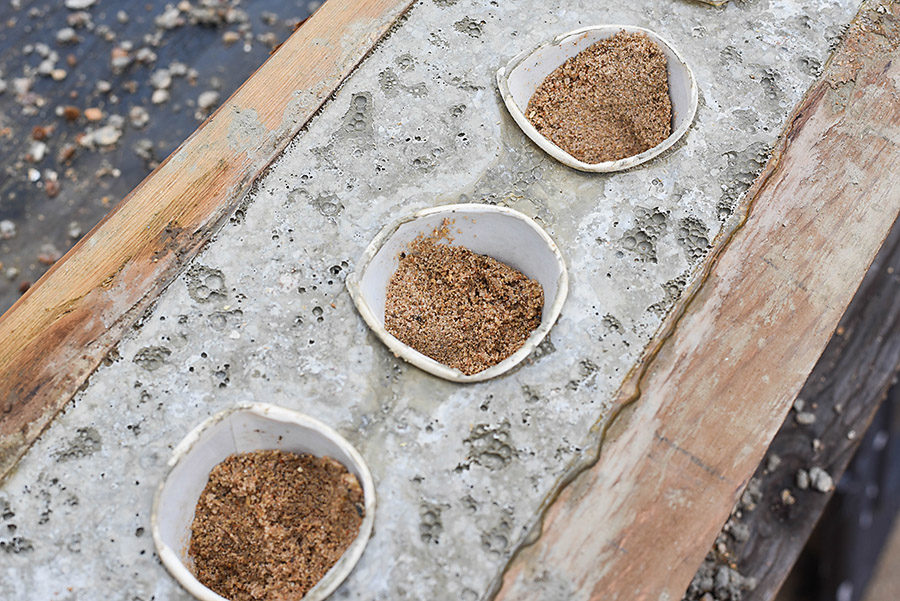 Mix the Quikrete ProFinish 5000 according to the directions on the bag. I used half of a bag, so I started with 3 pints of water and kept adding water slowly until I liked the consistency. I made sure to mix the concrete really well.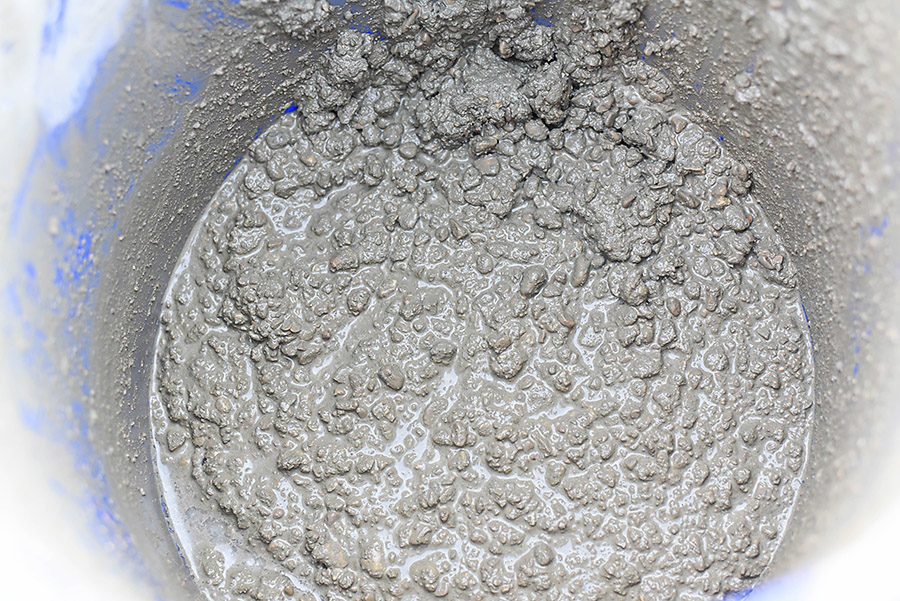 Then I called in the big guns to help me pour the concrete into the mold and I gently placed the cups in the mold, jiggling them slightly to settle the concrete. I nailed a piece of scrap wood to the top of the mold to hold everything in place.
Then I took the sand paper off the the pad sander and used it to vibrate all of the bubbles out of the concrete. This took several minutes, but don't skip this step! If you skip vibrating, the finished product will be full of little air pockets.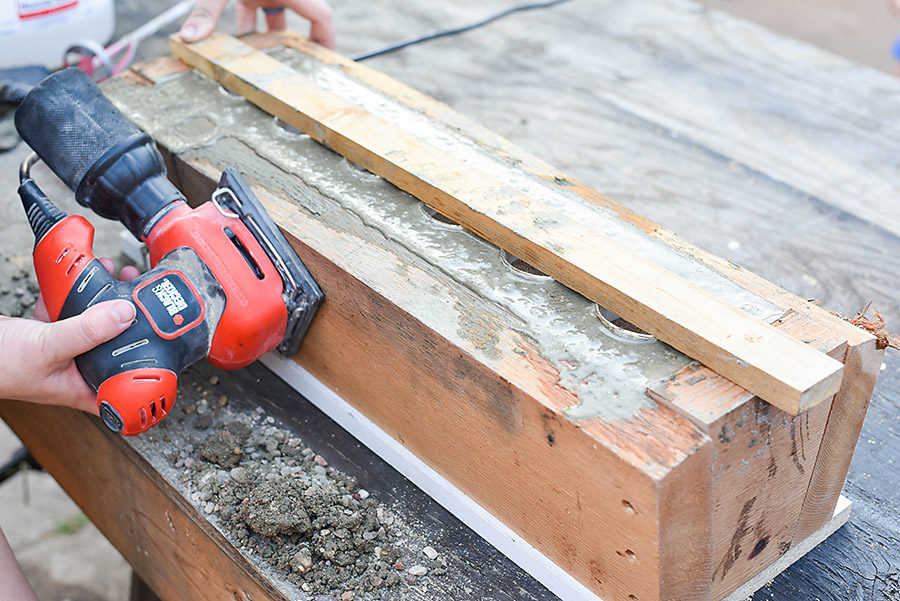 Then I let the mold sit overnight to harden. This is a quick drying mixture, but you may need to allow other types of concrete to sit for longer before removing them from the mold. I pried off the top scrap wood.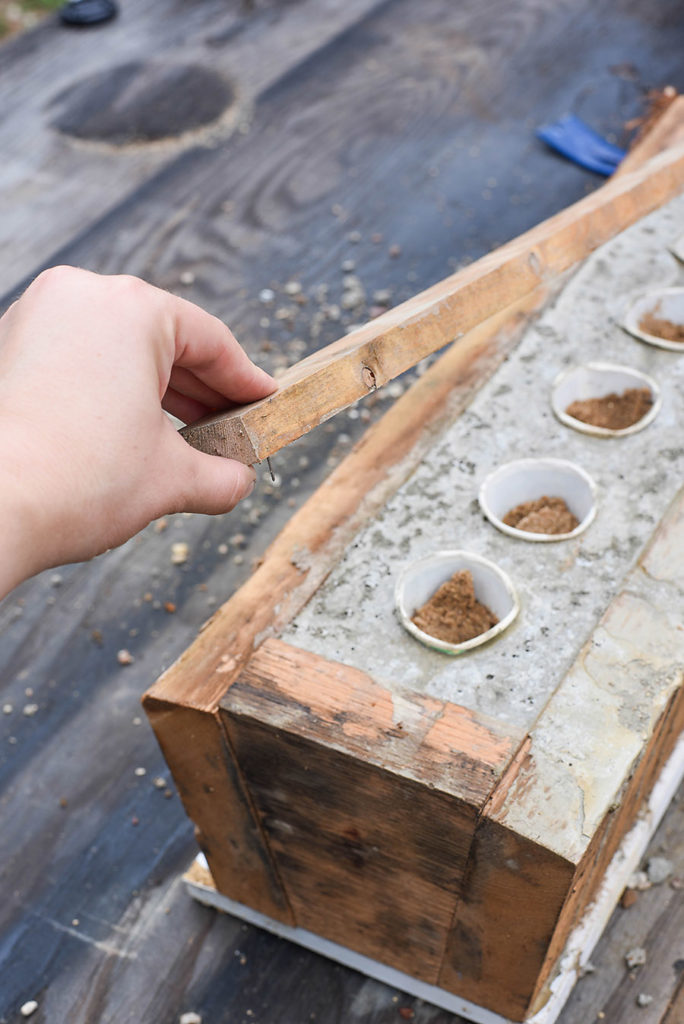 Then I used a pair of pliers to take out the paper cups. I removed the sand, grabbed the cub with the pliers and twisted the cup into itself.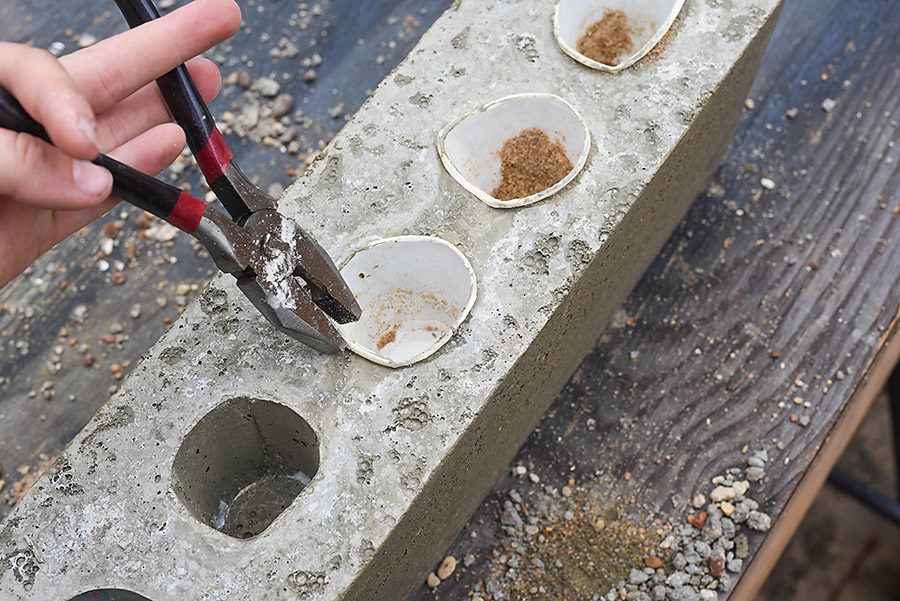 I unscrewed the rest of the mold and pried it away from the finished product. Finally, I sanded the top and a few quirky spots with 36 grit ceramic sandpaper on an orbital sander.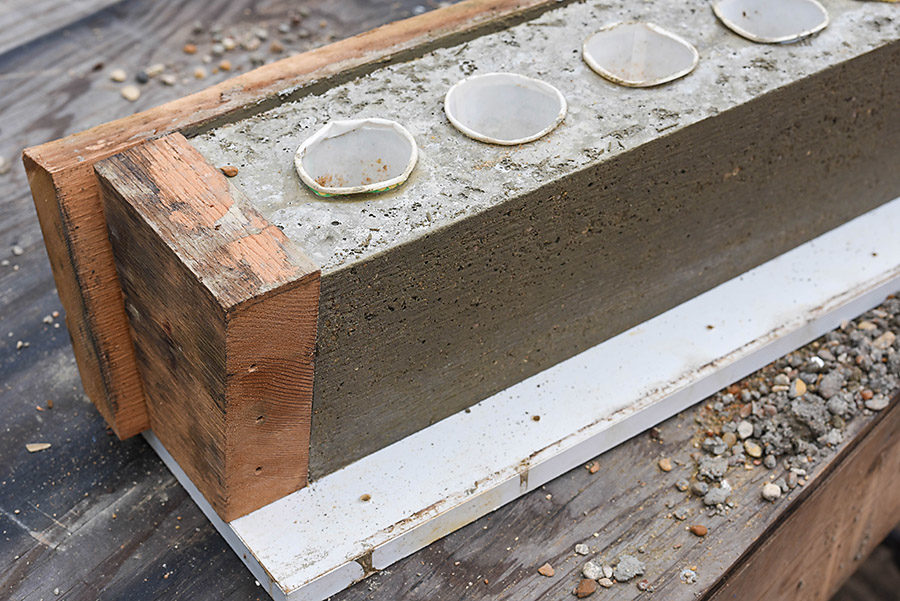 I love how it turned out – so quirky and unique, with a classic style.
I planted some succulents inside the planter and I can't wait to use it as a centerpiece for my outdoor farmhouse table!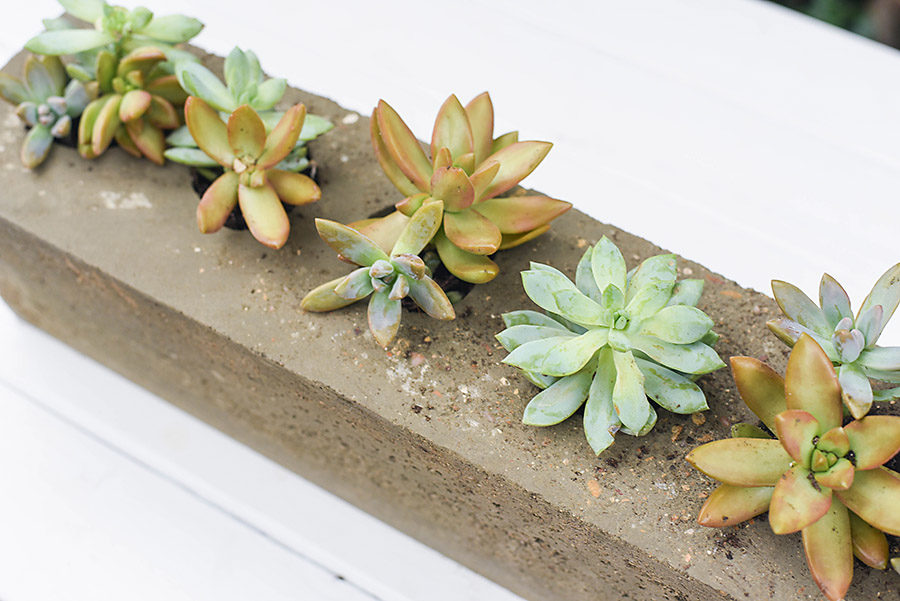 Have you ever made a project out of concrete? I would love to see your creations! You can show us over in our creative DIY group – The Handcrafted Collective. Let me know in the comments below what else you'd like to see made out of concrete.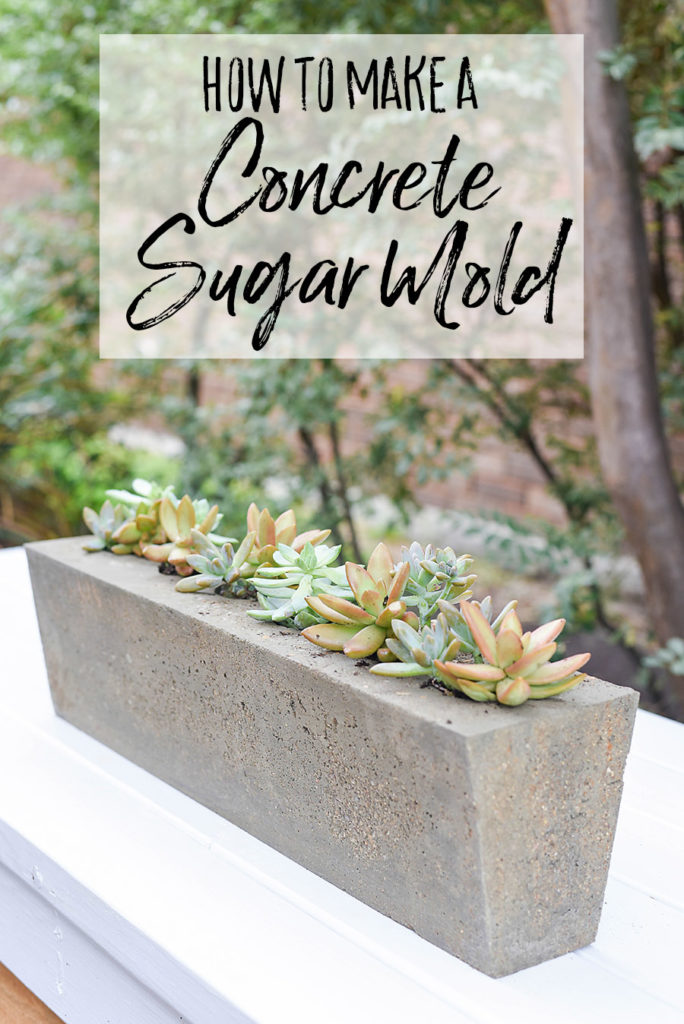 PS. This post is part of Quikrete's One Bag Wonder Contest – I would say I'm an intermediate concrete user – but you can see the rest of the fabulous entries from novices and experts alike by clicking here!