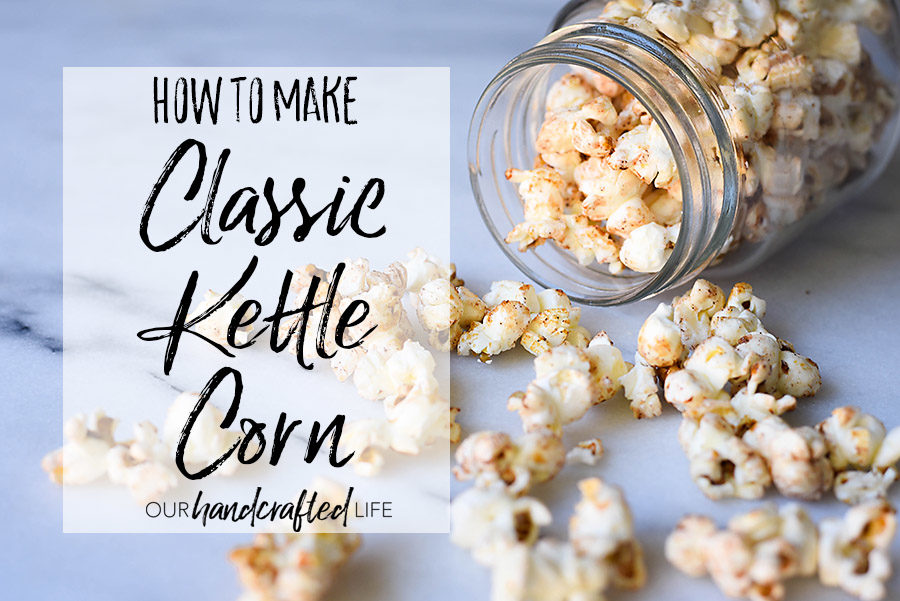 Do you have a recipe that you can't wait to pass on to your kids? One you cherish that just seems to speak to the heart of your family?
For our little family, that recipe is my husband's kettle corn.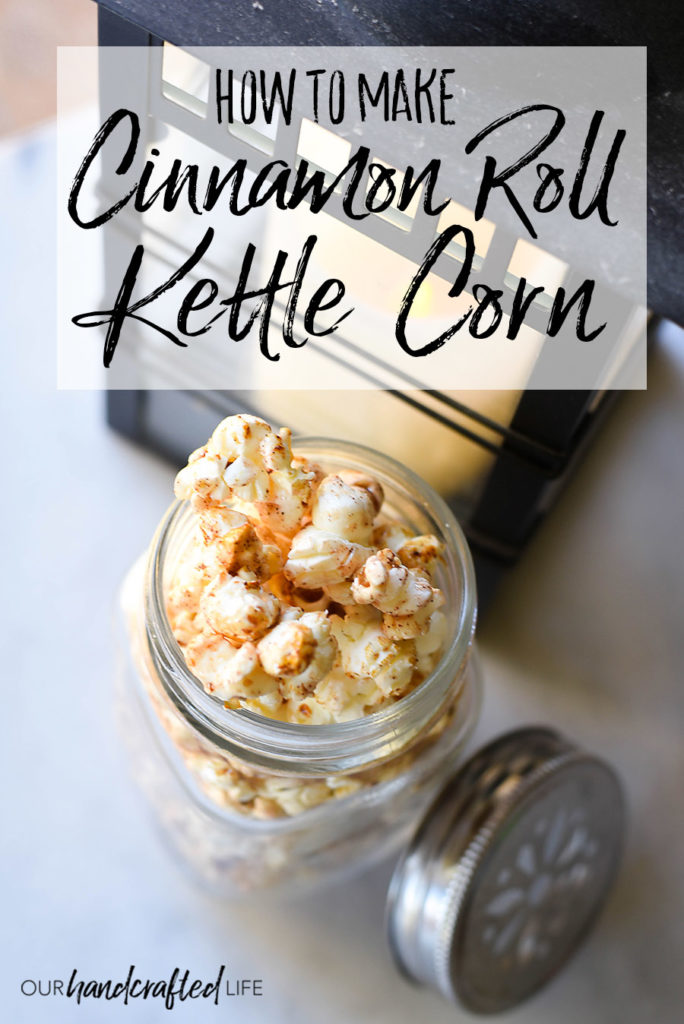 Not long after we got married, my husband came home on a mission. In our tiny little house in the hills of Missouri, fall had just arrived and there was a slight chill in the air. I could tell there was something he had been thinking about all day. I was a little surprised to find out that it was kettle corn!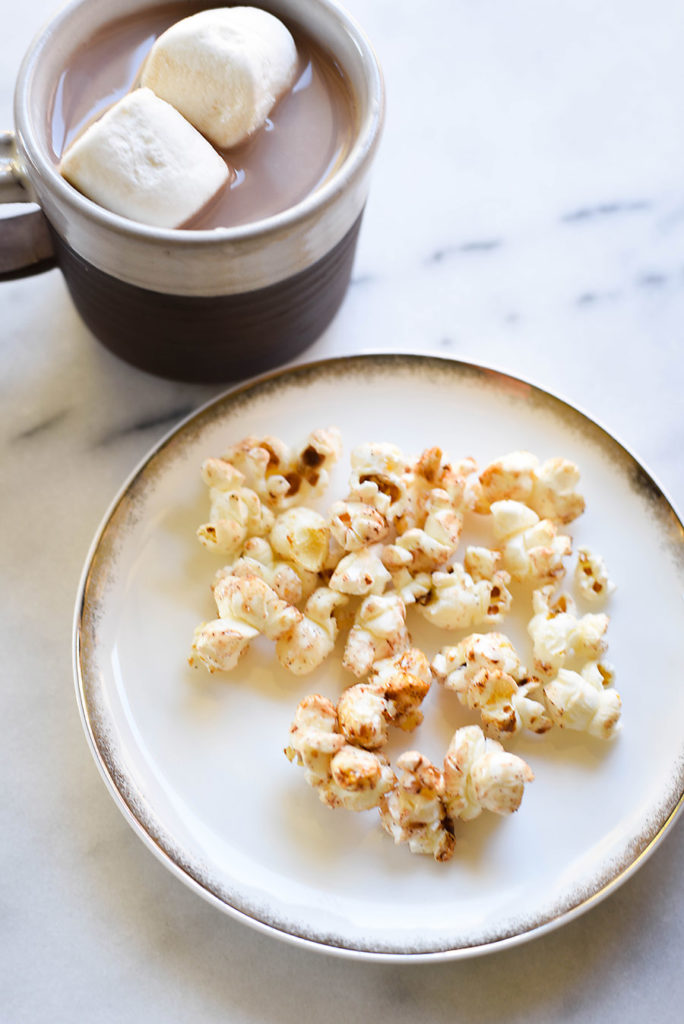 He was determined to make the perfect batch of kettle corn. He had stopped by the grocery store to pick up everything he would need to figure out his secret weapon recipe. It took him about 3 different attempts, but then he had it. Perfect kettle corn.
We have been making that same kettle corn recipe ever since. Eventually, we added a few new ingredients to make a Cinnamon Roll Kettle Corn, which I am excited to share with you today. Each year the first time the scent of warm sugar and popping corn fills our house, it's like a time machine that instantly transports me to being just a newlywed standing in the kitchen watching my husband make magic.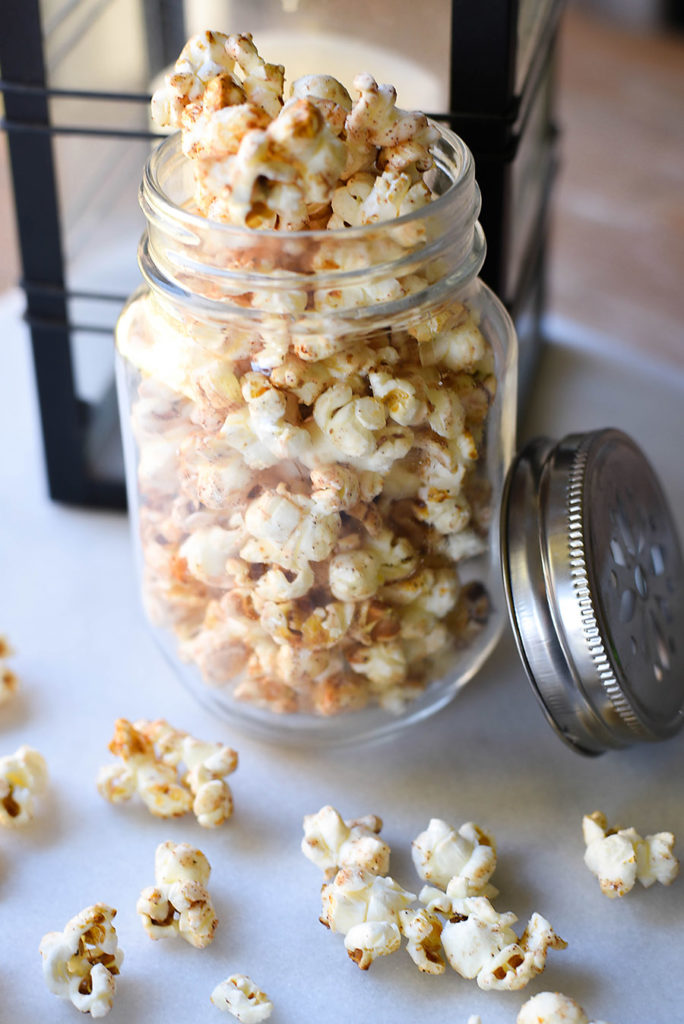 I hope it brings a little magic to your house, as well. Here's how you make it:
Cinnamon Roll Kettle Corn
You will need:
1/4 cup vegetable oil
1/2 cup popcorn kernels
1/4 cup granulated sugar
Salt
Optional Additions:
1/2 tsp cinnamon (optional)
1 tsp vanilla (optional)
A pinch of cayenne pepper
In a large pot, heat 1/4 cup of oil on medium/high heat. Then immediately place 3 kernels of popcorn in the oil and wait for them to pop.
Occasionally only two of the kernels will pop (…or only two kernels will have popped and you'll think its been plenty of time only to have the third one jump out at you as soon as you lift the lid! Not that anything like that has ever happened to me…).
Then pour in the sugar and stir until the sugar has mostly dissolved into the oil.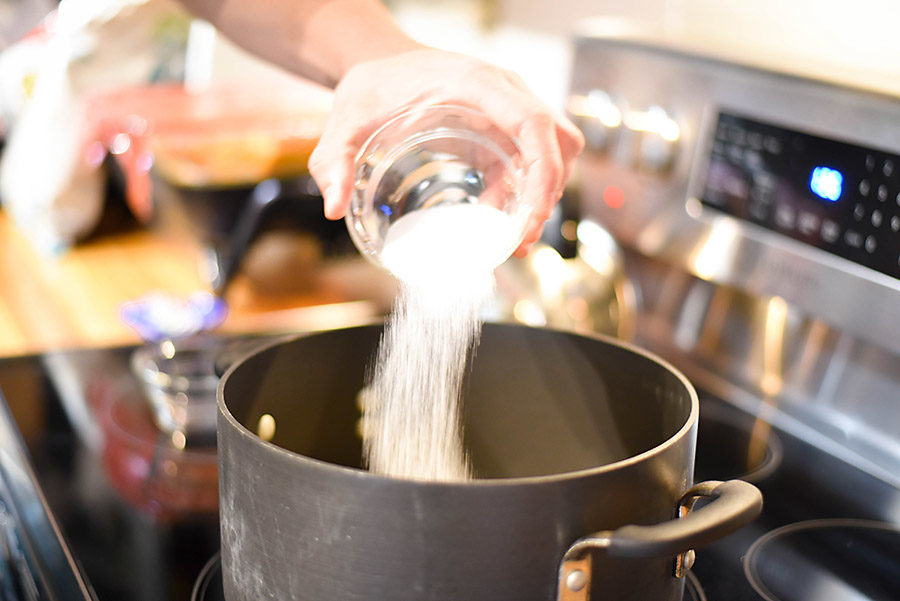 If you'd like to make cinnamon roll kettle corn, sprinkle in 1/2 tsp of cinnamon and 1 tsp of vanilla. Watch out! The vanilla likes to splatter when it hits the oil. If my husband is making a batch to take to work, he'll also add a pinch of cayenne pepper to give it a kick.
If you're making classic kettle corn, just omit the cinnamon, vanilla, and cayenne pepper.
Once the sugar is mostly dissolved and extra ingredients are added, add the popcorn kernels and stir until they are mixed in with the oil/sugar mixture.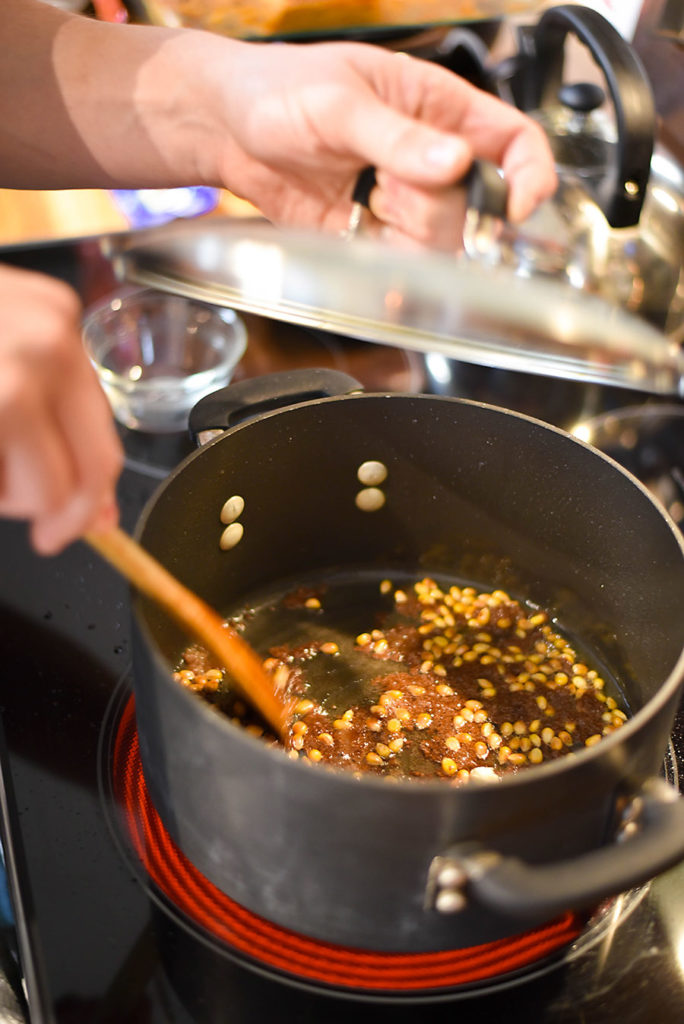 Cover the pot and hold it still while you count to three Mississippi. Then shake the pot over the heat for three Mississippi. (My husband tells me the Mississippi's are absolutely essential) Keep alternating between holding and shaking until popping slows to about one pop every 2-3 seconds.
As soon as it's done popping, immediately dump the popcorn out of the hot pan and into a bowl very quickly or or it will burn.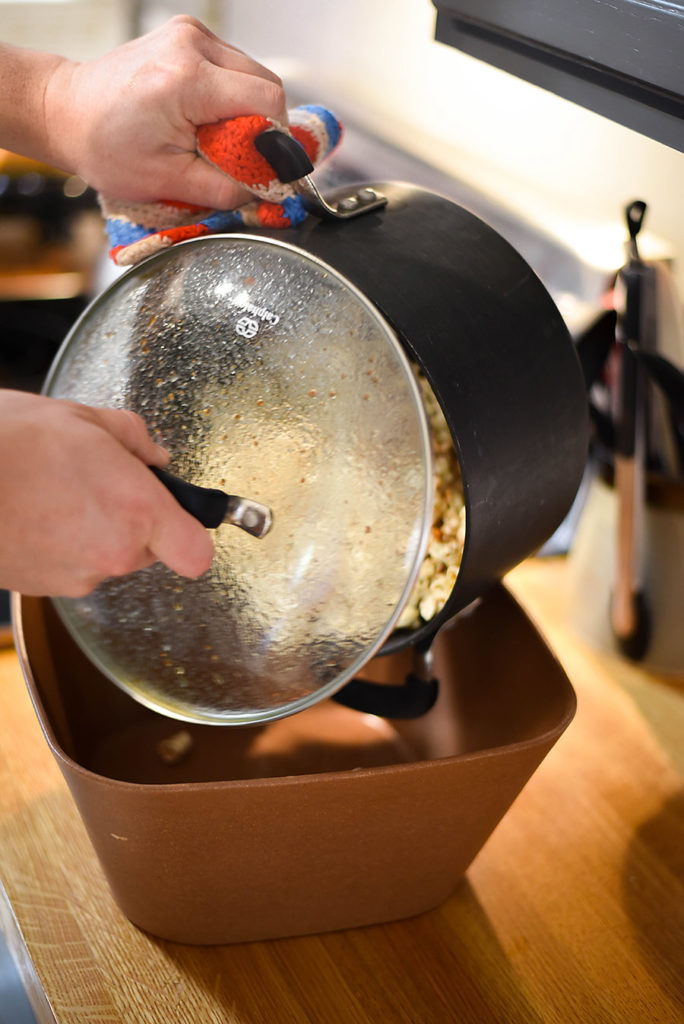 While it's cooling, keep stirring it with a wooden spoon to keep the popcorn from clumping. While it's still tacky (after about 30 seconds), add salt and continue stirring. Then salt it again and continue stirring until the pieces are no longer sticking together. You can kind of hear them crisp up as the sugar begins to crystalize.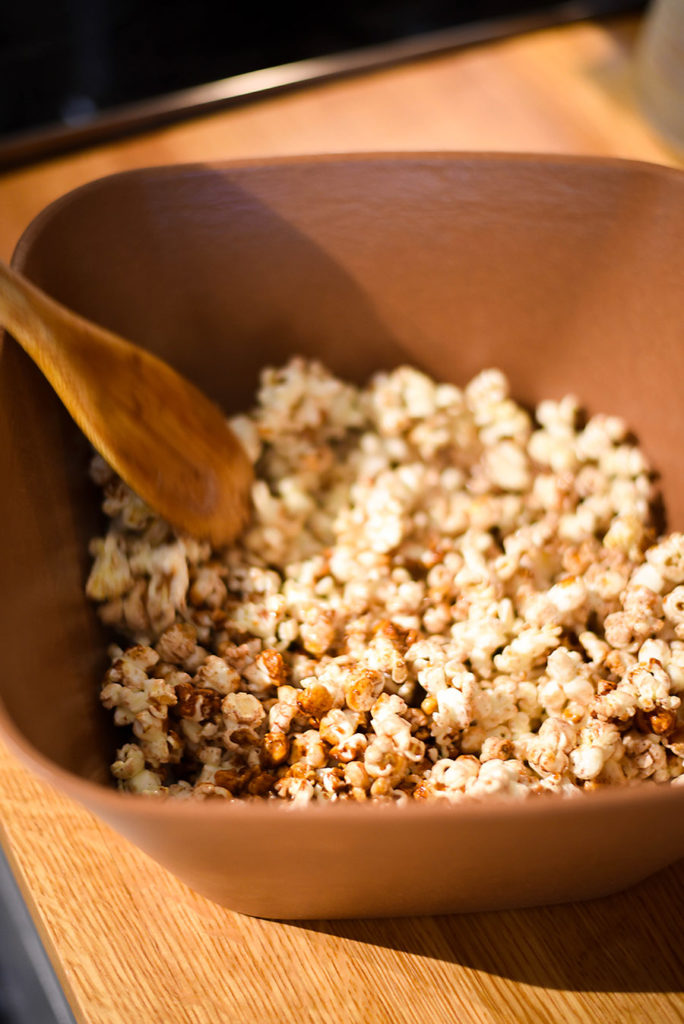 Then enjoy! It's absolutely incredible.
It smells like Heaven and tastes like the best parts of the State Fair.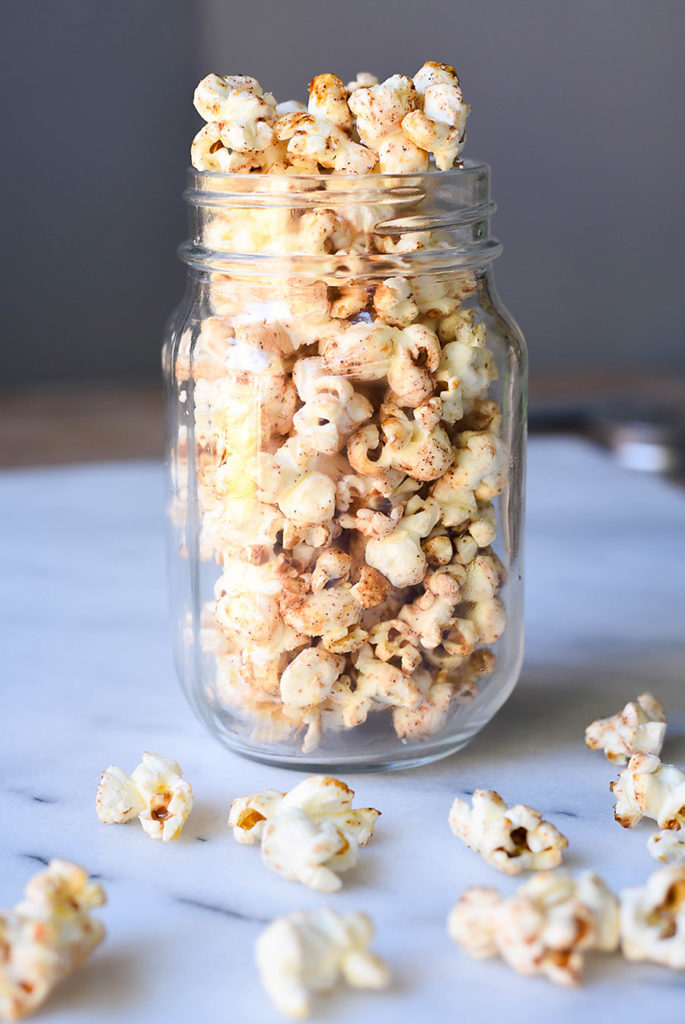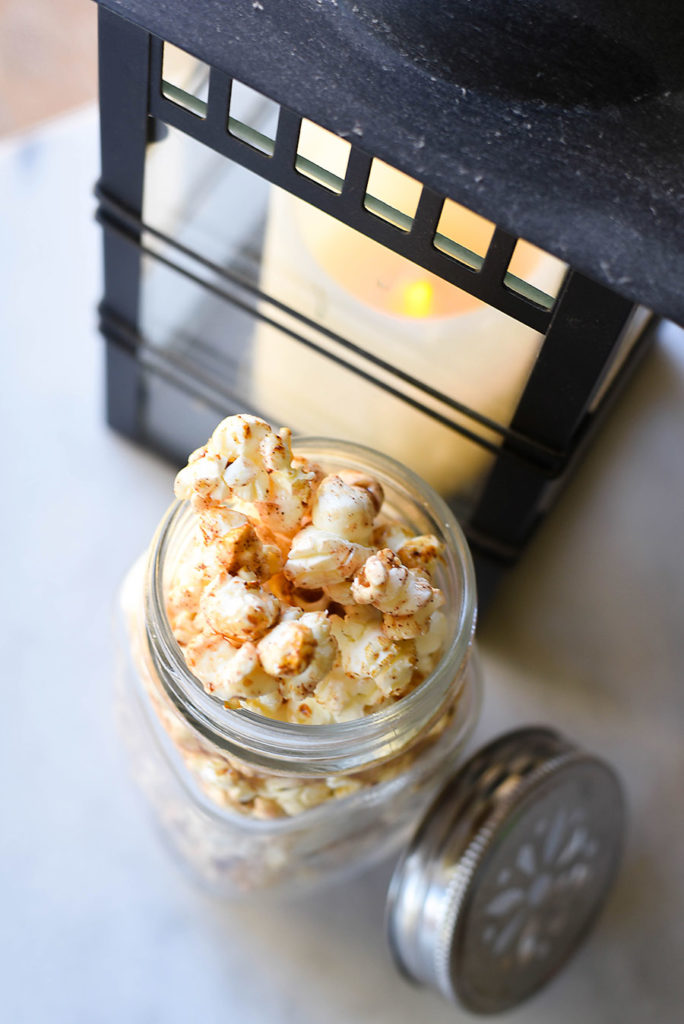 We make this during the Fall and Winter. We take a batch on every road trip and family visit, where it disappears almost immediately. It's our family favorite and I hope it can be a new favorite for your family, too. If you can't make it right now, make sure you pin it on Pinterest so you can find it later!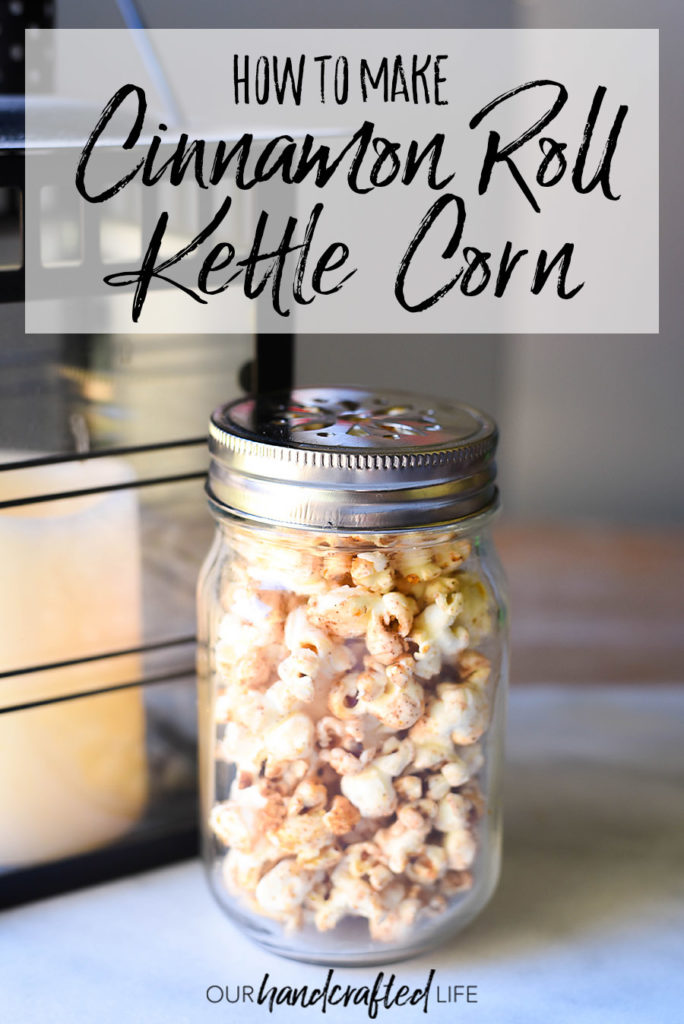 SaveSave