This Complete Packing List for Camping with Kids will make your next camping adventure so much easier!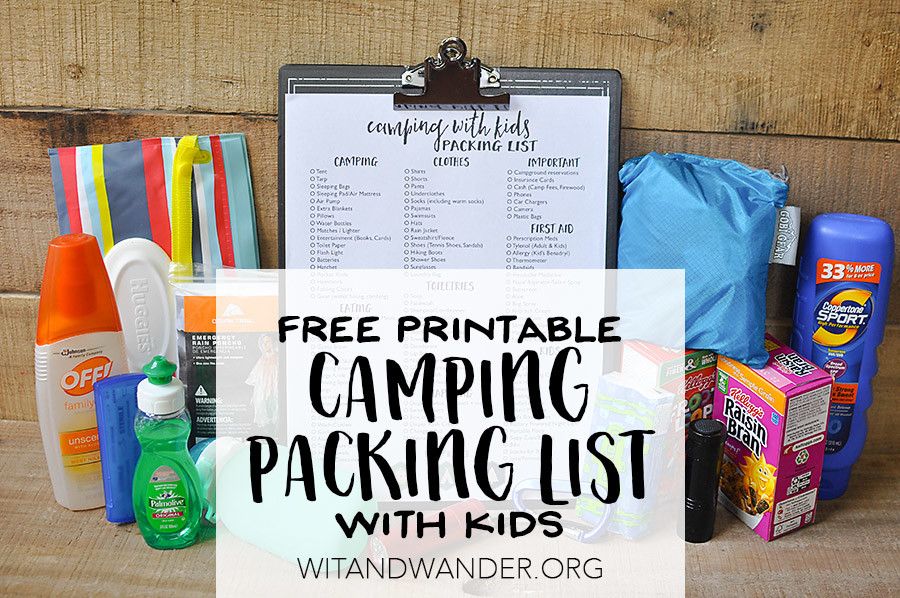 Whether it's a couples trip, a group of friends, or your whole family, camping is always an adventure. When you add kids into the mix, it gets a little more complicated. Now you're not only thinking about everything you need to survive for a few days 'off the grid', but also what it takes to care for a child in the wilderness.
No matter how much planning it requires, it's so worth it! You can get back into nature and make sweet memories with your family. To make it a little easier, I've created this Packing List for Camping with Kids based on one we have used several times with our daughter as both a baby and a toddler. I hope you love it!
Packing List for Camping with Kids
Your camping experience might not look exactly like ours (especially because no two kids are the same). Feel free to cross off the items that don't apply to your family and write your family's favorites on the back the Free Printable Packing List.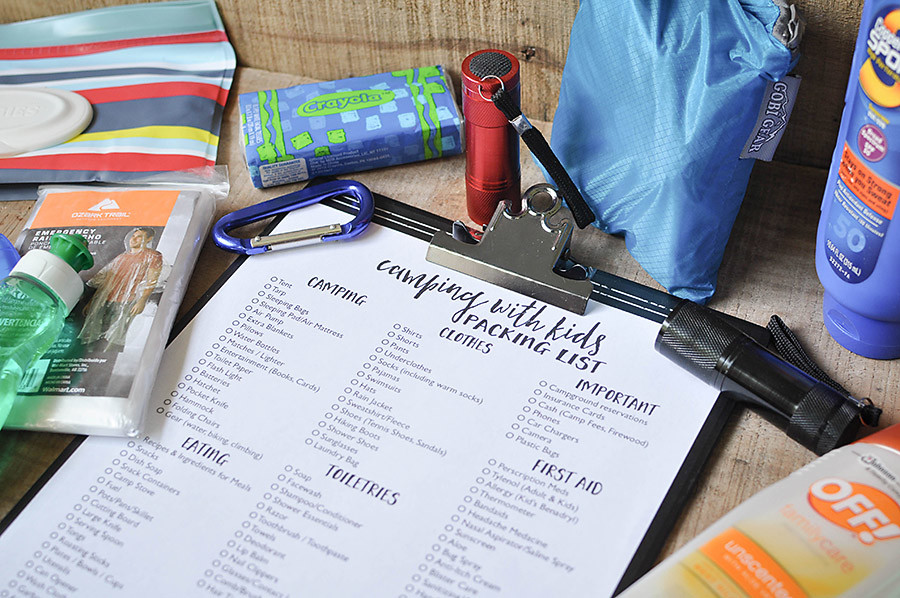 One important note is that this list doesn't include food. I like to plan out each meal and write both the ingredients list and the meal plan on the back of my Packing List. Here's the Free Printable Packing List for Camping with Kids: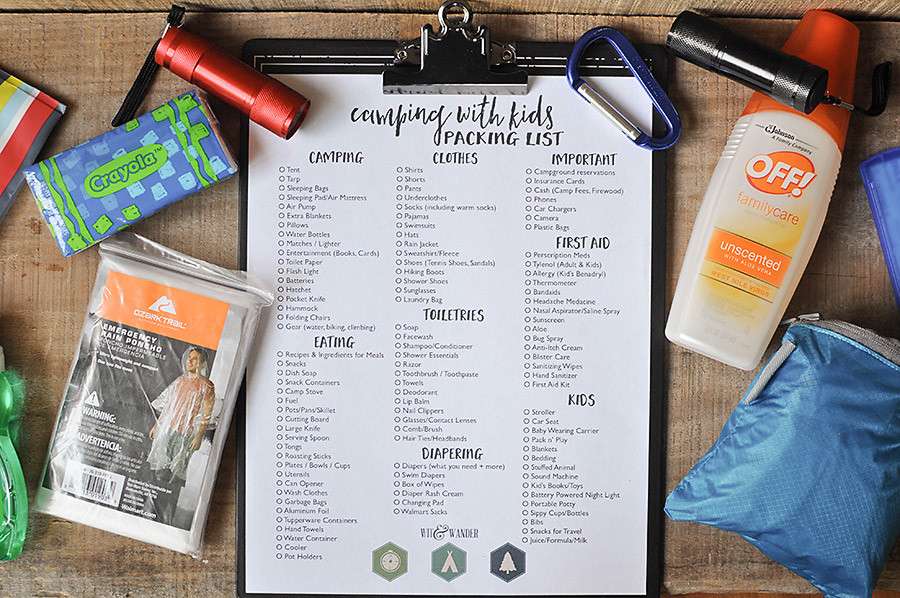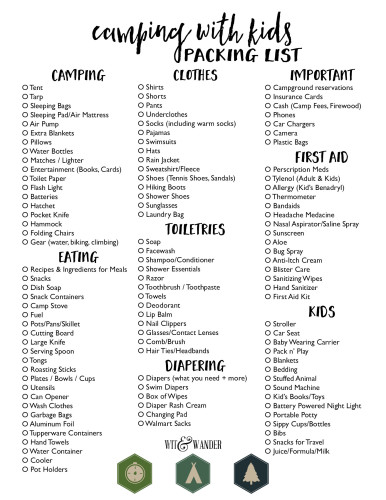 Just a tip: While you're prepping for your big trip, don't forget to make reservations at the campground! My husband and I made the mistake of planning a last-minute trip to a popular campground and we wound up with a walk in campsite (read: 1 mile walk each way) while I was seven months pregnant with our daughter! I honestly loved every minute of that trip, but he still hasn't lived it down to this day!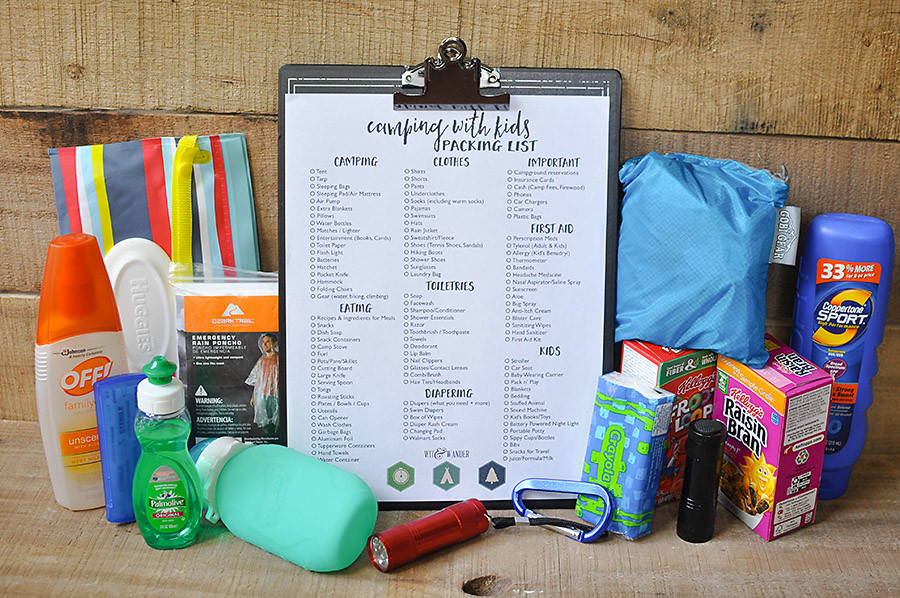 Did I miss anything? What do you love having when traveling with a baby? What did you pack that you didn't end up using? I would love to hear from you – leave a comment below!

—
Want more Free Printables and creative ideas for families? Join our mailing list to receive emails with freebies, projects, and decor ideas to help you live a creative and joy-filled life. You can also follow us on Facebook, Instagram and Pinterest and see more printables on Etsy.
SaveSave
Subscribe for a Free Print
Receive an exclusive print just for our subscribers and get updates when I add new free printables!