Deliciously easy homemade apple crisp that is the perfect balance of tart and sweet. I'll also show you how to make homemade whipped cream that's so creamy and satisfying you'll never buy store-bought again!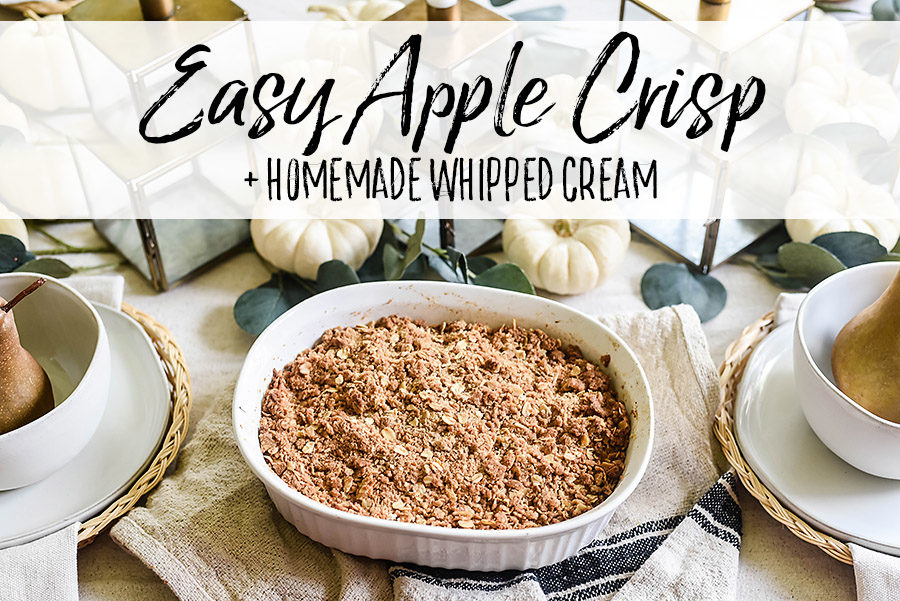 I have been waiting MONTHS to share this recipe with you. It is one of my all time favorites – it's what I ask for each birthday and I make it at least a few times each month during the Fall. The apples are tart, but sweet and the crunchy topping perfectly contrasts the ooey, gooey filling. When you add the delicious creamy taste of the homemade whipped cream? It takes it to the next level.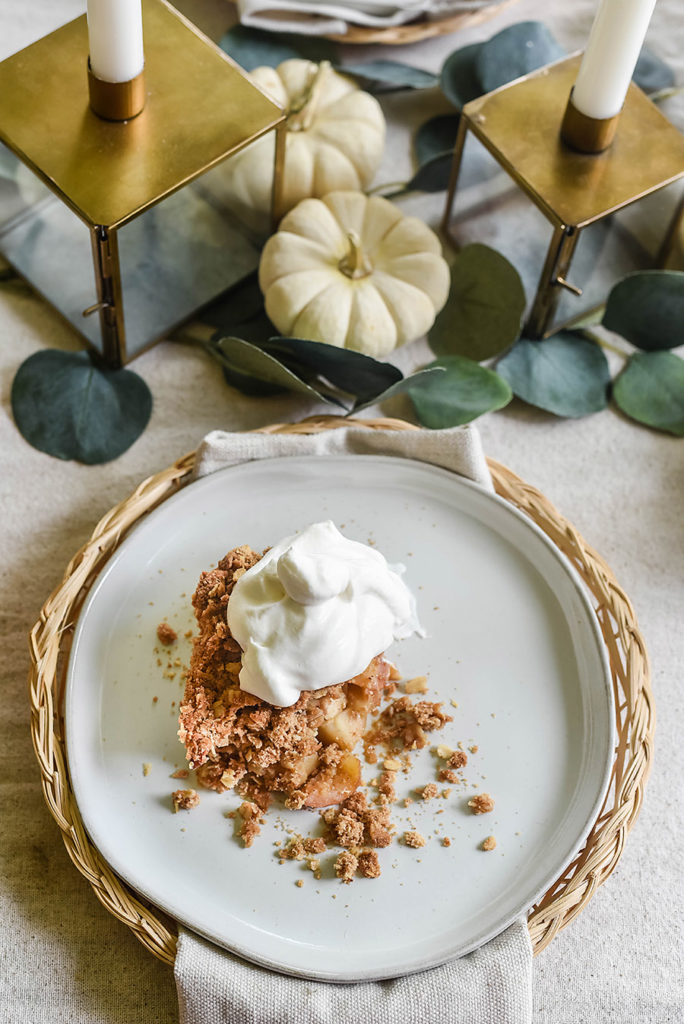 This classically Fall treat is not exactly groundbreaking, but this will probably taste just like the one your great aunt brought to family potlucks during the Holidays. It's classic for a reason – it has stood the test of time. This is one of those recipes that gets passed down from generation to generation because it perfectly encompasses the Fall season.
Enough chatting, on to the recipe!
How to Make Classic Homemade Apple Crisp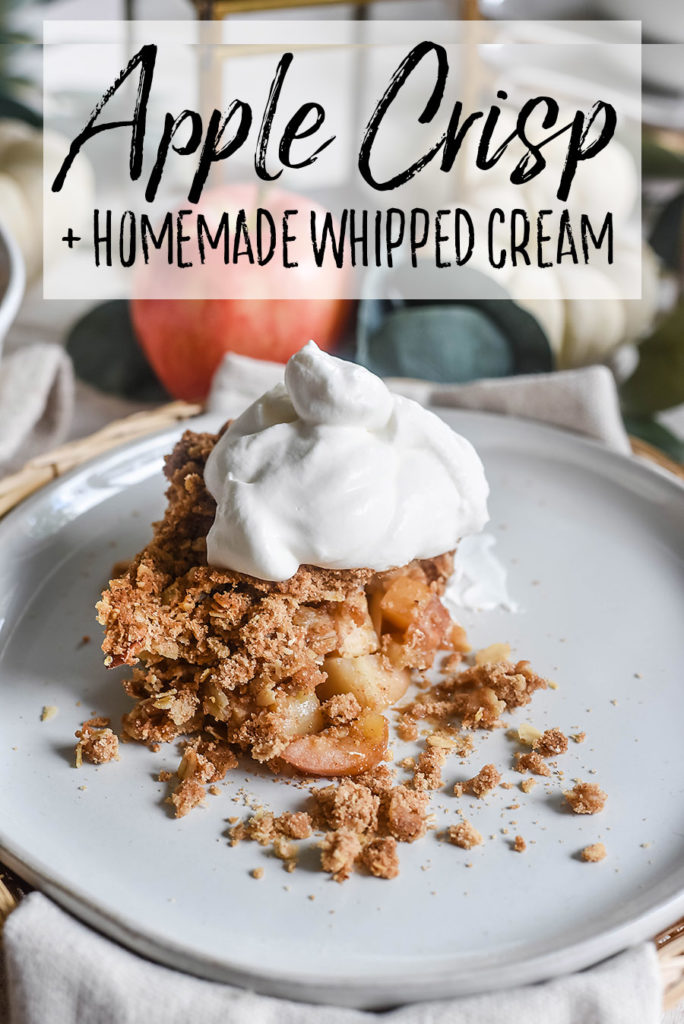 Start with the right apples
Don't pick just any old apples for your classic apple crips. Some apples are better suited for baking like Granny Smith (they are often chosen for apple pie), Jonagolds, Honeycrisp, Pink Lady, and Gala. You can even mix a few varieties, if you'd like.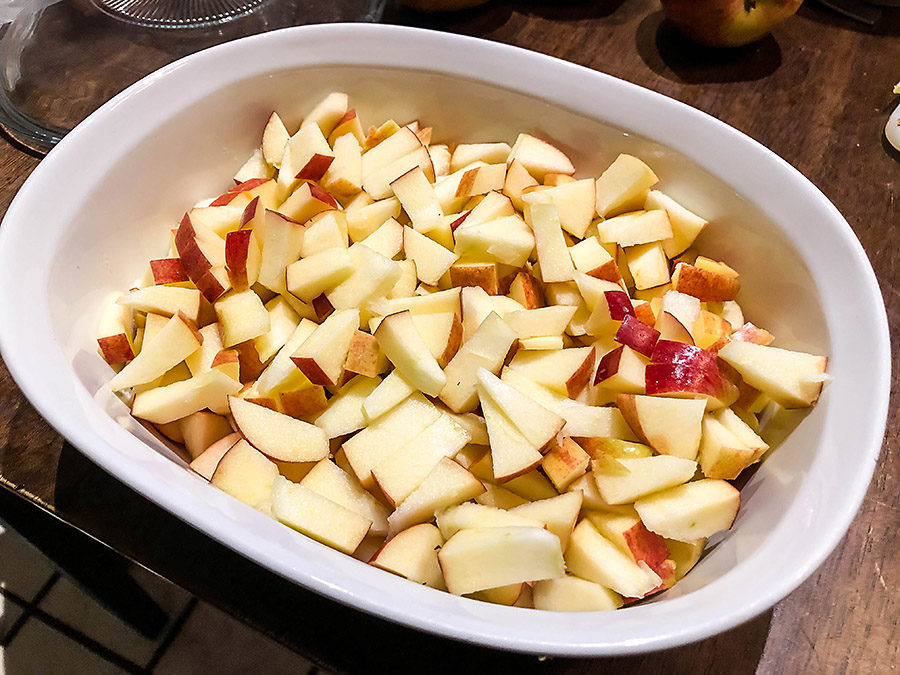 Chop the apples into small, bite-sized pieces. I never peel my apples (because I like the taste and I get a little lazy when I'm baking), but some people prefer them to be peeled – it's totally up to you!
Add your sweetness
Mix together 1 Tbsp sugar and 1/2 tsp of cinnamon. Toss the apples with the cinnamon sugar mixture and try not to eat the whole bowl right then and there.
Create the topping
Crumb together the butter, brown sugar, flour, spices, and old fashioned oats. The butter will be the easiest to combine if it's room temperature. If you forgot to set it out (which I have never done, of course!), just stick it in the microwave for a few seconds to soften it up.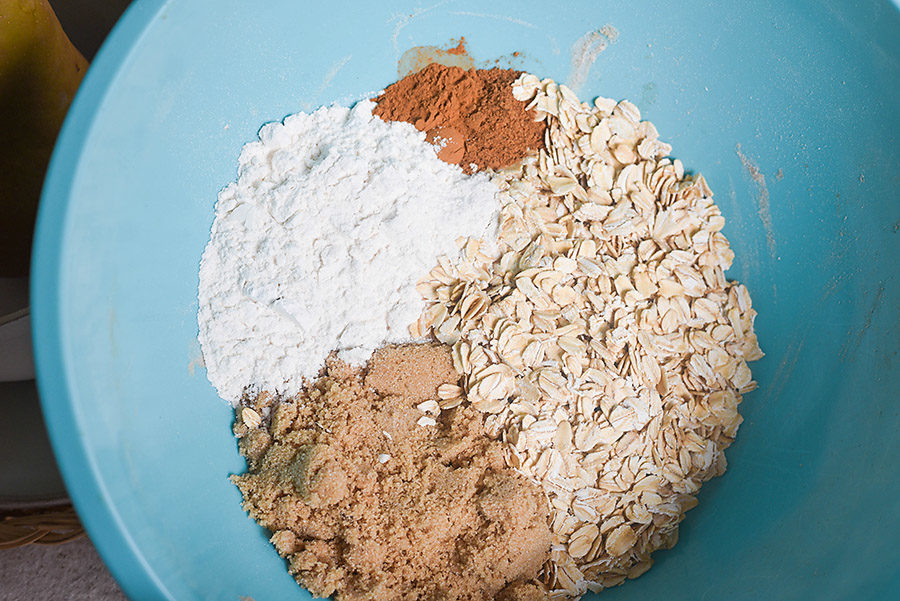 You can use a fork, a pastry cutter, or your fingers to mix the topping together until it's nice and crumbly. Then just sprinkle on the topping!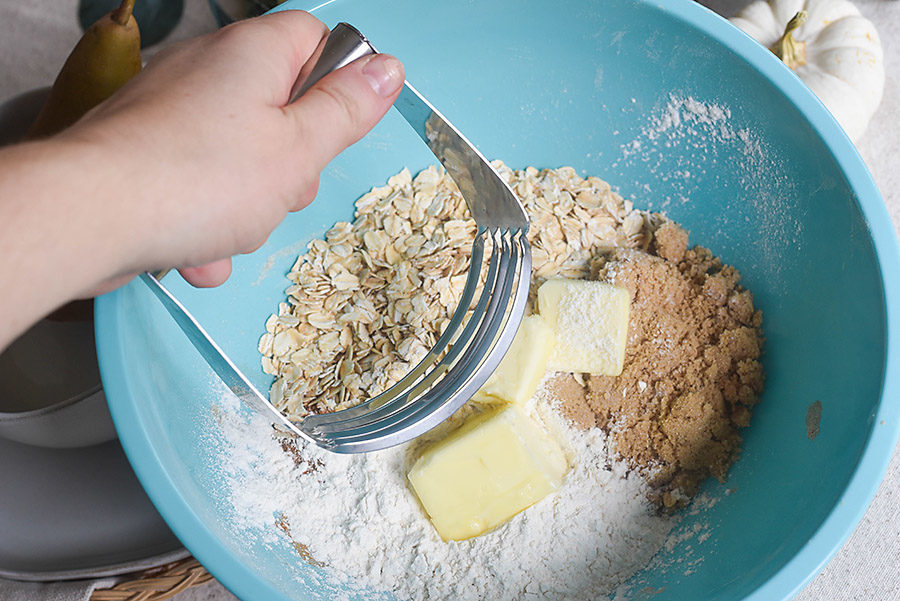 Bake to perfection
Bake it on 350 degrees for about 35 minutes. You want the apples to be soft enough to pierce with a fork and the topping to be crispy.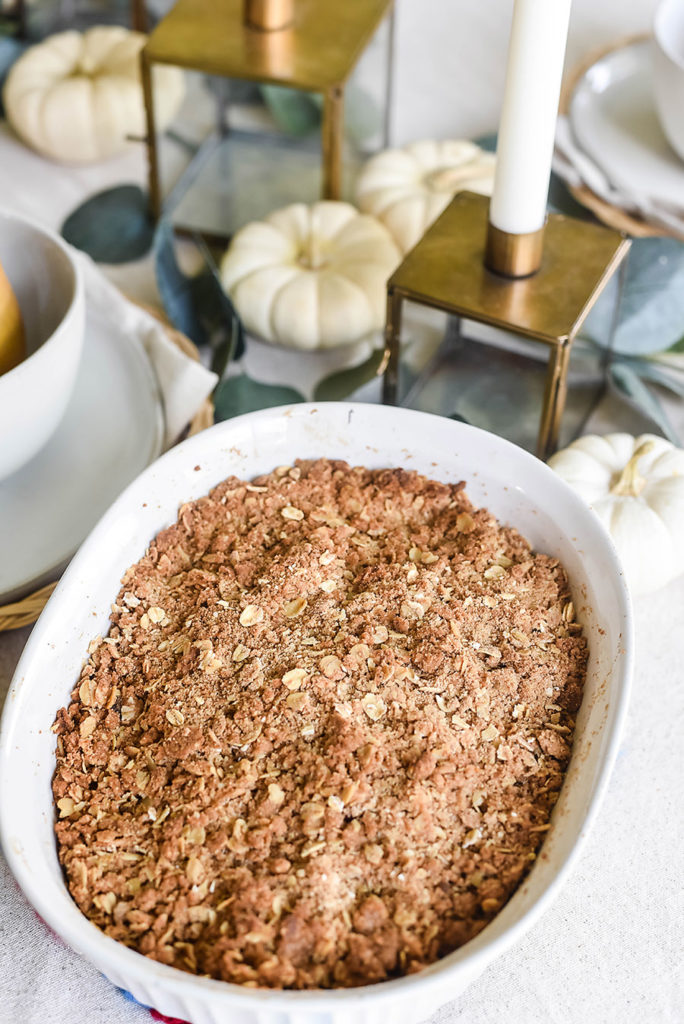 Oh, my…doesn't this just look heavenly?
Switch it up
Once you're used to this classic recipe, feel free to play around with it until it's something your family loves. That's how you create recipes that can be passed down in your family's recipe book!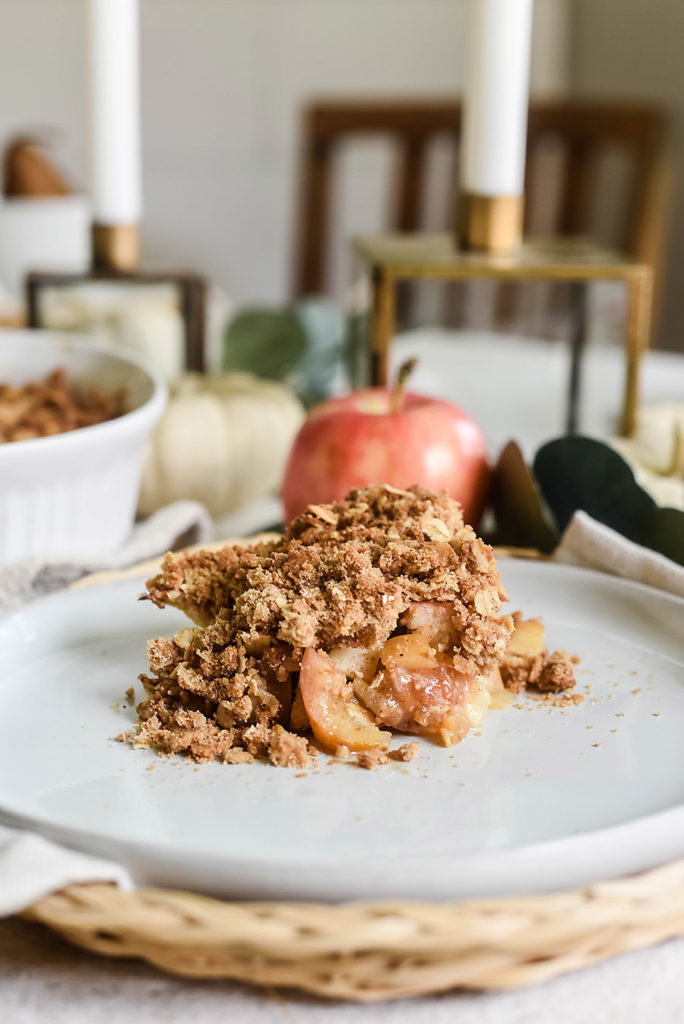 Try adding chopped walnuts to the topping or cranberries in with the apples. Or add some vanilla ice cream (you can even have your kiddos make some in a mason jar!) or a cream sauce. The possibilities are endless!
Classic Apple Crisp Recipe
Apple Crisp Ingredients
4-6 Apples
2 Tbsp sugar
1/2 tsp + 2 tsp ground cinnamon, divided
6 Tbsp butter
3/4 cup packed brown sugar
3/4 cup old fashioned oats
1/2 cup all purpose flour
3/4 tsp nutmeg
3/4 tsp cloves
Directions
Preheat oven to 375 degrees.
Grease the 8×8″ baking dish. Mix the 2 Tbsp sugar and 1/2 tsp of cinnamon together. Chop the apples into bite sized pieces and toss with the cinnamon sugar.
Spread the apples in the baking dish.
Mix together the topping until crumbly. Sprinkle over the apples evenly.
Bake for about 30 minutes, until you can cut the apples easily and the topping is crisp.
(Note: If you're really in a pinch, you can actually make this recipe in the microwave! Just switch the old fashioned oats to quick cooking oats. Cook in the microwave for 8-10 minutes.)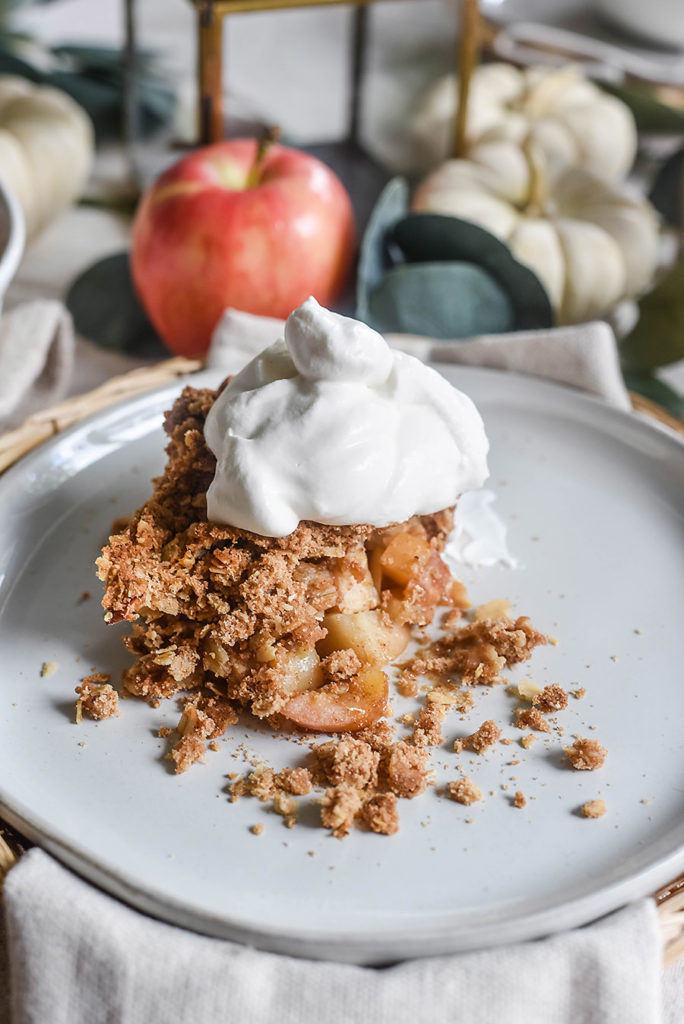 How to Make Homemade Whipped Cream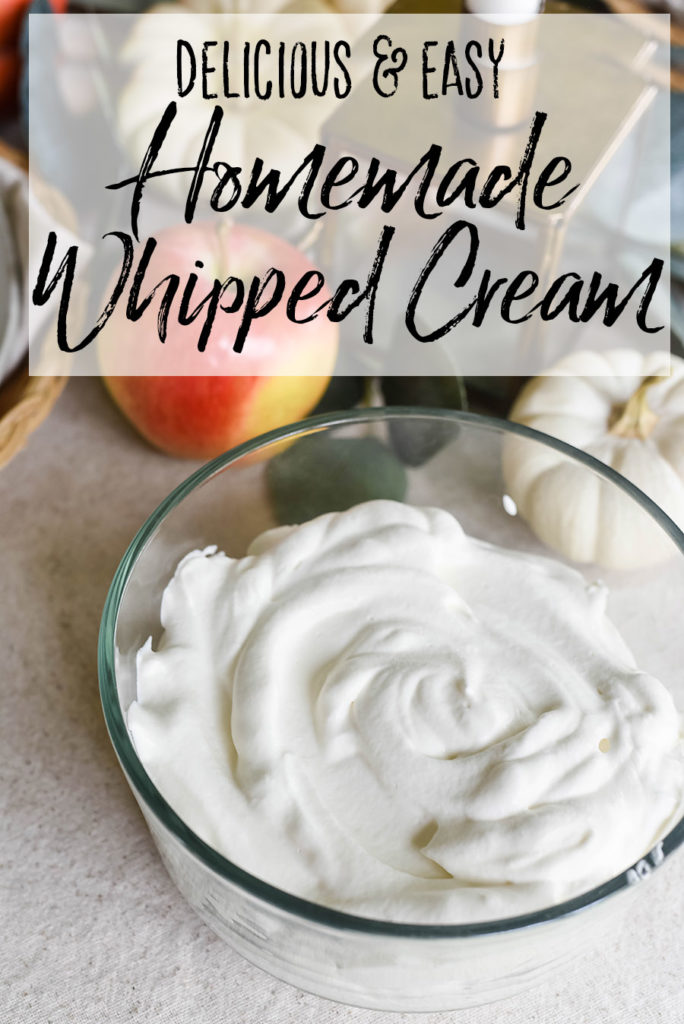 Gather your ingredients
If you're planning ahead, toss your mixing bowl and whisk attachment in the fridge the night before you plan to make your homemade whipped cream or just stick them in the freezer for 10-15 minutes. This isn't necessary, but it does help the whipped cream to form a little faster and makes it a little fluffier.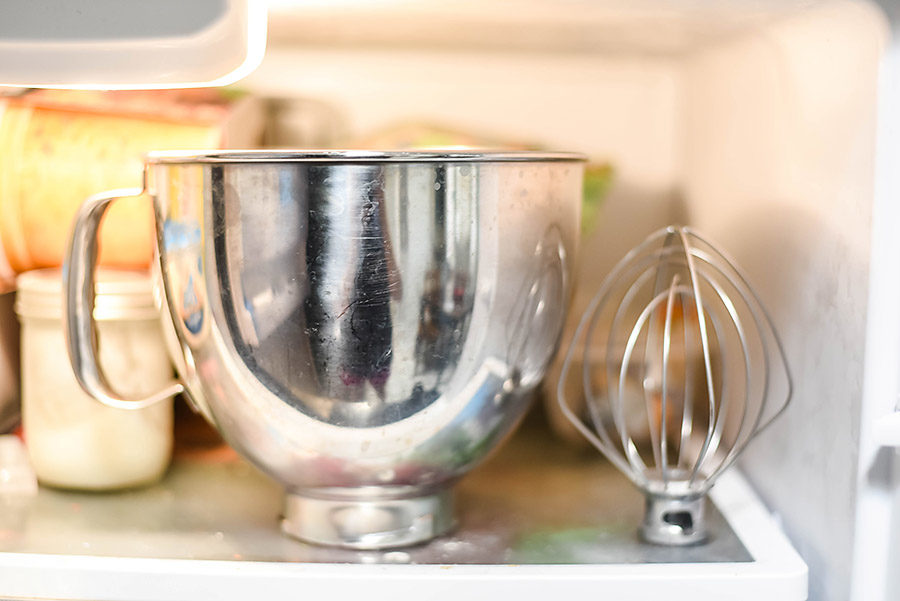 You'll also need some heavy whipping cream, a bit of sugar, and some vanilla extract.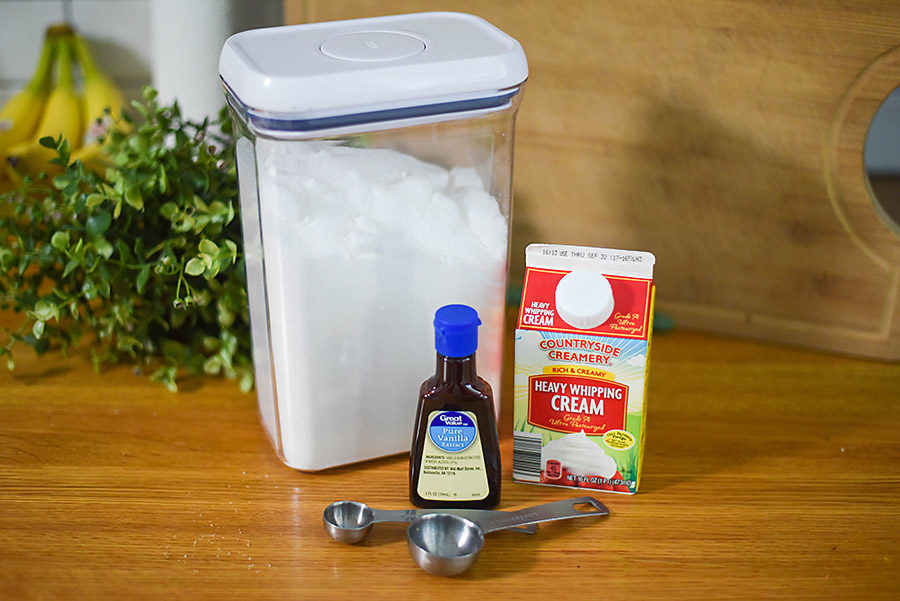 Mix together
Mix together the ingredients before throwing them in the mixing bowl. You don't want all of your granulated sugar to settle at the bottom of the mixer, you want to make sure it's all incorporated well.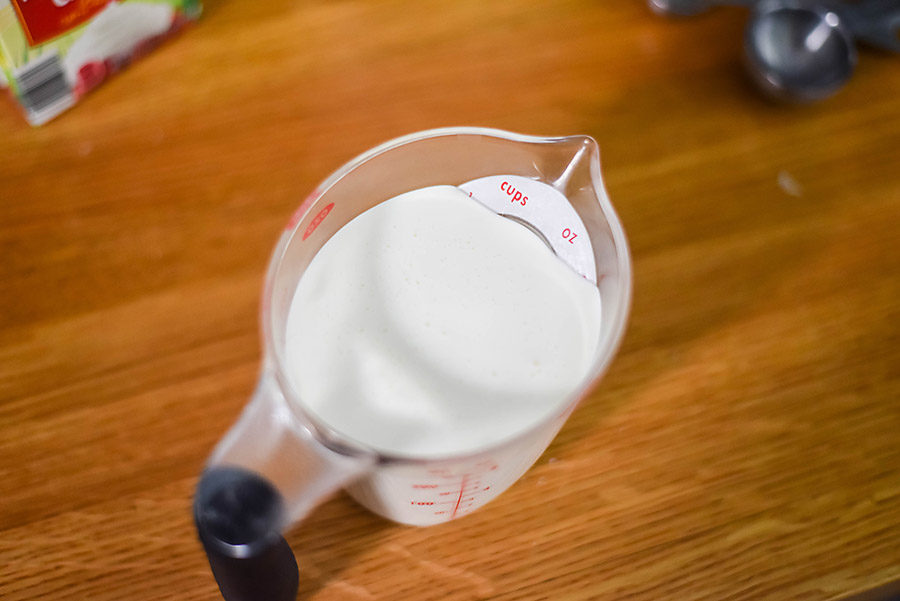 Whip it good
You can definitely make this with a hand mixer, but be warned that you will be mixing for several minutes. I love making whipped cream with my Kitchen Aid Stand Mixer because I just turn it on and let it do its thing! Keep whipping until it forms stiff peaks – or when you lift the mixer out of the bowl, a little mountain forms and doesn't drip or collapse right away. If you leave it going for too long, you might actually form butter!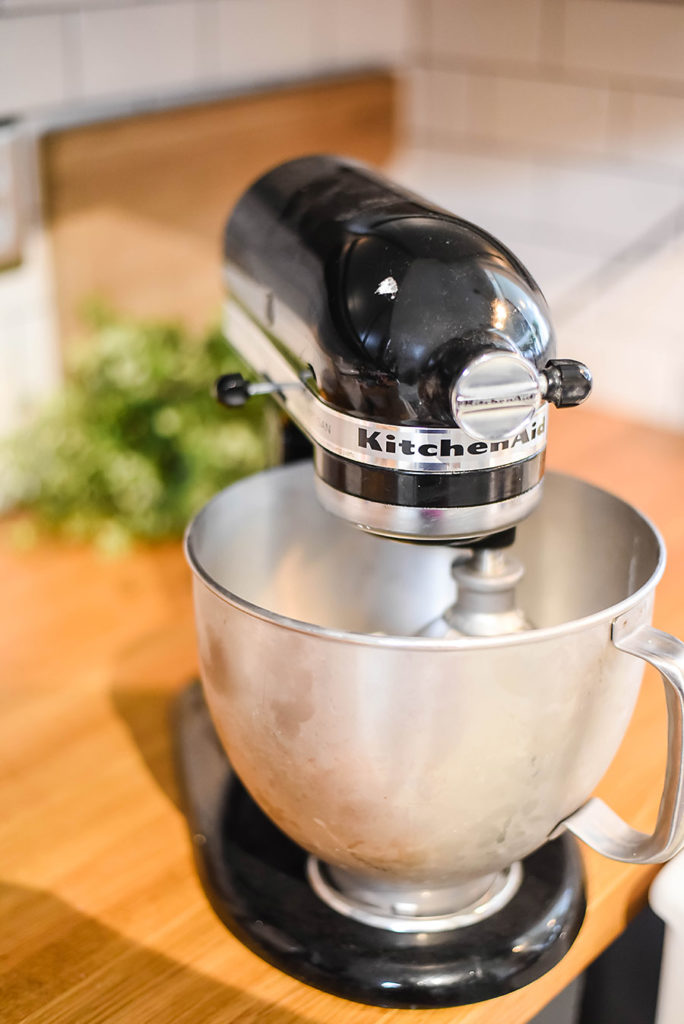 Homemade Whipped Cream Recipe
Ingredients
1 cup heavy whipping cream
1 Tbsp. sugar
1 tsp vanilla extract
Directions
Mix together the ingredients. Whip them on high until stiff peaks form (about 1 minute). Use the whipped cream right away or store it in the fridge (you may need to whip it again to make it fluffy before serving).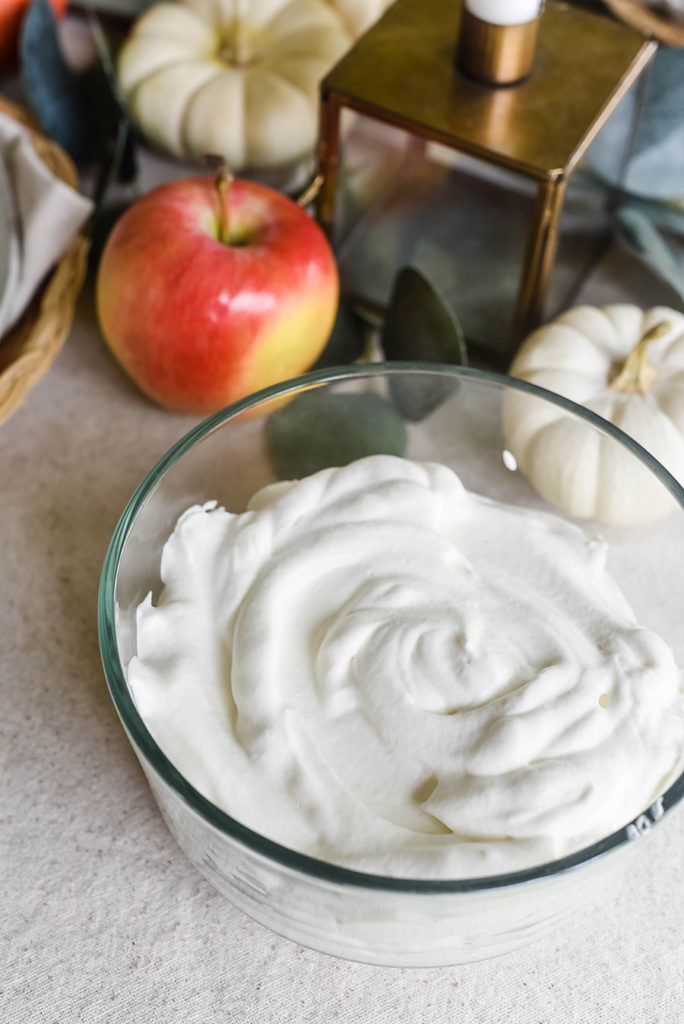 Here's a handy printable recipe card!
That's it! Two of my absolute favorite recipes – Classic Apple Crisp and Homemade Whipped Cream. They couldn't be more simple, but they immediately make me think of home.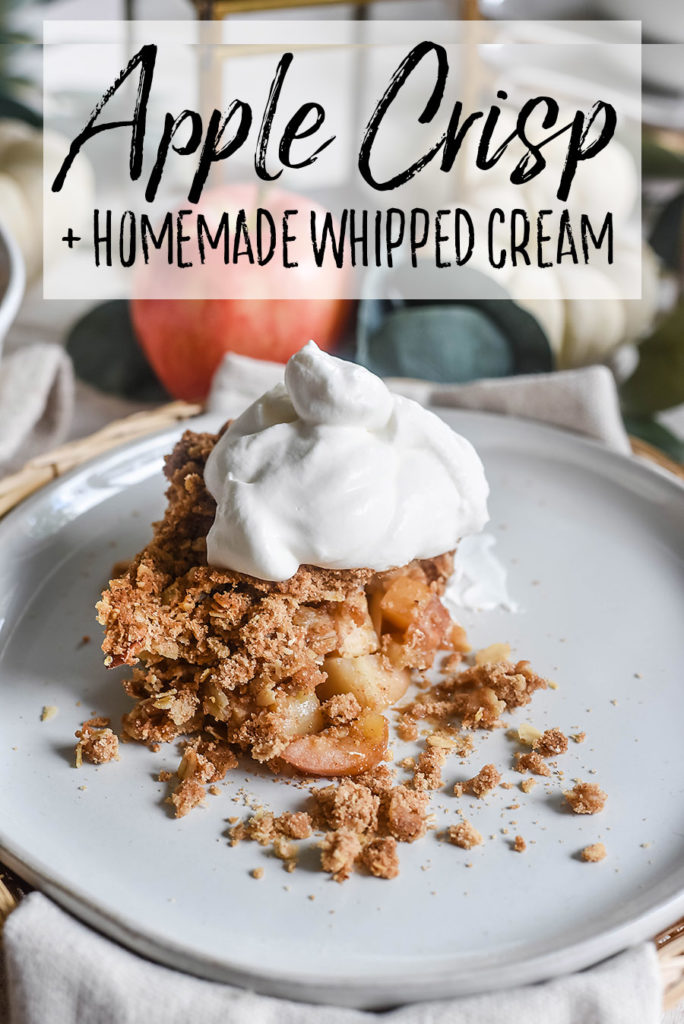 Do you have any recipes like that?