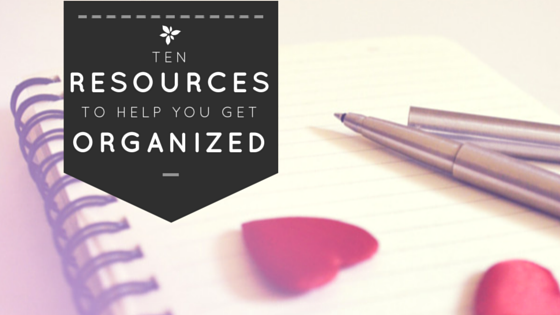 Organization is the way to my heart. Note that organization is not the same as cleaning – my house could be a mess but if I am at a desk with a blank planner and pack of gel pens, I will be one happy girl! When I can't sleep at night, I write lists and plan events in my head. I would not be surprised if my one year old daughter's first word was 'planner' or 'list'. While organization speaks to my soul, I know it is not everyone's strong suit. Whether you are a color-coated binder girl or a mama who get hives at the words 'to do', I have compiled a list of 10 fantastic resources to help you get organized!
1. Printable Meal Planner – Elegance & Enchantment
2. Ultimate Budget Binder – Thirty Handmade Days
3. Recipe Organization and Meal Planning Binder – My 3 Monsters
4. Organized Greeting Card Binder – Pretty Organized
5. Free Printable To Do List – The Creativity Exchange
6. 5 Best Organizing Apps – Indecisively Restless
7. Clean Home Everyday Printable – Simply Kierste
8. 10 Simple Habits That Will Help You Stay Organized – Just a Girl and Her Blog
9. Free Printable Master Goals Plan – Buttoned Up
Last, but certainly not least is this monthly calendar. It is a staple in my blog planner (which I hope to be sharing with you very soon!) and it helps me get organized each month.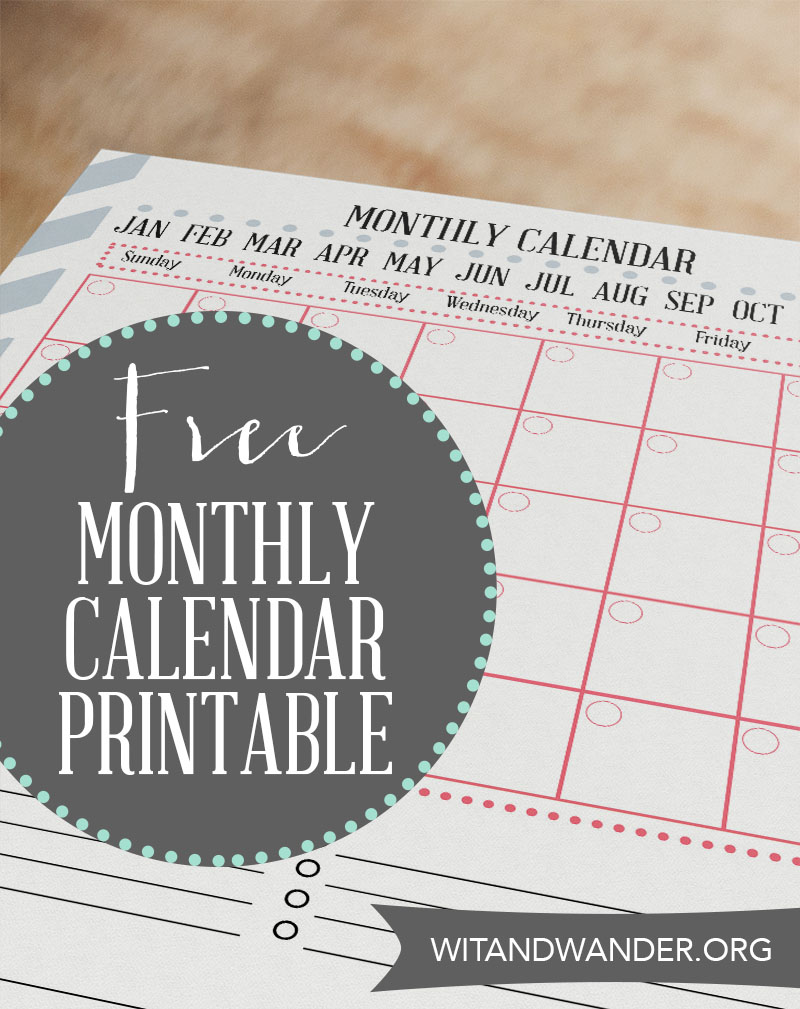 10. Monthly Calendar – Wit & Wander
This list could never be complete. I love finding new organizational tools! Share in the comments – what resources have helped you get organized?
—
Want more Free Printables and creative ideas for families? Join our mailing list to receive emails with freebies, projects, and decor ideas to help you live a creative and joy-filled life. You can also follow us on Facebook, Instagram and Pinterest and see more printables on Etsy.
SaveSave