I have found it – "The One". No, I'm not talking about my husband (although he's pretty great!), I'm talking about my farmhouse sink!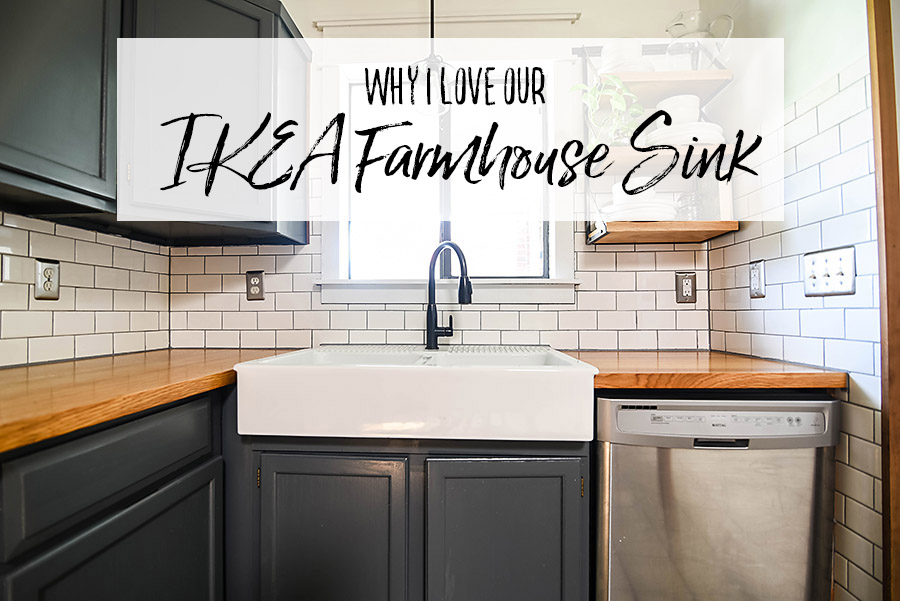 It's gigantic and absolutely gorgeous.
It's made for bathing babies and scrubbing produce, filling watering cans and trimming flowers. Basically, it's the sink of your dreams. Well, my dreams anyway!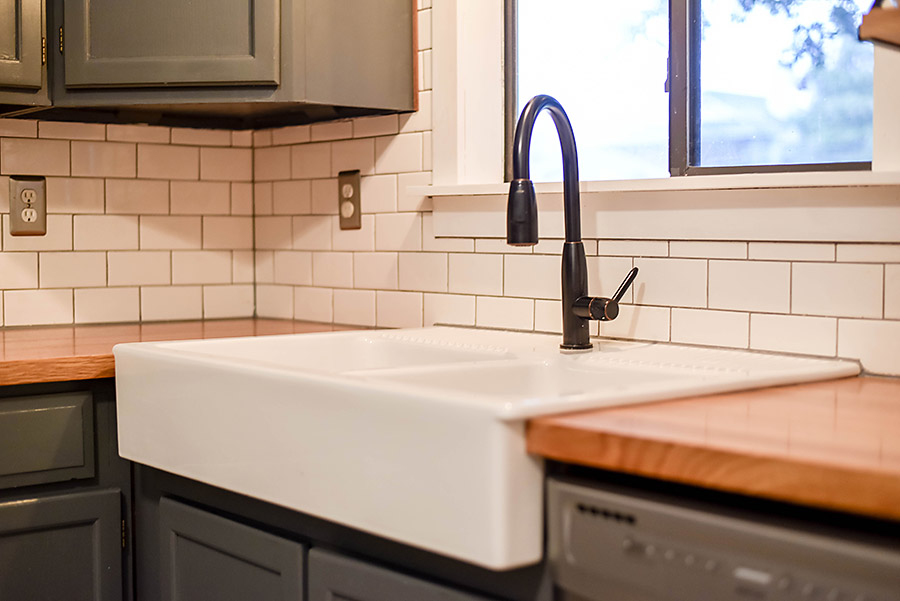 Typically, if you're looking for a cast iron farmhouse sink, you're looking to spend anywhere from $1000 to $1800. 
My double basin, apron front sink was less than $300! At the time I'm writing this article, it's $213.00 from Ikea. Which is a STEAL! (Unfortunately, they discontinued the Domsjö, but they now sell the Havsen. It doesn't have the ribbed back portion which solved the faucet issue I mention below.)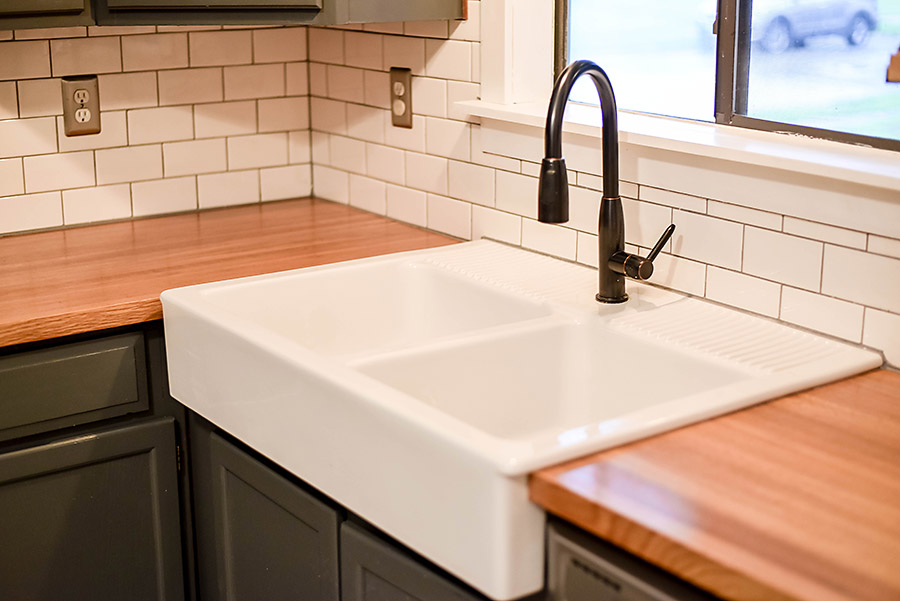 I will warn you that I mean it when I say this thing is gigantic. You'll want to triple check that it will fit in your cabinets. We checked so many times and we still almost didn't make it!
It's a little complicated to install, so we followed the instructions from this YouTube video.
A couple of things to think about – when you're looking for a faucet, you'll have to get a single hole faucet which will limit your choices. You also want to make sure that the angle of the faucet won't cause the water to spray over the front of the sink. We chose this one and we have loved it so far.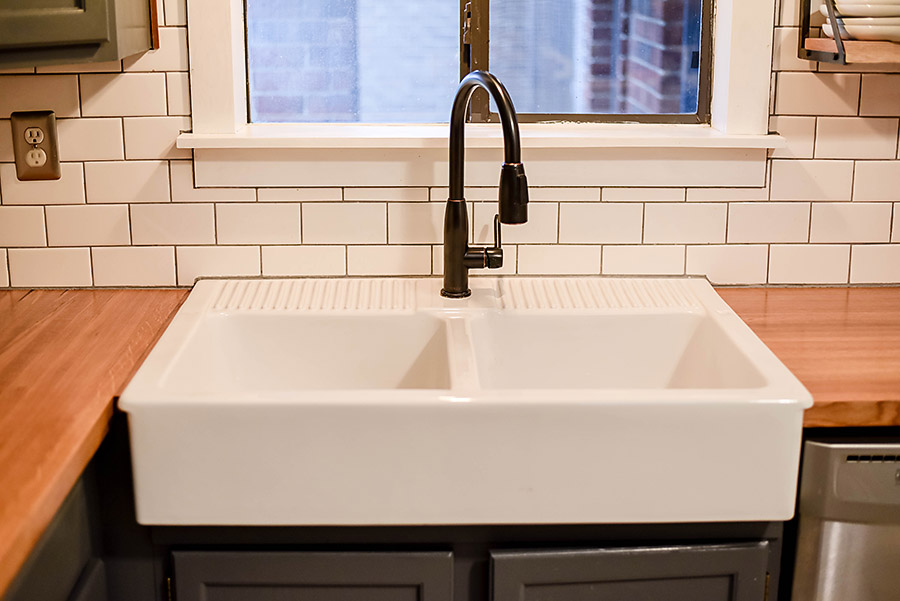 This sink can chip if somebody drops a cast iron pan or scratch if you use steel wool. I would say it's not quite as durable as a stainless steel sink, so just know that it won't always look perfect. If you're going for a farmhouse look, that probably won't be much of an issue. I can't imagine any real farmhouse looking perfect.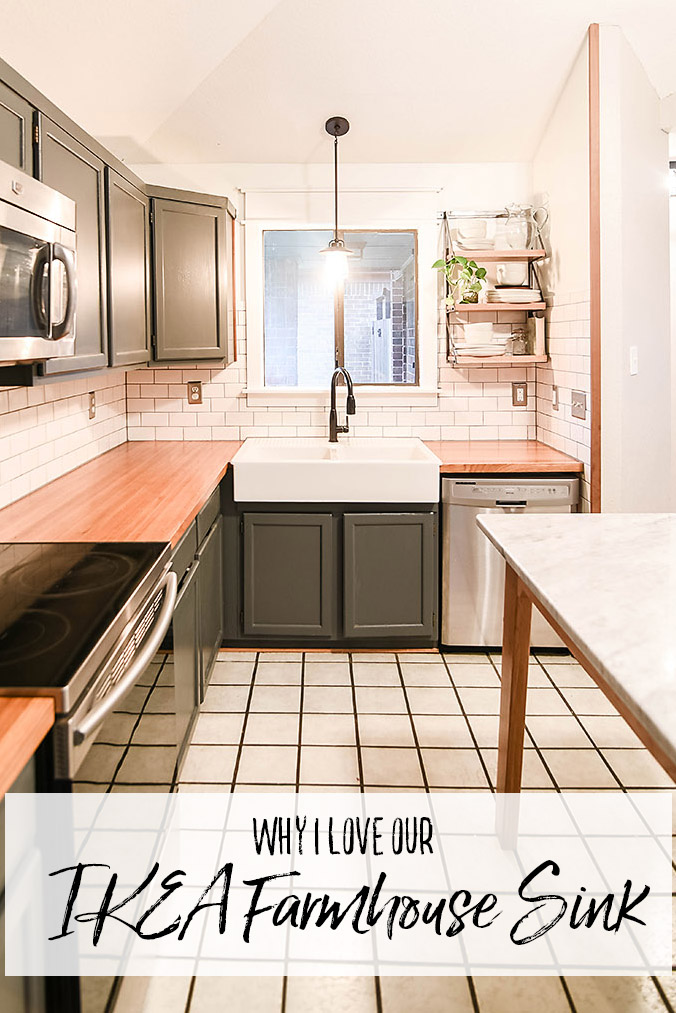 Would you ever put a farmhouse sink in your kitchen? Do you have any questions about this one? Let us know in the comments below and we'll answer them honestly!