Top 5 Power Tools for Beginners – Part of the Beginner's Guide to DIY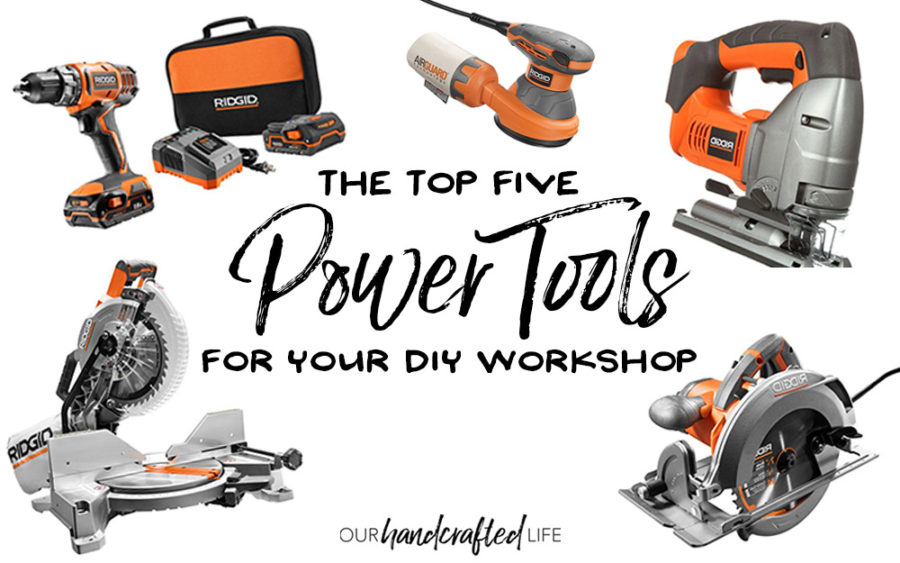 It can be hard to know where to start when building a workshop from scratch. DIY projects can seem intimidating if you don't know where to start, so we are walking through some of the basics. Today we are sharing the Top 5 Power Tools for Beginners. You can make hundreds of projects with just these 5 tools, so they are a great place to start.
Top 5 Power Tools for Beginners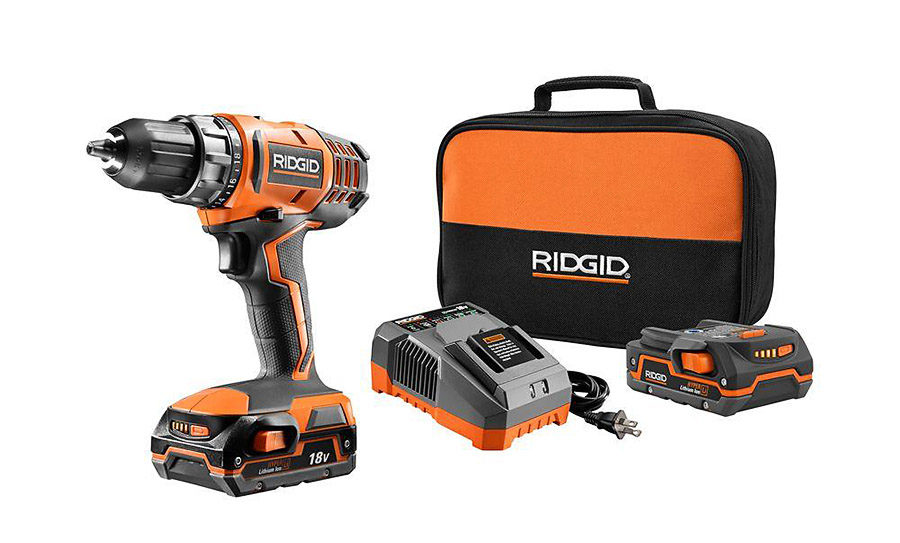 Cordless drills are used for driving screws and drilling holes, so it will be used on almost every project you make. Try to find a drill that is at least 18 volts with a keyless clutch. You can get one with less power, but this will make your life much easier. We have the Porter Cable 20v Cordless Drill.
Take your drill to the next level by purchasing a Kreg Jig. A Kreg Jig will allow you to screw a pocket hole at an angle, making every joint faster and stronger.

A miter saw will be the best option for basic cutting. It's used to cut most boards to length. If you get a high quality 10″ or 12″ fixed blade, you will be able to get a lot of projects done. To allow for larger cuts, you'll want to look into a Sliding Miter Saw.
When looking at any saw with a circular blade, you're also going to be purchasing saw blades. Some 40 tooth blades are multi-purpose, but in general if you're going to rip wood (cut it with the grain – lengthwise), you're going to want a lower tooth count. For finer cuts, you'll want a higher tooth count.

A Circular Saw is made for long cuts and it's a partner to the Miter Saw. It has the basic function of a table saw (without having to pay for a table saw). It's used for things like breaking down sheets of plywood or shortening material to fit on a Miter Saw. When purchasing a circular saw, you'll find that corded circular saws are a bit more powerful and you don't have to worry about battery life during long cuts.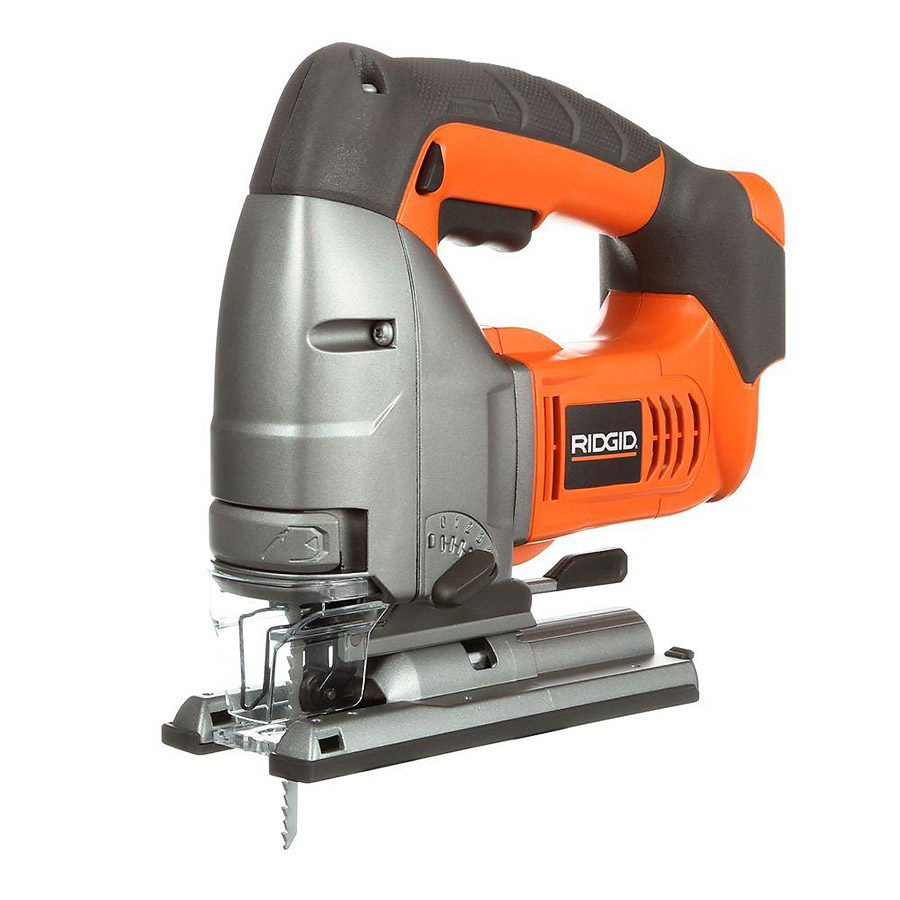 A Jig Saw is used for curved cuts. You'll want one that features variable speeds so that you can take your time and not take too big of a 'bite' out of the wood. You will also want to look for one that has tool-less blade changing. Blades are bought separately and the same principal applies from the circular blades – a blade with fewer teeth will cut a rougher edge while a blade with more teeth will provide a cleaner cut.
A random orbit sander has become my best friend in the workshop. Sanding is not any woodworker's favorite task, but a random orbit sander will cut your sanding time down significantly. You can read more about sanding here, but make sure you also stock up on different grits of sandpaper disks.
You can use this list of the best power tools for beginners to build a small workshop for yourself or to get someone else started – these power tools would make great, practical gifts for college grads or for someone moving into their first home. What power tools would you add to this list? Share (and ask questions if you have any) in the comments below!
SaveSaveSaveSave