Free Printable Vintage Recipe Cards with a classic, Farmhouse-style feel. They are free to print and gift to a friend or keep in your own recipe box.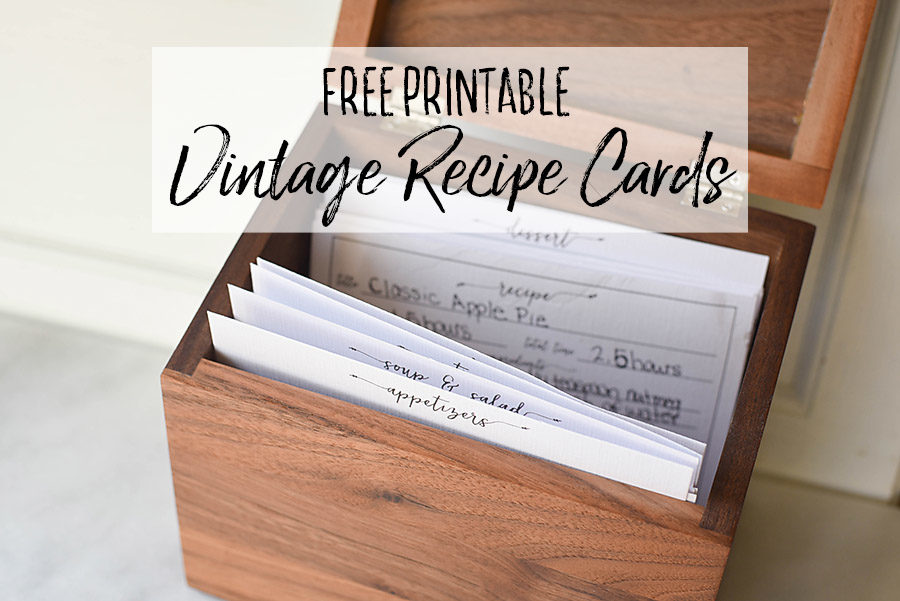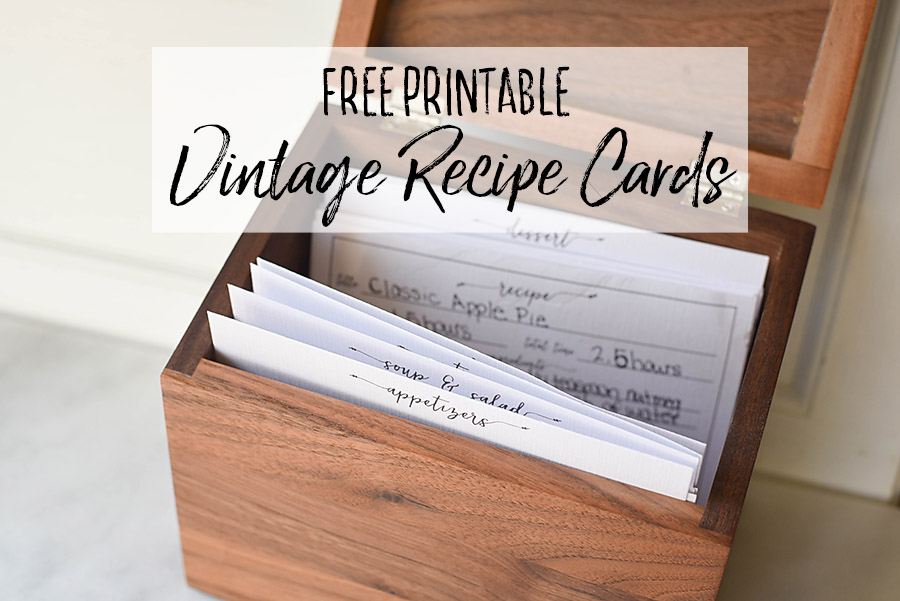 I can remember when all recipes were written down.
My mom would rummage through her little tin recipe box every time she needed to find the recipe for one of my grandma's famous recipes. The recipe cards were worn and folded, stained and fading. They were used and they were loved. They told stories of hundreds of meals around the family table, dozens of family reunions, baby showers, and wedding receptions.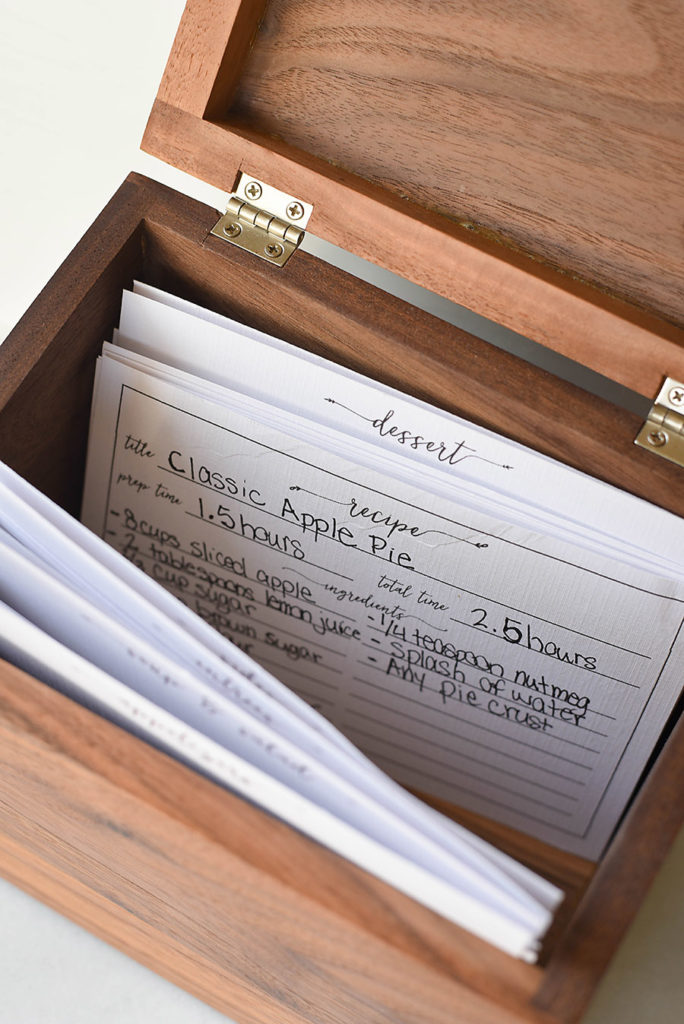 Though I have a shelf full of cookbooks, I go back to my little book of recipes over and over again. The ones my mother-in-law wrote down for me when I married my high school sweetheart, the ones my mom copied from my grandma's church cookbook.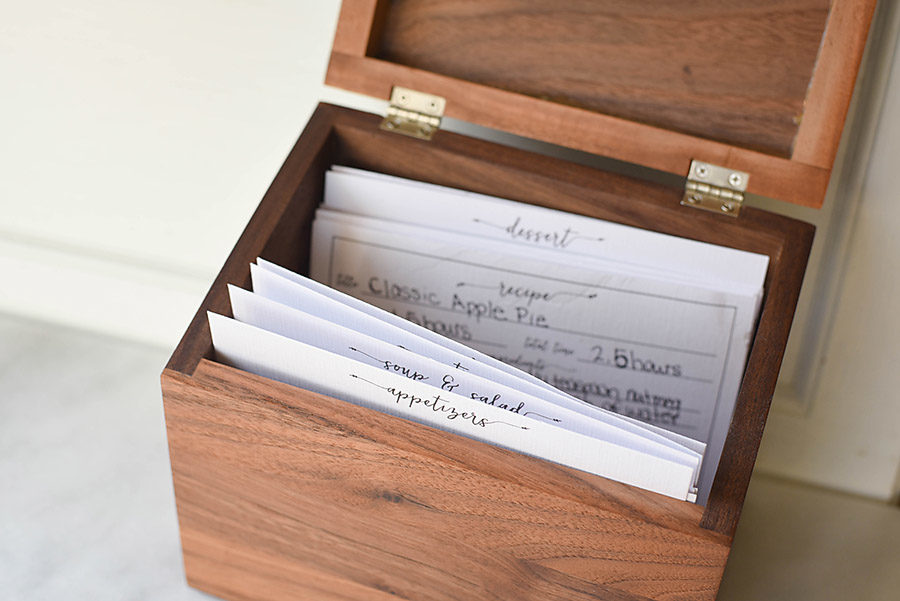 Because of my love of recipe cards, I made some recipe cards that would fit in any vintage recipe box.
Use these classic recipe cards to pass down family recipes to your daughters and sons (they might not appreciate it at the time, but they will grow into it) or copy them into your own recipe box.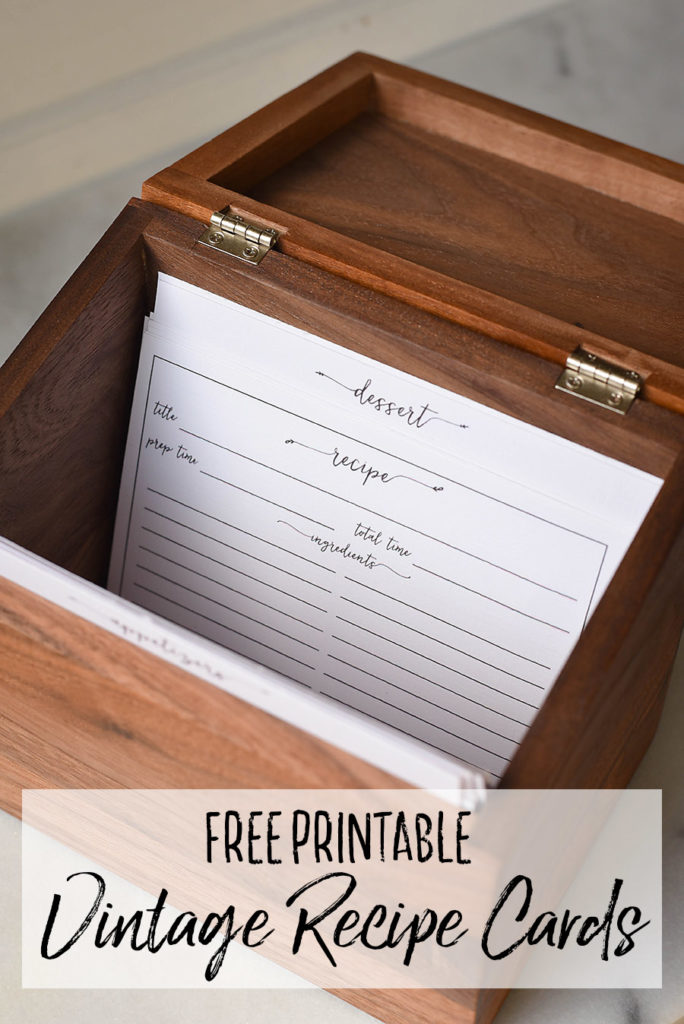 Free Printable Vintage Recipe Cards
The front features space to write down all the important details like the title of the recipe, all the ingredients, and how long it will take to prepare the dish.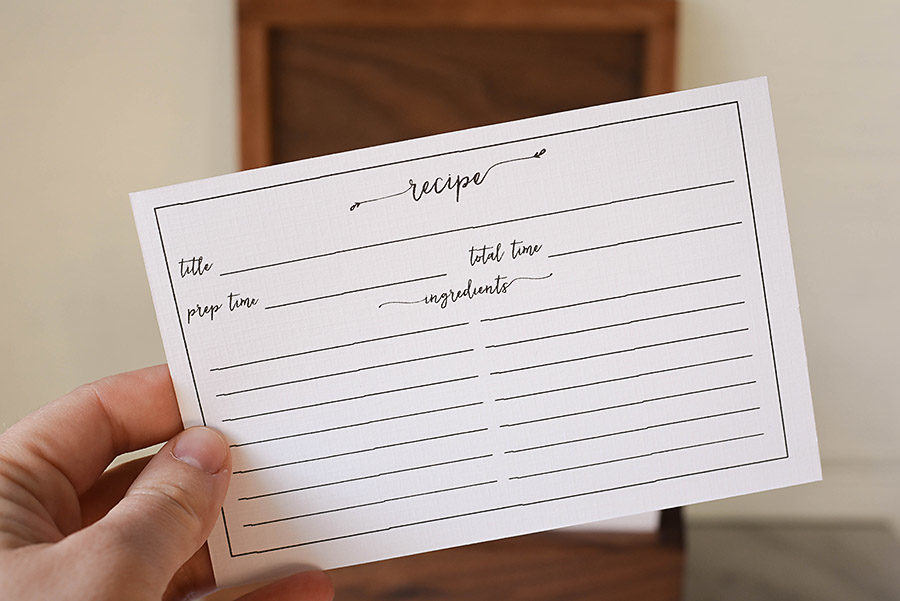 The back leaves plenty of space to write down the directions (and the extra special tips that make the recipe truly yours.)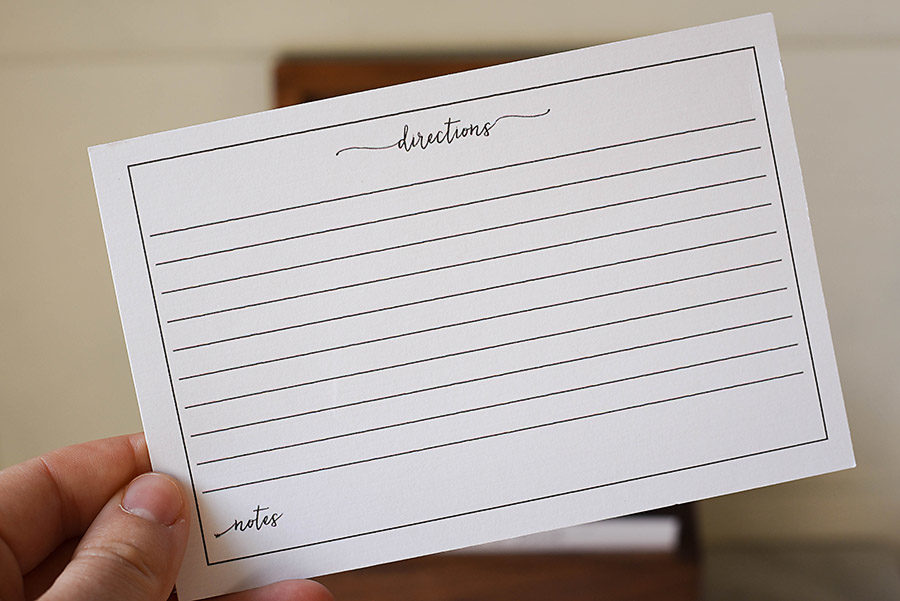 I've also made these sweet floral dividers to organize your recipe box, because otherwise I would never be able to find a thing in my recipe box! (If you're loving all things green right now, check out my Vintage Garden Tools Printable – I'm still swooning over it!)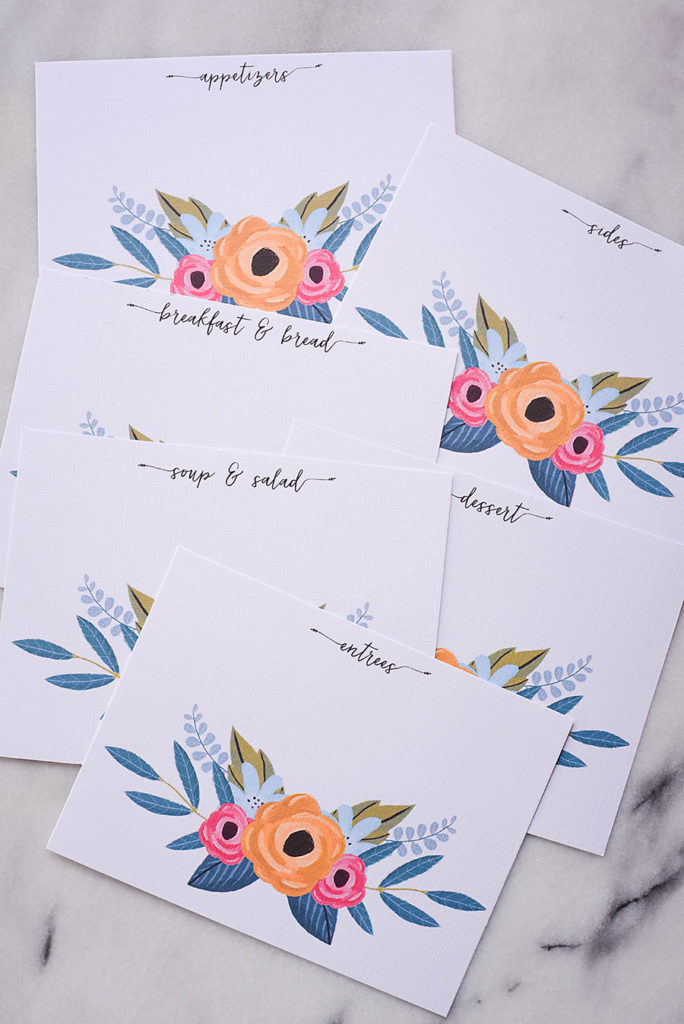 Download the free printable Vintage Recipe Cards by clicking on the photo or the link below: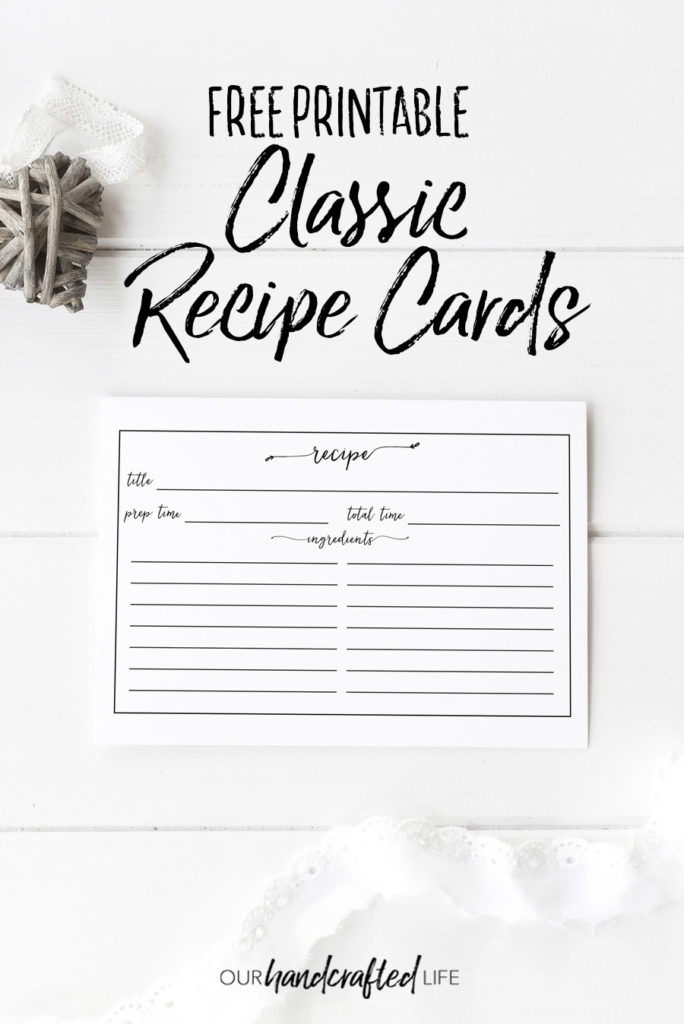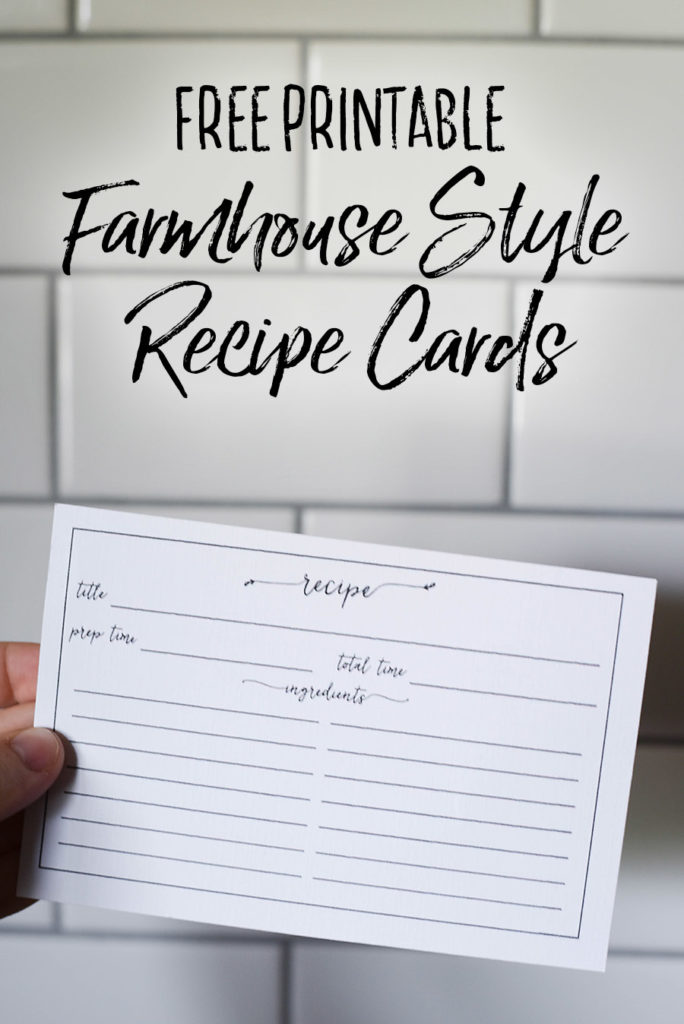 Let me know in the comments below if you have a recipe box of your own. What is your favorite family recipe?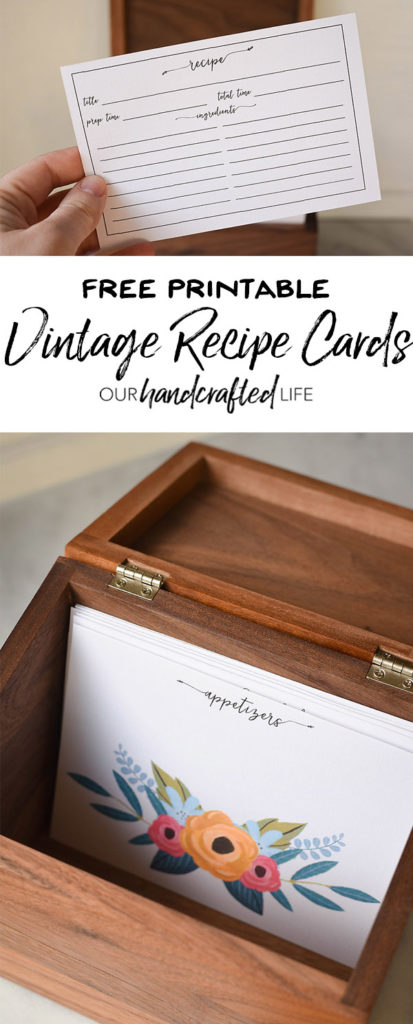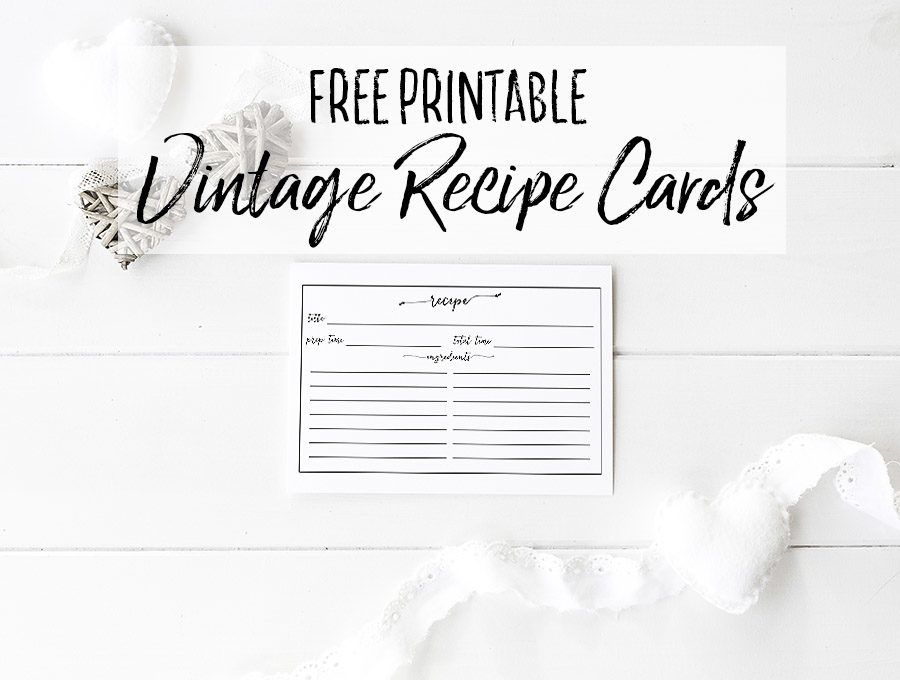 SaveSaveSaveSave