Style a casual tablescape with this neutral Fall table style featuring white pumpkin, eucalyptus stems, and brass terrarium taper candle holders.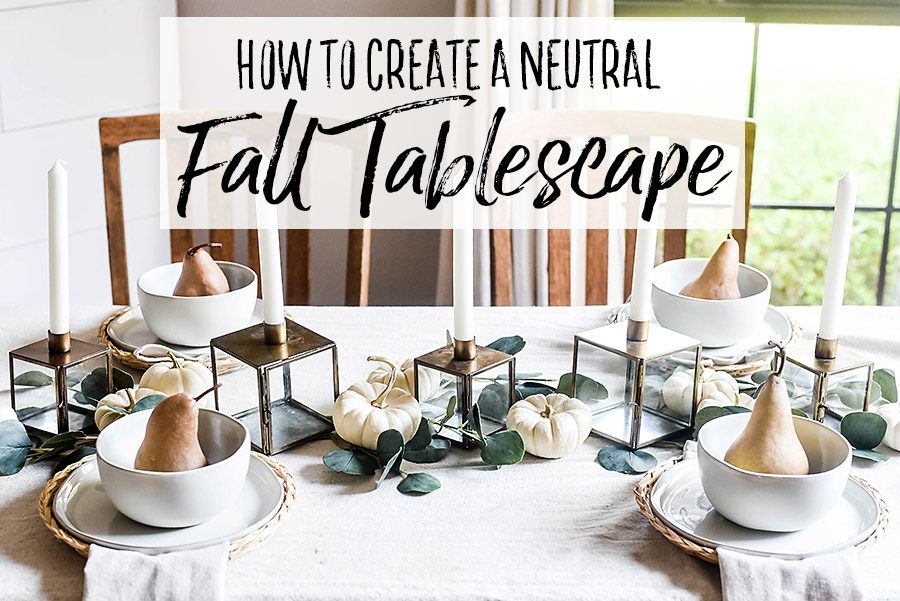 When it comes to home decor, I like to keep things simple. I like using pieces that can be used for several different seasons and I like to mix and match decor that I already own to create new looks.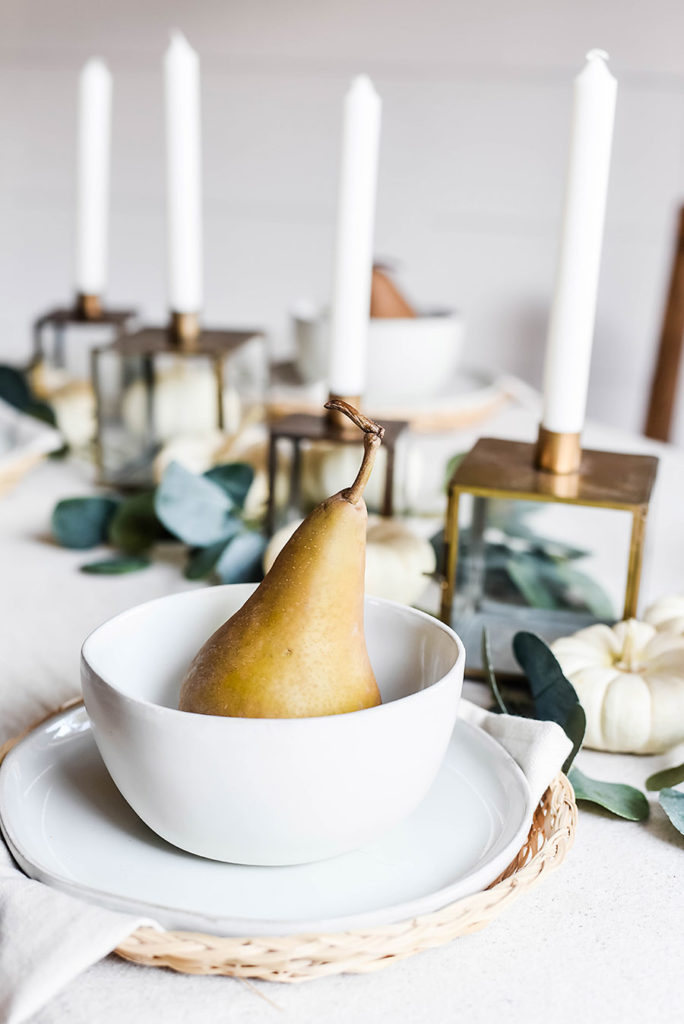 For this neutral Fall table, I wanted to keep things very neutral and cozy. You can put this look together in about 10 minutes.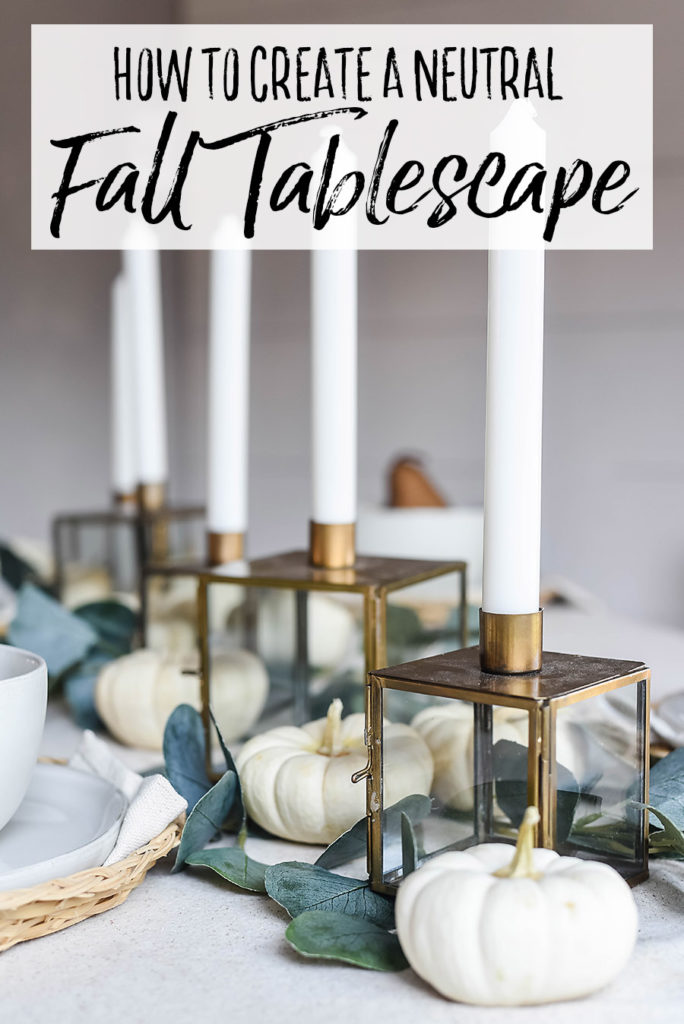 How to Create a Neutral Fall Tablescape
The highlight of this centerpiece are these gorgeous brass taper candle holders.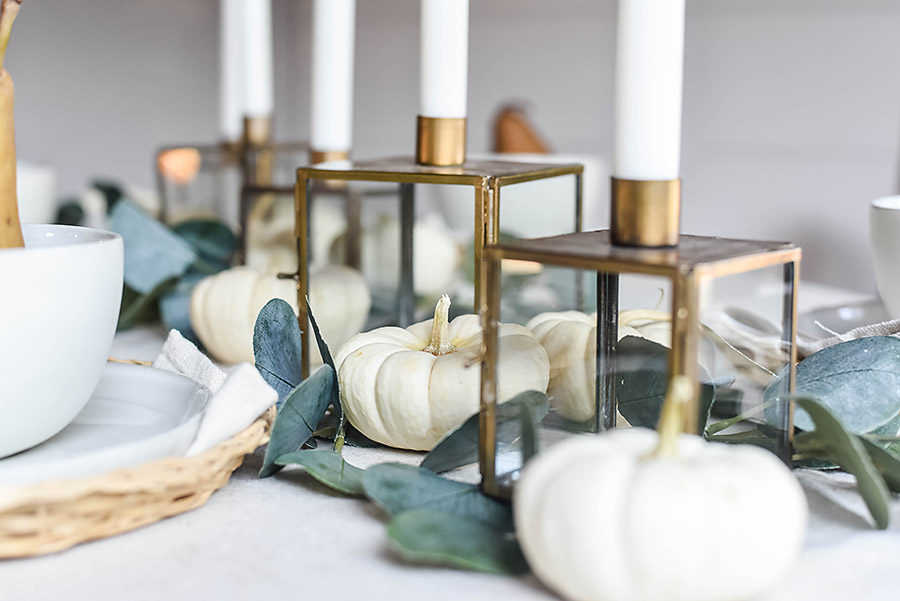 I picked these up at World Market and I can wait to style them for different seasons. Of course I can (and will) fill the terrarium with something, but for this easy Fall table, I loved the openness and height the empty terrariums gave.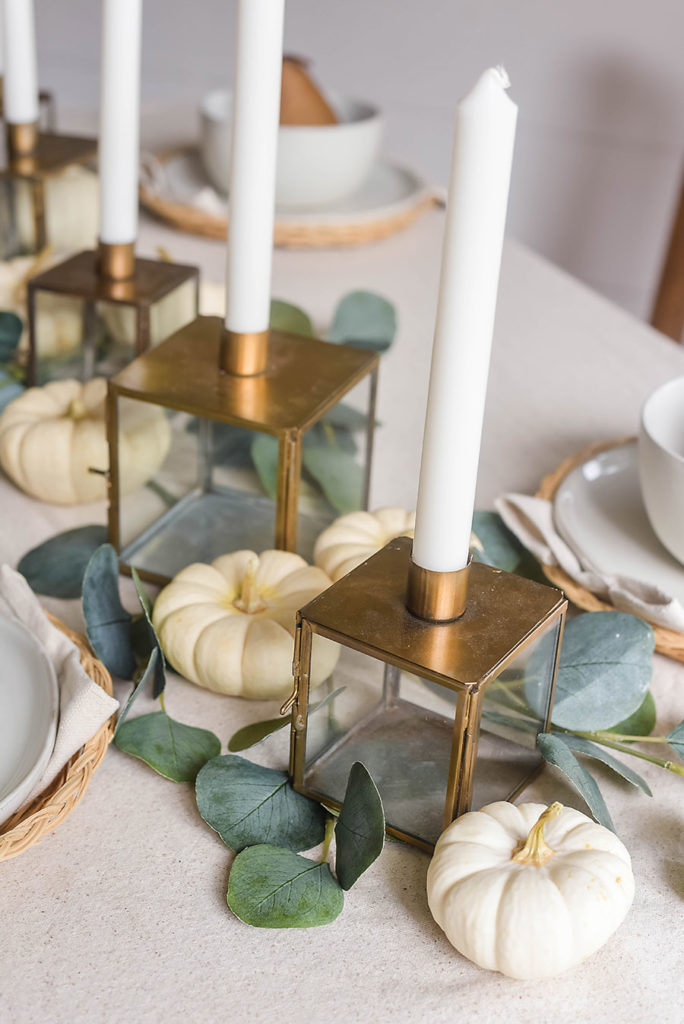 I found the small white pumpkins at Trader Joe's for 69 cents each. If you don't have a Trader Joe's near you, I'm sure you can pick up similar pumpkins at a hardware store or grocery store soon or you can opt for faux ones from a craft store.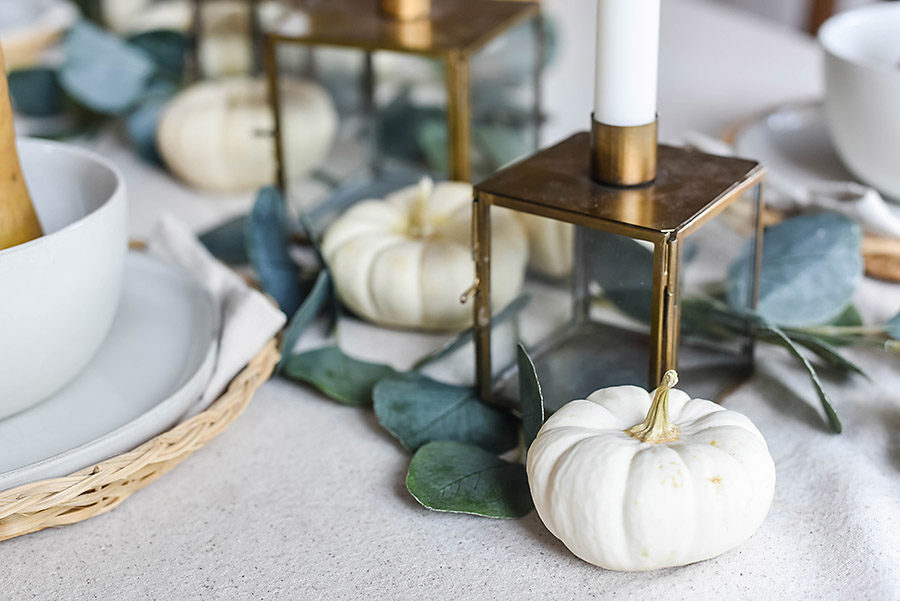 Trader Joe's tends to put out all of their seasonal produce and floral a little earlier than everyone else, which is why I love making a special trip when I'm decorating a space for a new season.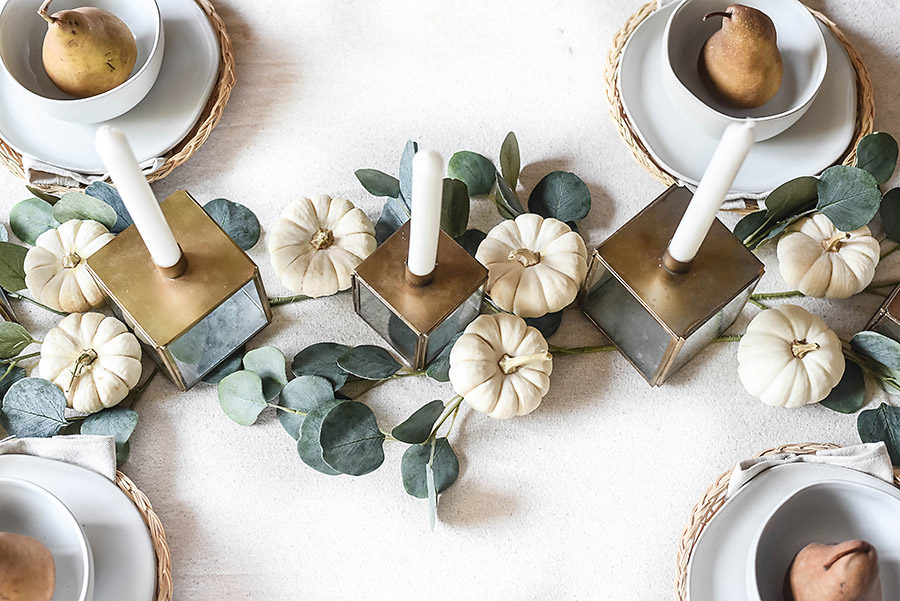 The table cloth is made from a linen look-alike fabric from Joann Fabric.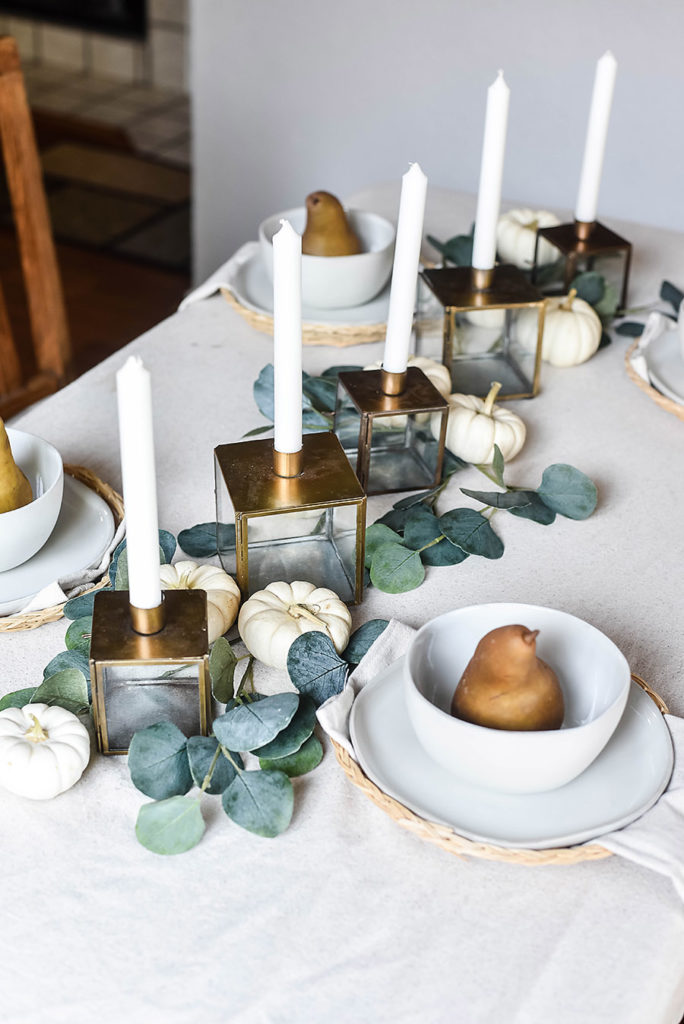 The napkins are actually made from washed drop cloths.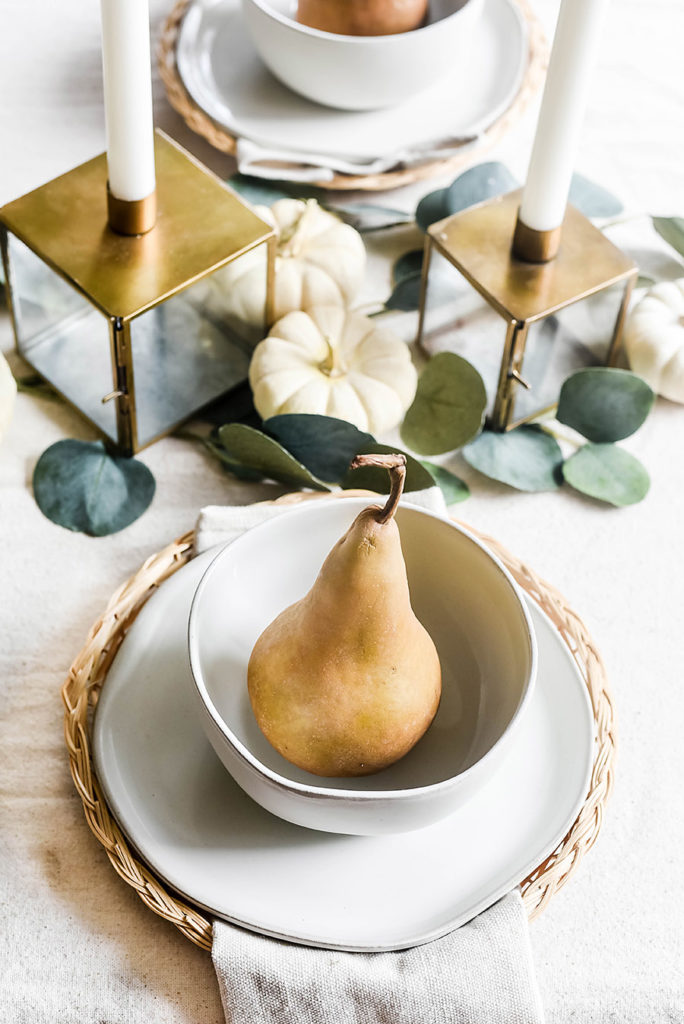 I found the chargers from a thrift store for pennies on the dollar and the plates and bowls are from the Hearth and Hand line at Target.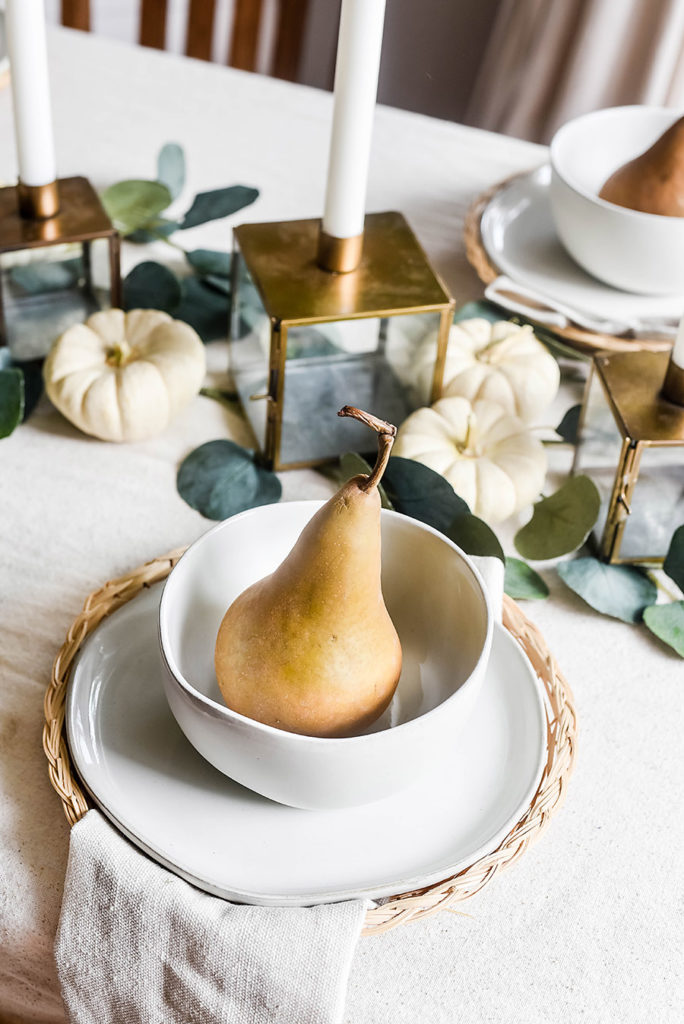 I love mixing and matching found pieces with newer pieces to create an eclectic look. If I just picked up everything from the Hearth and Hand line at Target, it would look like an image from their catalog. But when you mix it with pieces from other shops or things that you found while pickin' or antiquing, it also makes those Target pieces look 'found'.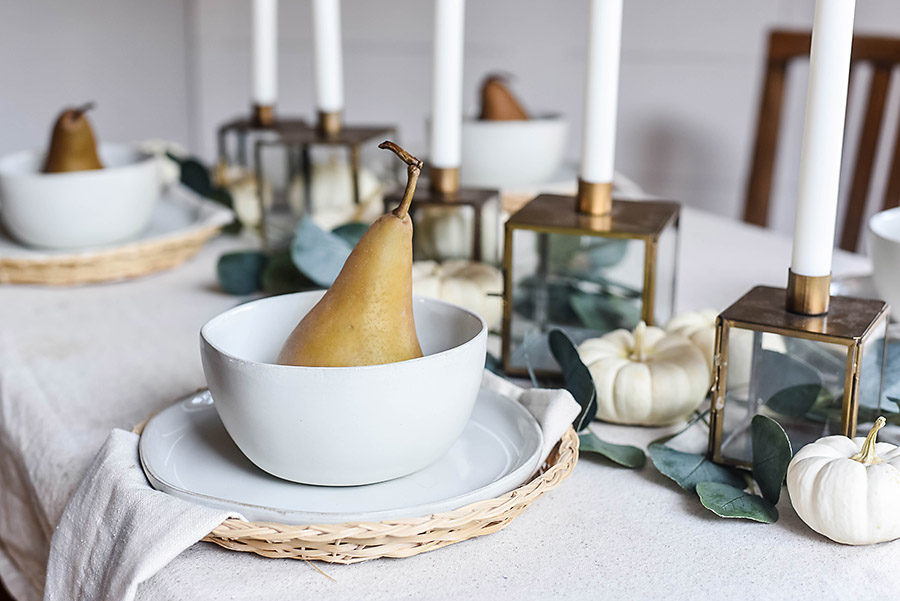 The eucalyptus stems are faux from Hobby Lobby. If you are able to keep real plants alive (I am NOT), then by all means pick some stems from your garden! If you have a black thumb like me, I want to give you a little trick for Hobby Lobby greenery.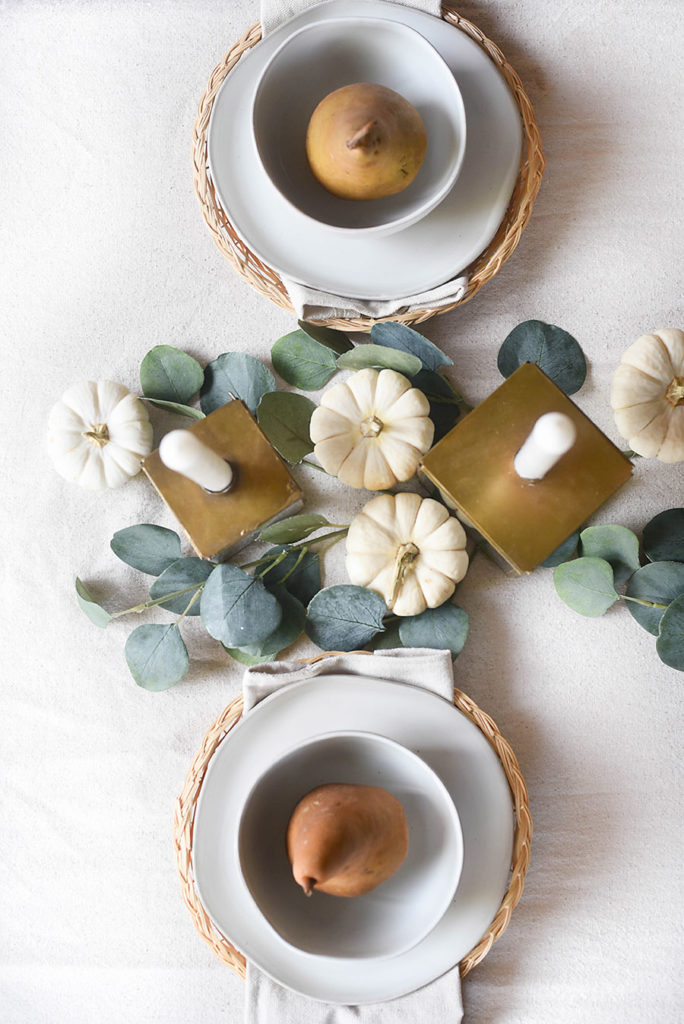 They sell greenery by the flowers and they also sell it back in 'greenery bushes'. I picked up this eucalyptus bush for $10 on sale. That seems like a lot, but you can actually pull the stems out of the base and it's three separate stems.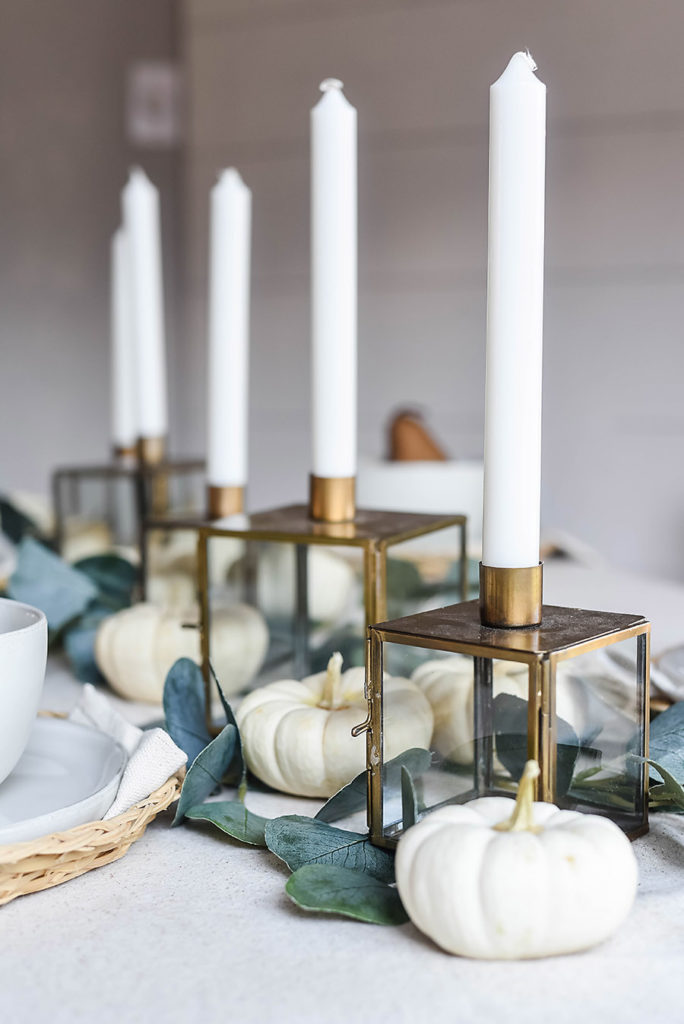 When each individual stem costs $5 on sale, you're actually getting an extra stem for free by purchasing the bush.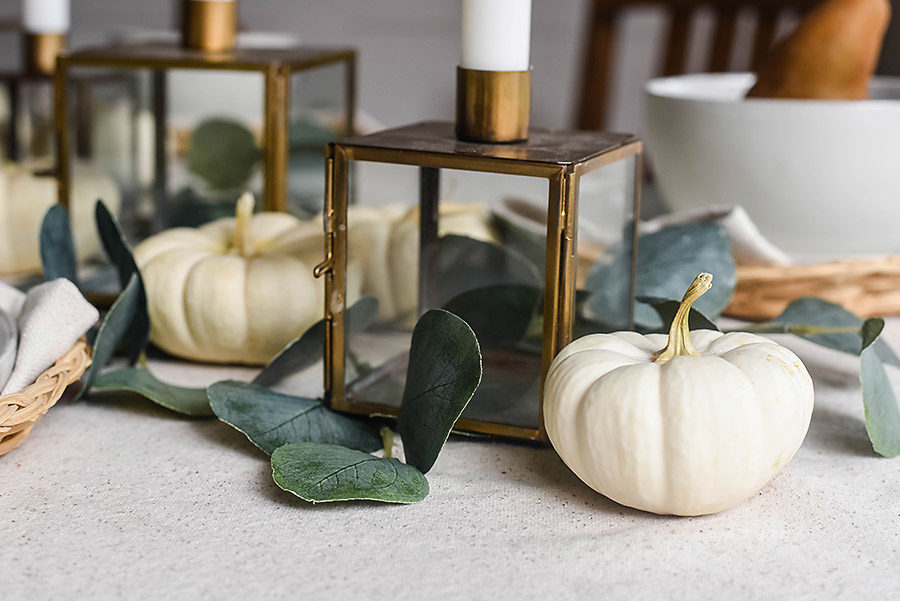 So – let me know (and be honest!) do you like to create elaborate tablescapes or keep your table styling more casual?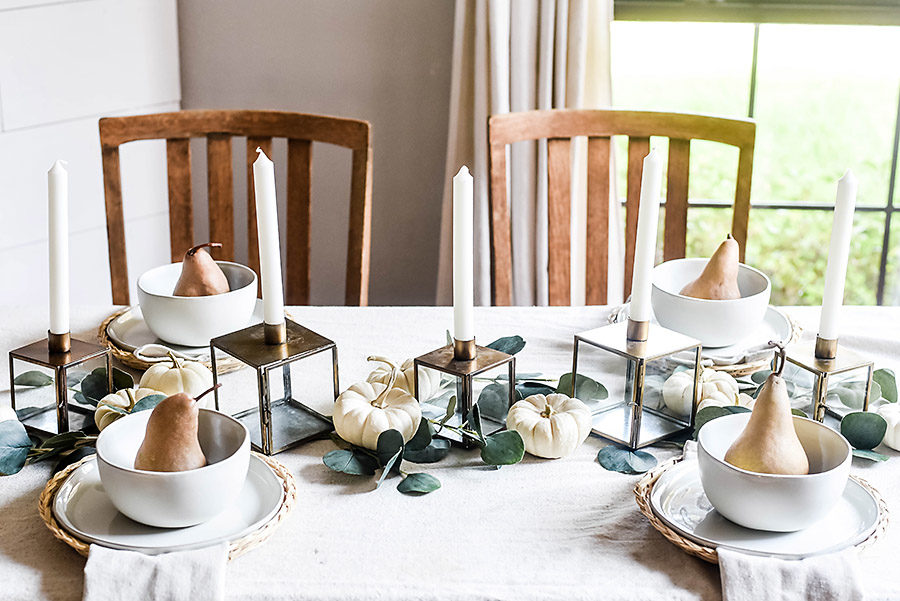 I would love to share more home decor styling tips with you if you find this useful, but I never want to waste your time! Let me know!