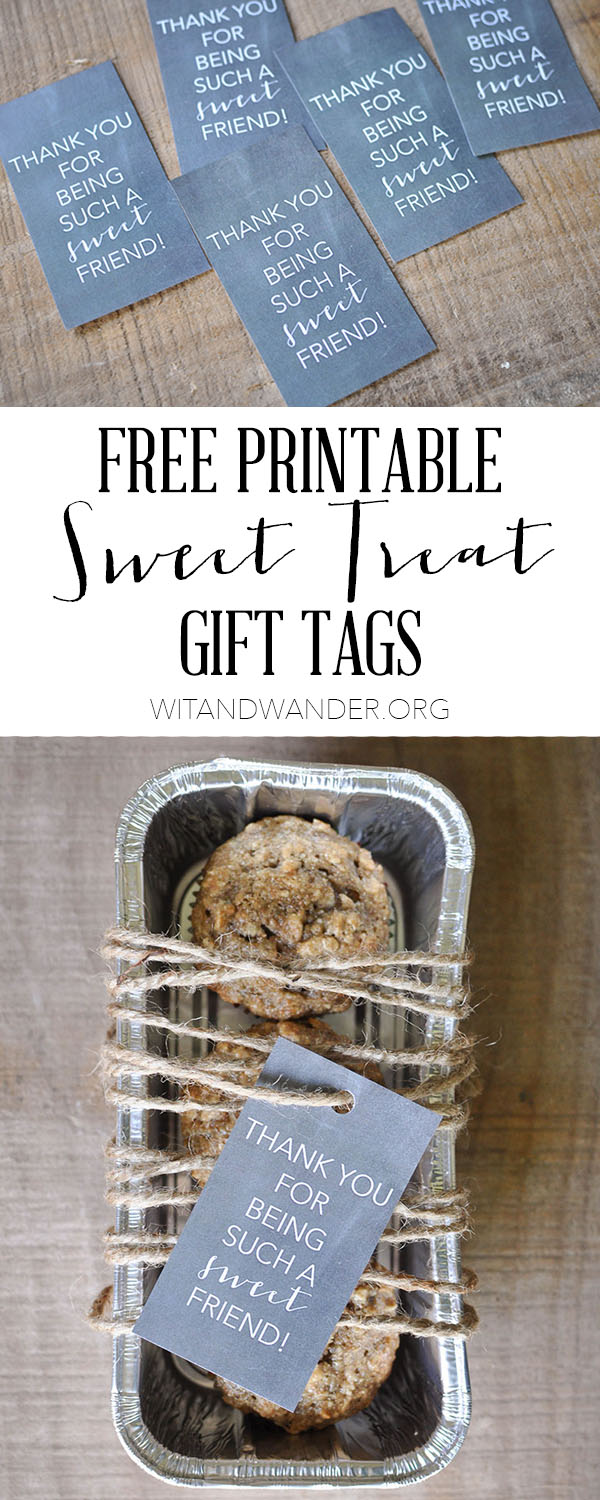 Even though it's still in the upper 90's here in Dallas, I think I finally felt a slight breeze! Naturally, I immediately started dreaming of apple cider, crochet needles, and the smell of baked goods. Fall might just be my favorite season (and not just because all my favorite clothes are crew neck sweatshirts!) – I feel like autumn brings people together. In the fall, people gather around a warm bonfire or a great football game. Fall brings a sense of togetherness that warms my soul.
Fall is also the time when people get really busy – between school, sports, and the impending holiday season, it can be easy to rush through this fabulous season. We are trying really hard to be intentional with our time so that we don't get overwhelmed. One decision we have made as a family is to focus on noticing other people. Instead of being so focused on ourselves, we want to really see the people we interact with everyday.
One of my favorite way to show someone we are thinking about them is by giving them baked goods. It's a small gesture that I hope might communicate what we are unable to say with just words. Today I would love to share a Free Printable to make your gesture a little sweeter. These DIY Chalkboard Sweet Treat Gift Tags add a perfect touch to any baked good delivery!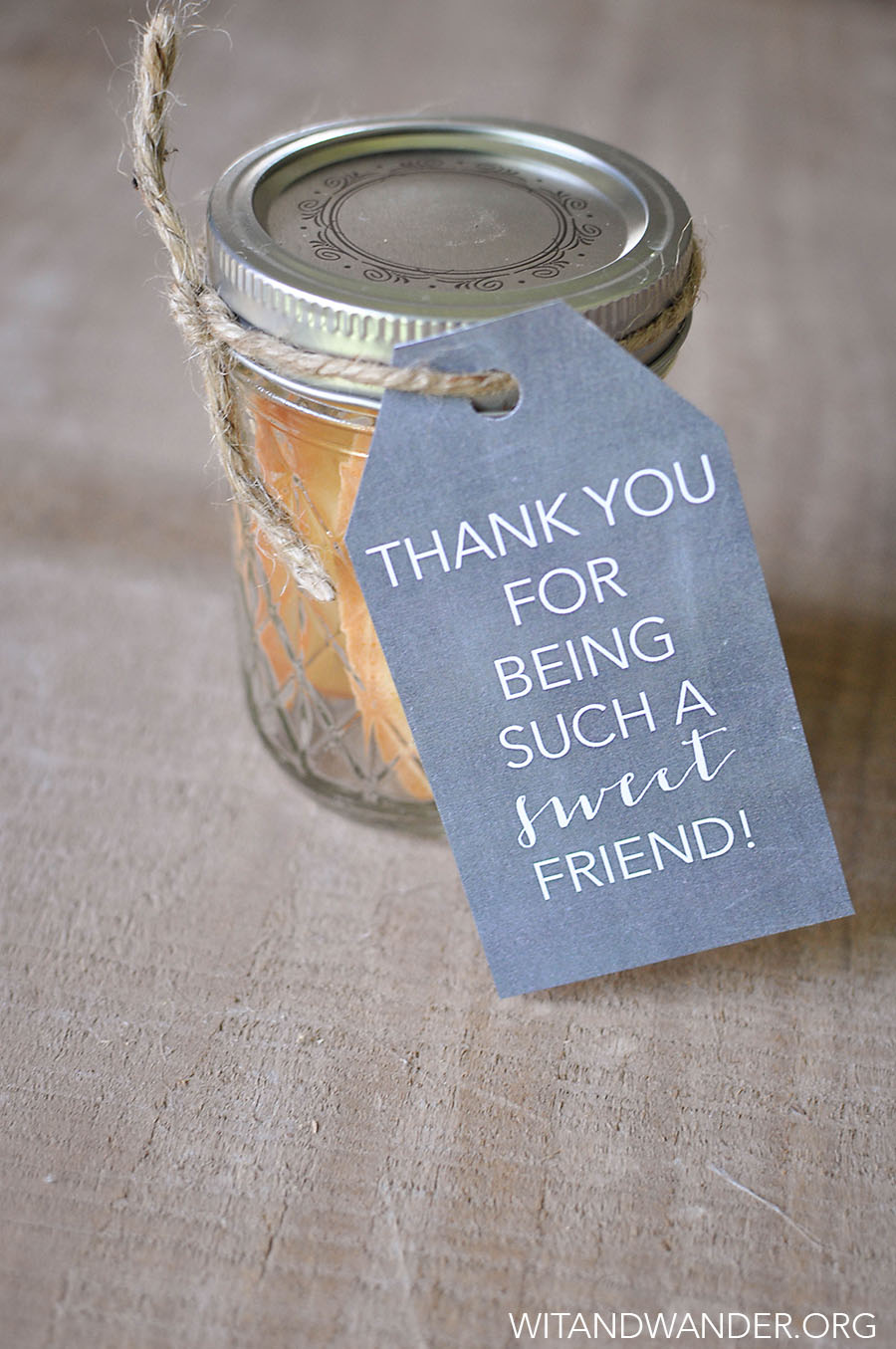 Click Here to Download the Free Printable Gift Tags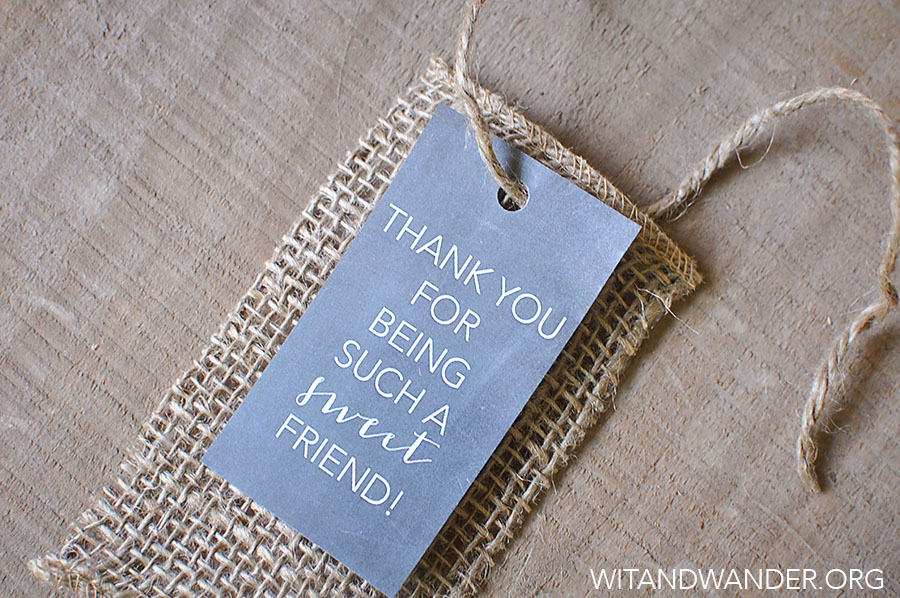 They are so simple to use – just print on white card stock and cut! I combined a few of my tags with burlap and twine for a rustic charm. (PS. Here is the recipe for these amazing Banana Oat Muffins!)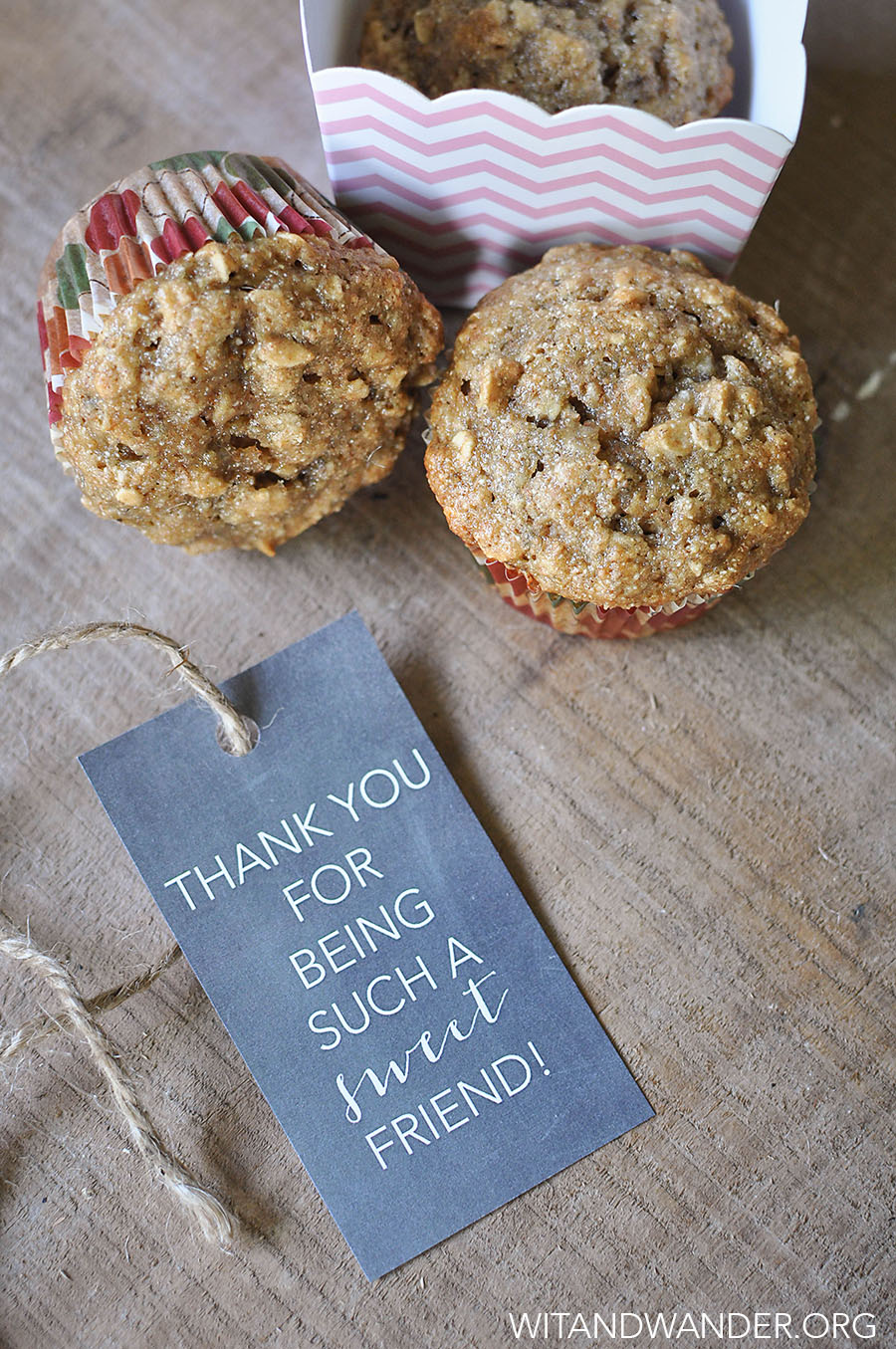 What is your favorite way to share a little bit of joy with your friends and neighbors in the fall? Share in the comments below!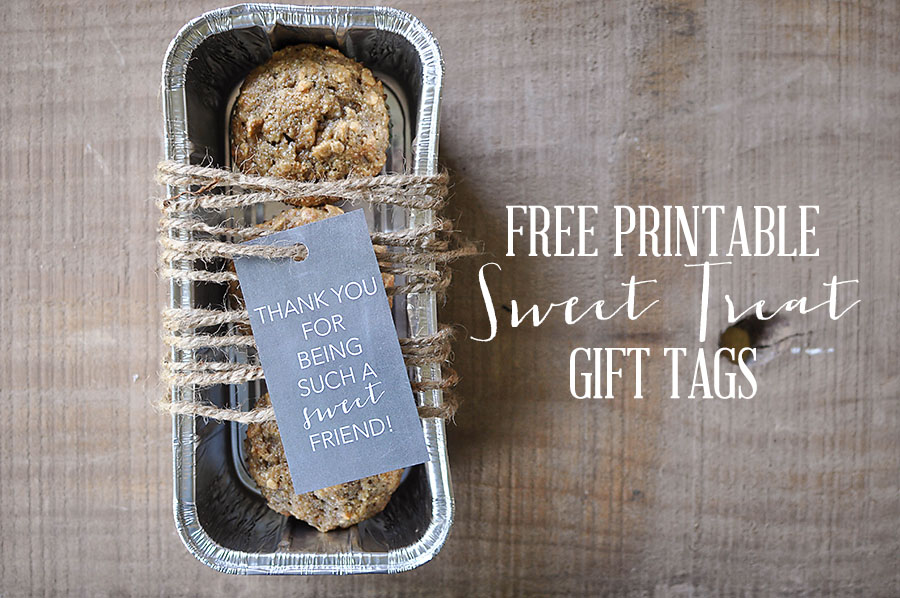 This post was originally shared July 6, 2015 on By Dawn Nicole.
—
Want more Free Printables and creative ideas for families? Join our mailing list to receive emails with freebies, projects, and decor ideas to help you live a creative and joy-filled life. You can also follow us on Facebook, Instagram and Pinterest and see more printables on Etsy.
Subscribe for a Free Print
Receive an exclusive print just for our subscribers and get updates when I add new free printables!