Classic Homemade Soft Pretzels – A complete guide to making homemade slightly sweet golden soft pretzel with yeast.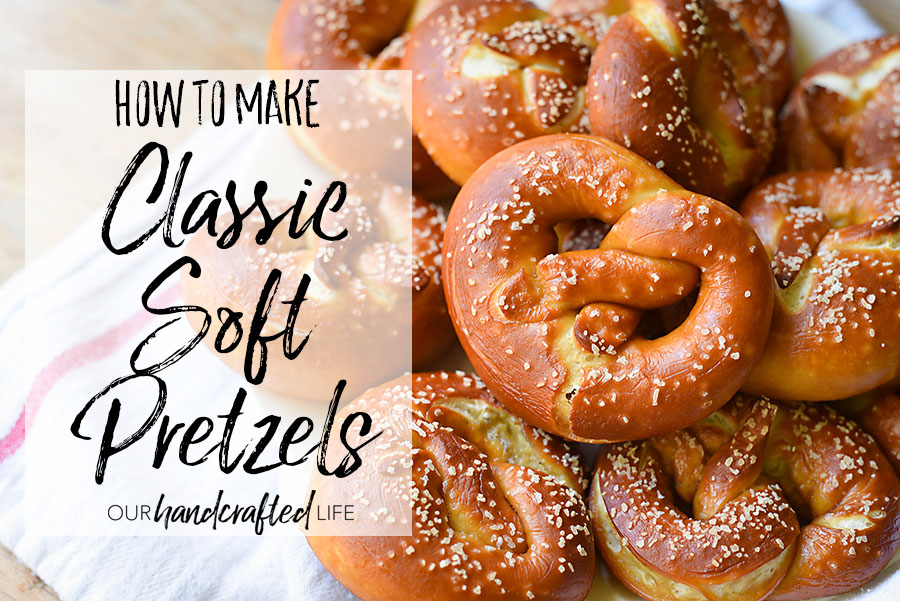 The best smell in the world might be fresh baked bread coming out of the oven. Even as I write this, I can imagine the sweet scent lingering in the air. There's just something about it that makes any house smell like home.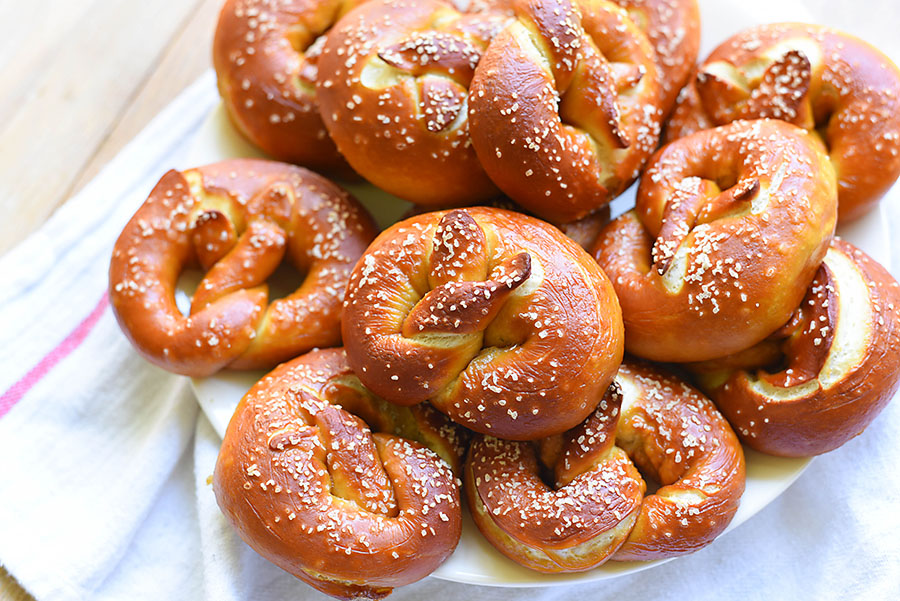 Well, one of my favorite breads to make is pretzel bread, so today we are making classic homemade soft pretzels. Their crispy outside and soft, chewy inside come out perfect every time. Classic, authentic pretzels aren't the easiest to make, but they are totally worth the effort. Once you have made a few batches, they will be second nature.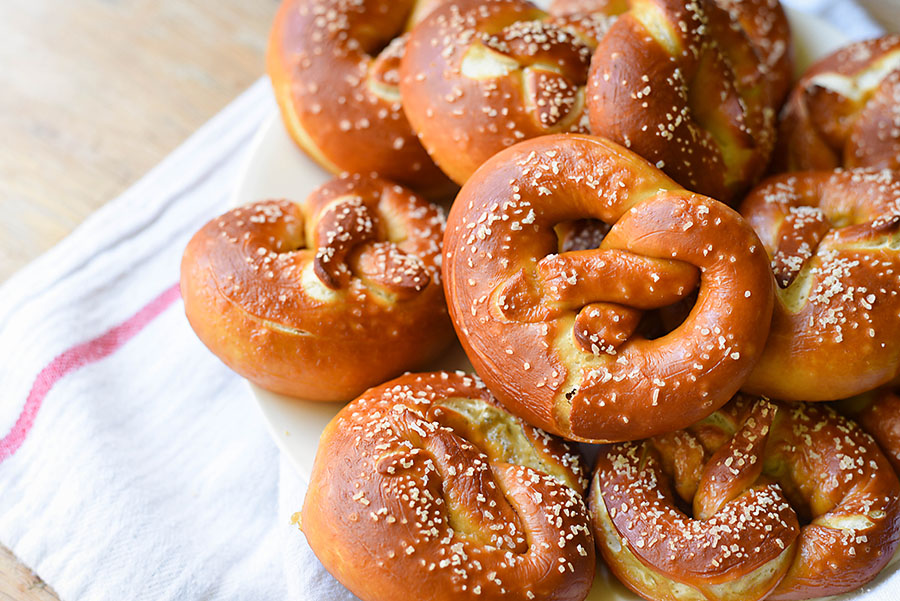 Classic Homemade Soft Pretzels
Here's What You'll Need
½ packet yeast
1 cup water
4 cup unbleached all-purpose flour
1 tsp. salt
½ tsp. sugar
1 tbsp. butter, room temp.
½ cup milk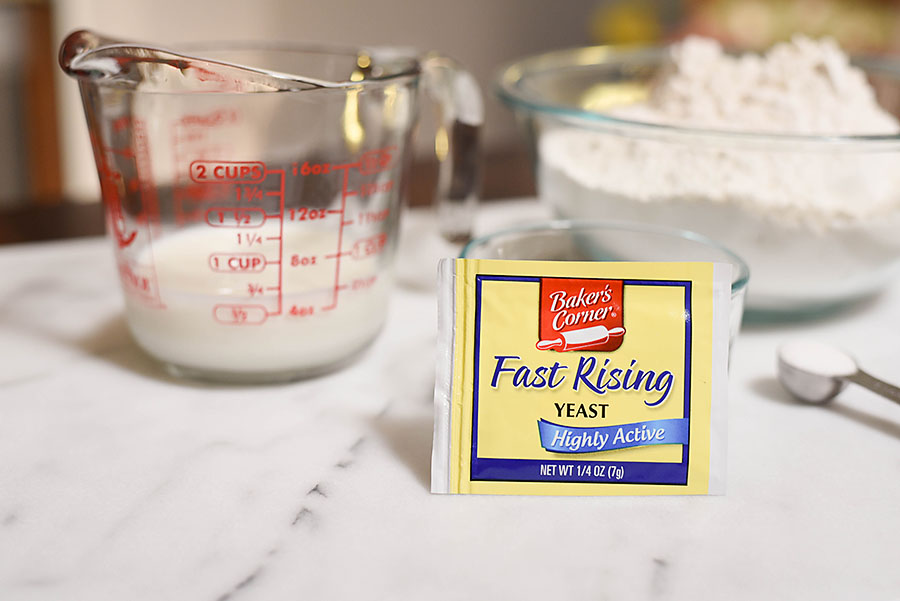 You will find most of the ingredients in your pantry with one exception – the secret for the golden brown crust. The secret to the gorgeous color you find in pretzel stores and bakeries is food grade lye. It's a caustic ingredient, so you'll want to use rubber gloves and you might have to purchase it online. If you don't want to take those steps, you can substitute the food grade lye for baking soda and boiling water, but it won't be quite the same.
To Make the Soft Pretzels:
Pour the packet of yeast into warm (but not hot) water, allow the yeast to foam in the water for a few minutes while you make the rest of the dough. Combine the rest of the ingredients then add the yeast mixture. Knead the bread in a stand mixer with a dough hook for about 10-15 minutes until it's smooth and firm. Let the dough rise for 15 minutes.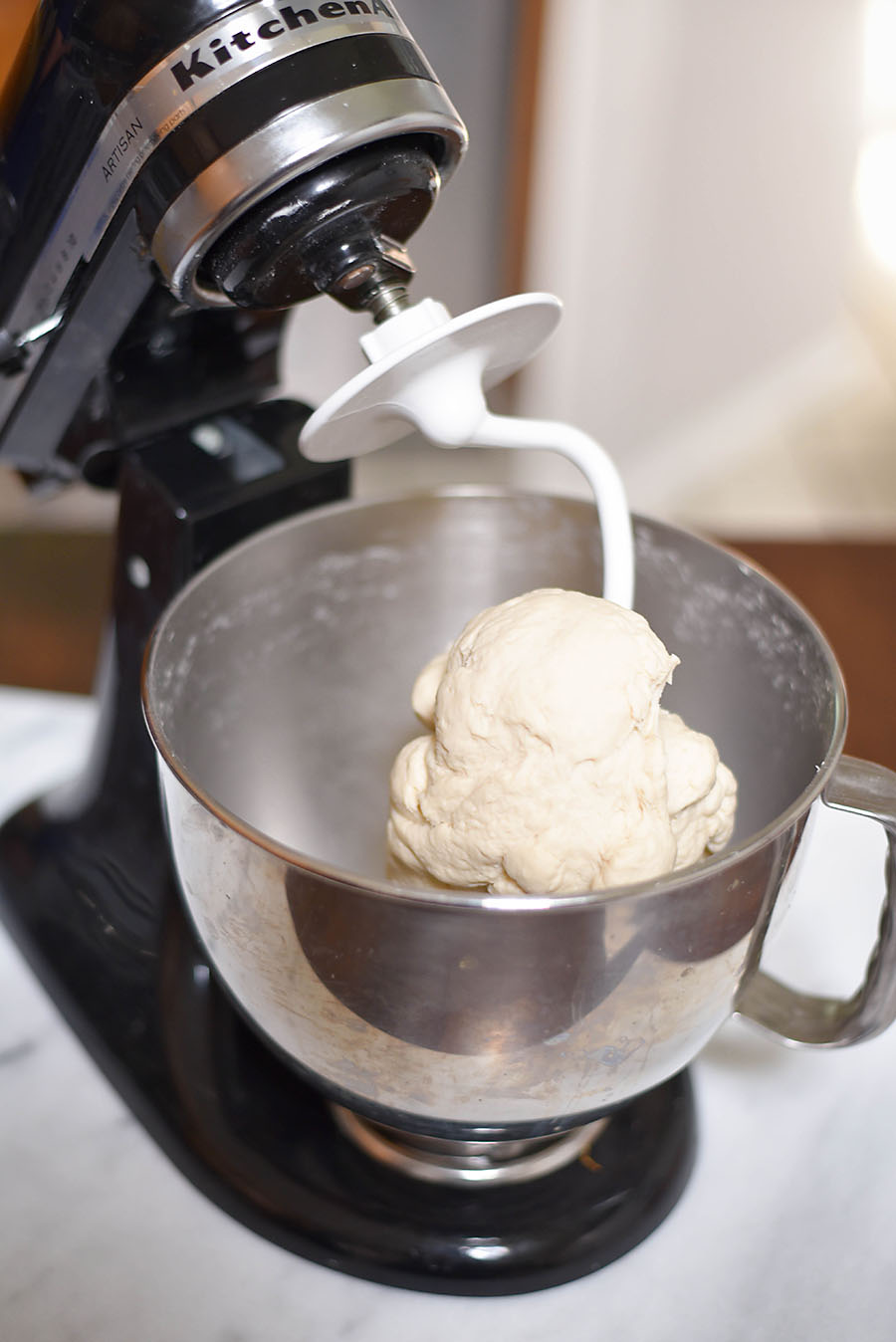 Separate the dough into 15 pieces and roll them into little oblong balls.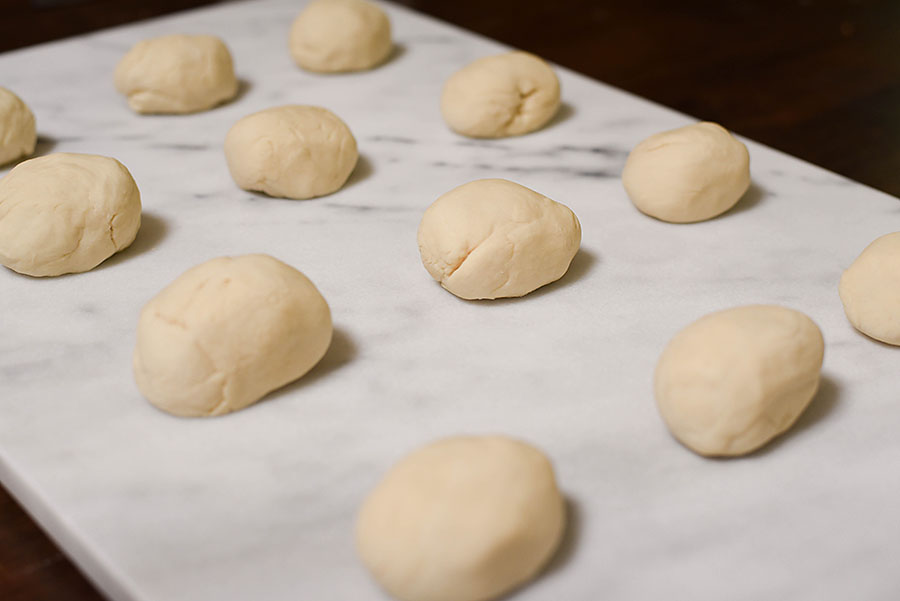 Cover these little soldiers with a damp towel and let them rise 15 minutes.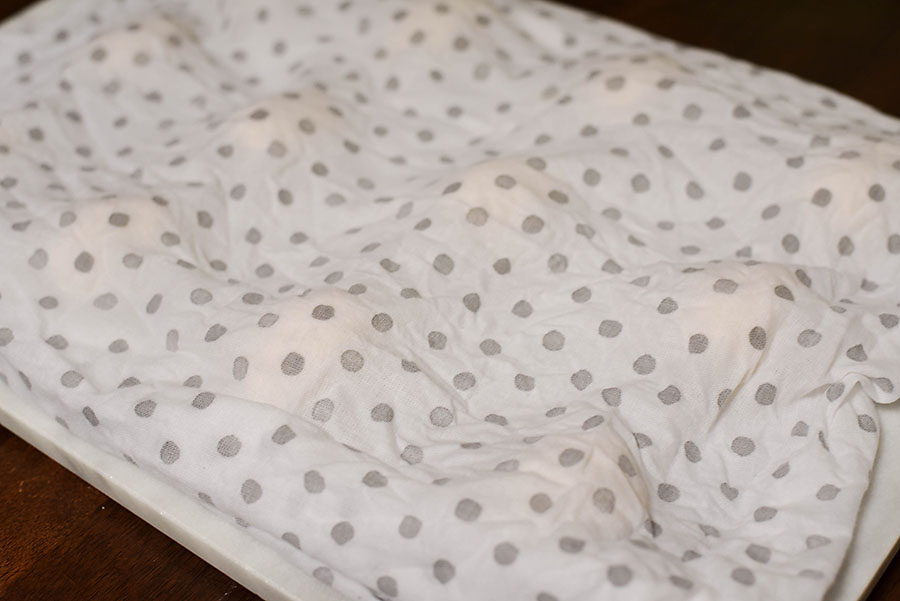 Roll out the dough balls to about a foot long with the center thicker than the ends.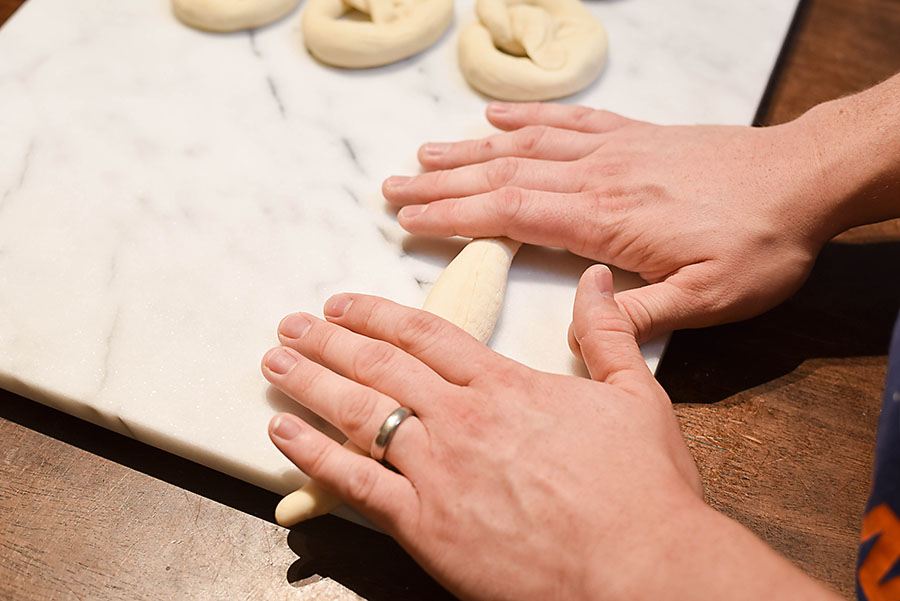 Then twist the ends of the pretzel, fold them over, and press them securely into the thicker center in the classic pretzel shape. Stick the pretzels in the fridge for about 2 hours (or overnight).
As I mentioned earlier, there is a special ingredient to give the pretzels a rich color and flavor – food grade lye (sodium hydroxide). You can find food grade lye at a speciality soap-making supplies store (make sure it is food grade). It can burn your skin, but if you use rubber gloves and handle with care, it certainly won't be more dangerous than a hot stove or oven.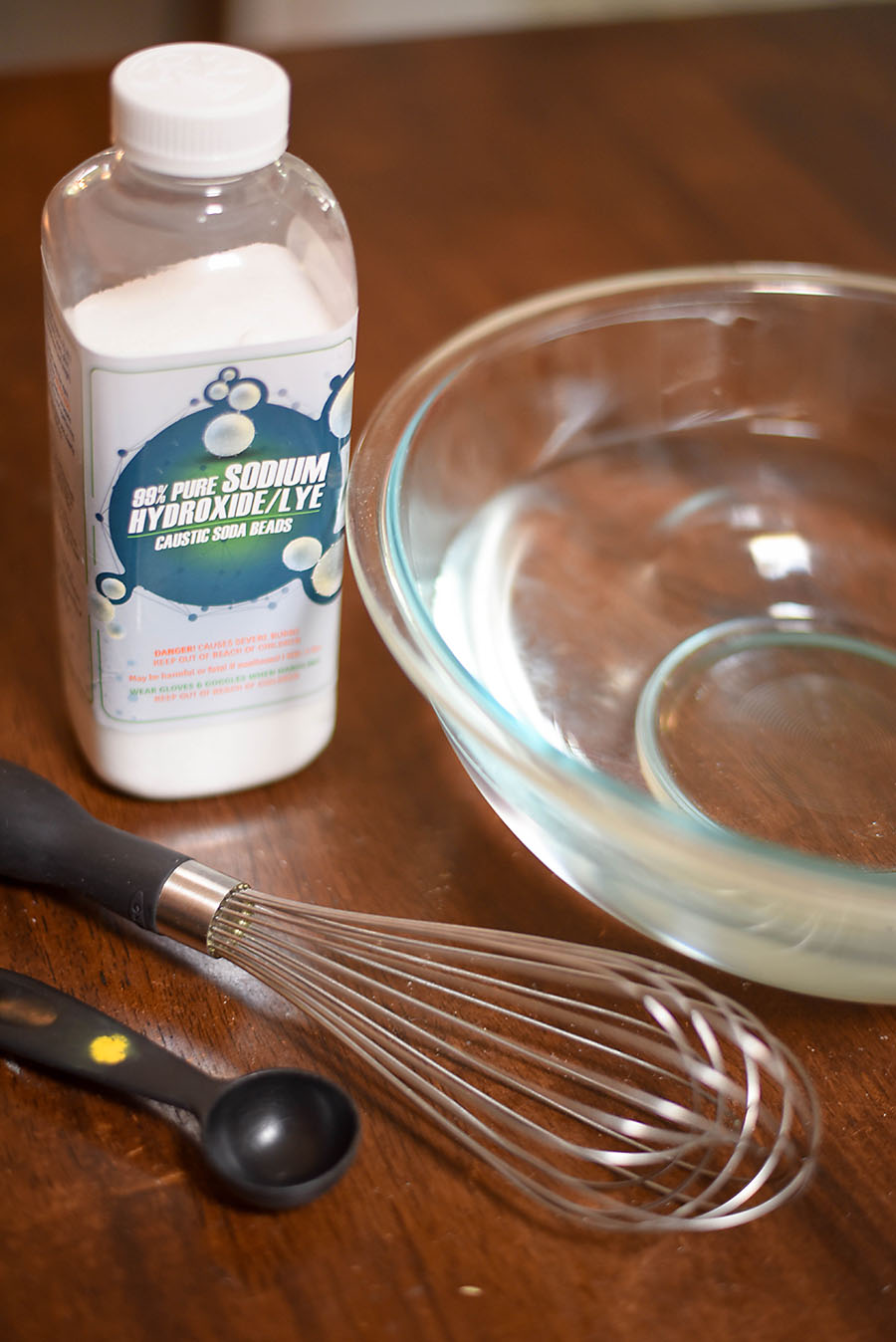 Heat the oven to 450 degrees. Add 2 Tablespoons of lye to about 2 quarts of water (always add the lye to the water, not the other way around) in a wide bowl and stir until the lye is dissolved. Add the pretzels and allow them to sit in the solution for about a minute. Their color will change slightly.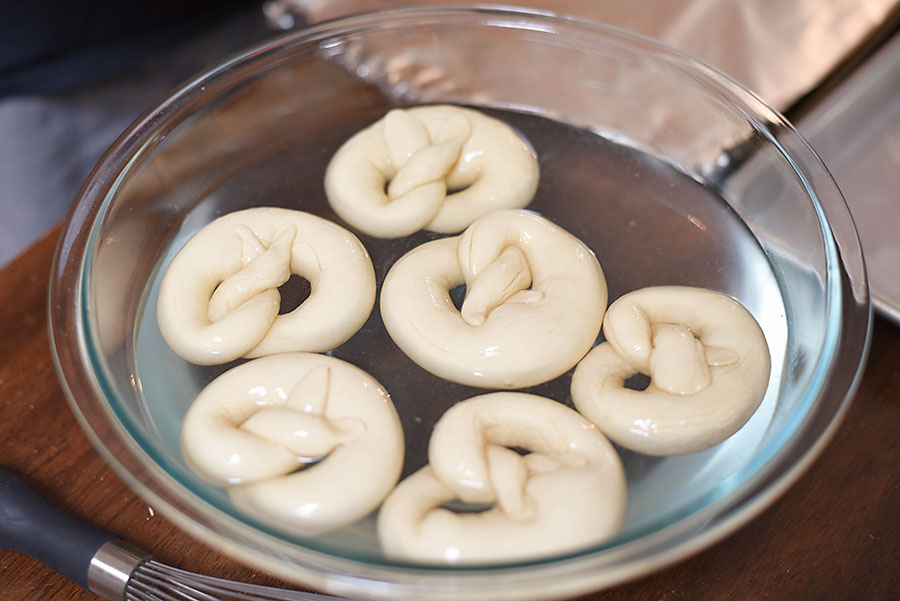 Take them out of the solution with gloved hands or tongs and place them on a baking sheet. Sprinkle them with salt.
Bake in the oven for 12-15 minutes, or until they are golden brown. When they come out of the oven, it's as close to magic as I'll ever get this side of Hogwarts.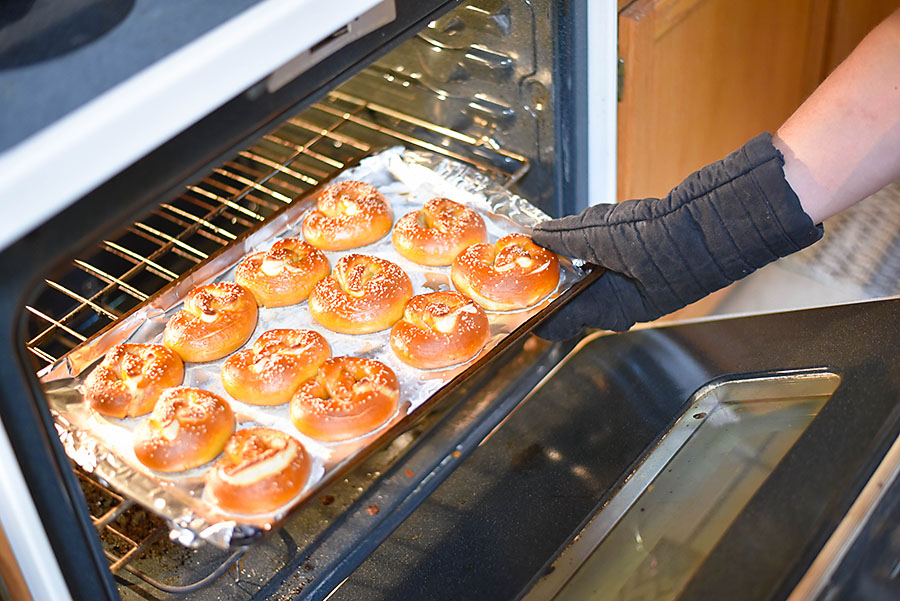 I mean…the color, the salt, the scent…it's just too much!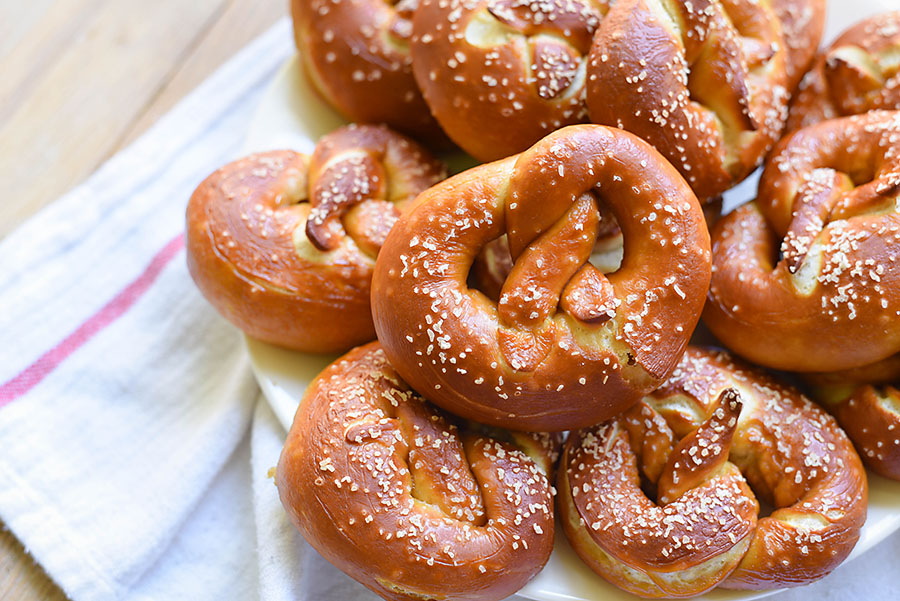 Try to let them cool slightly before devouring them, but I won't judge you if you burn your mouth a little because you had to try one right out of the oven (I've certainly never done that…).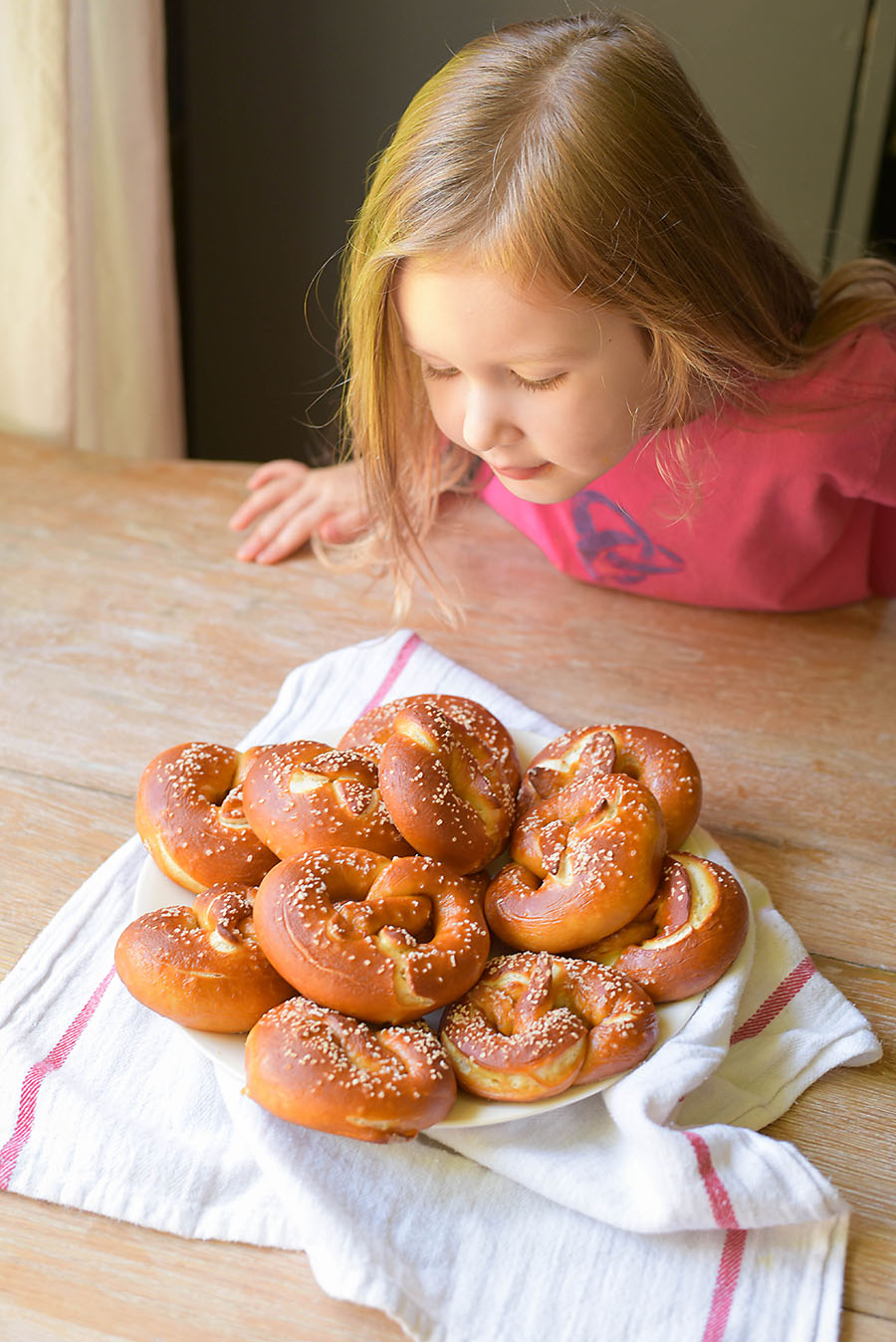 Perfectly crispy, bronze, and chewy. They are perfect.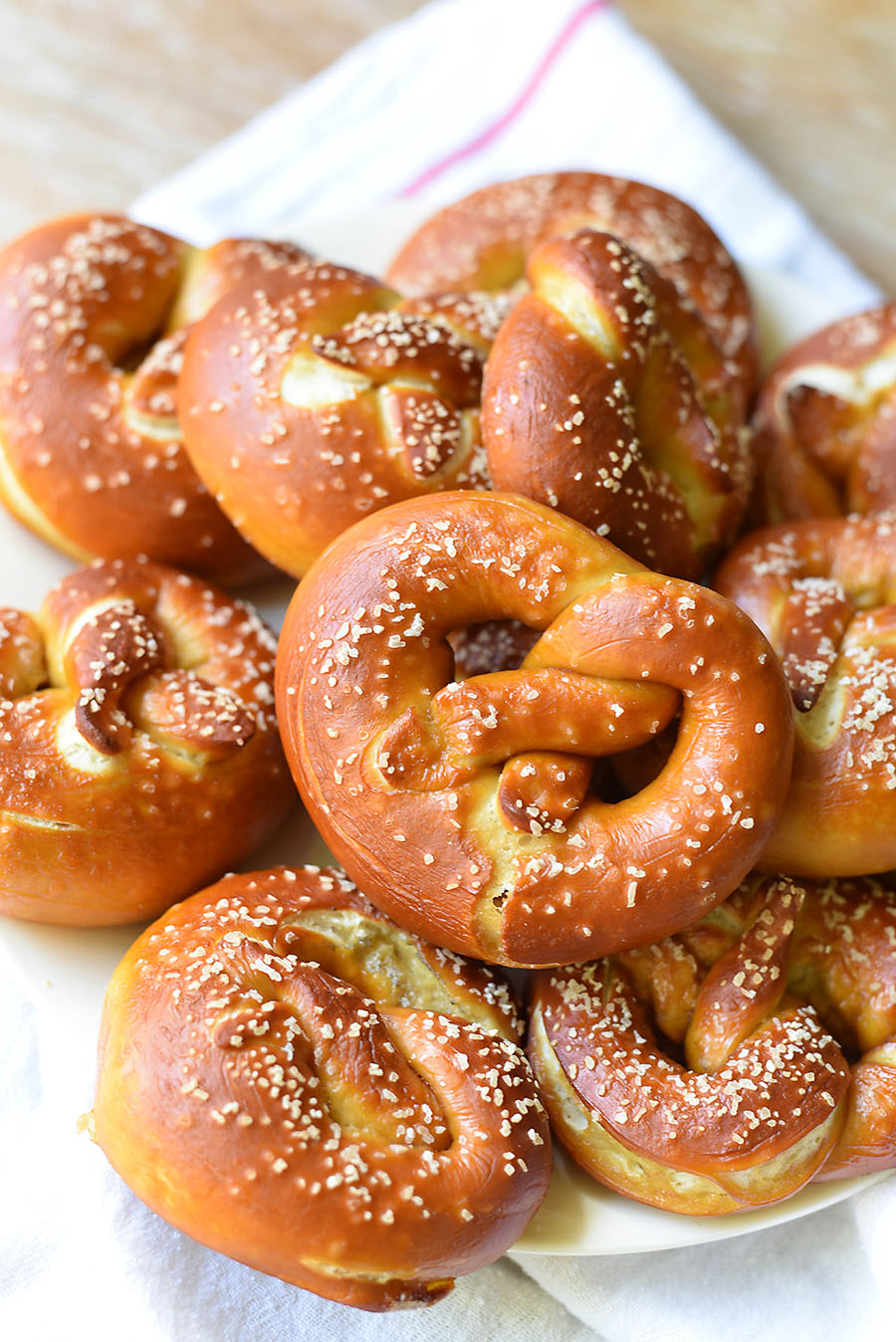 Of course, these pretzels are perfect for a game day or party appetizer, but my favorite time to indulge in this savory snack is over a good board game with friends. I love that you can make them ahead of time, stick them in the fridge to rise, then just bake for 10 minutes for fresh from the oven homemade soft pretzels.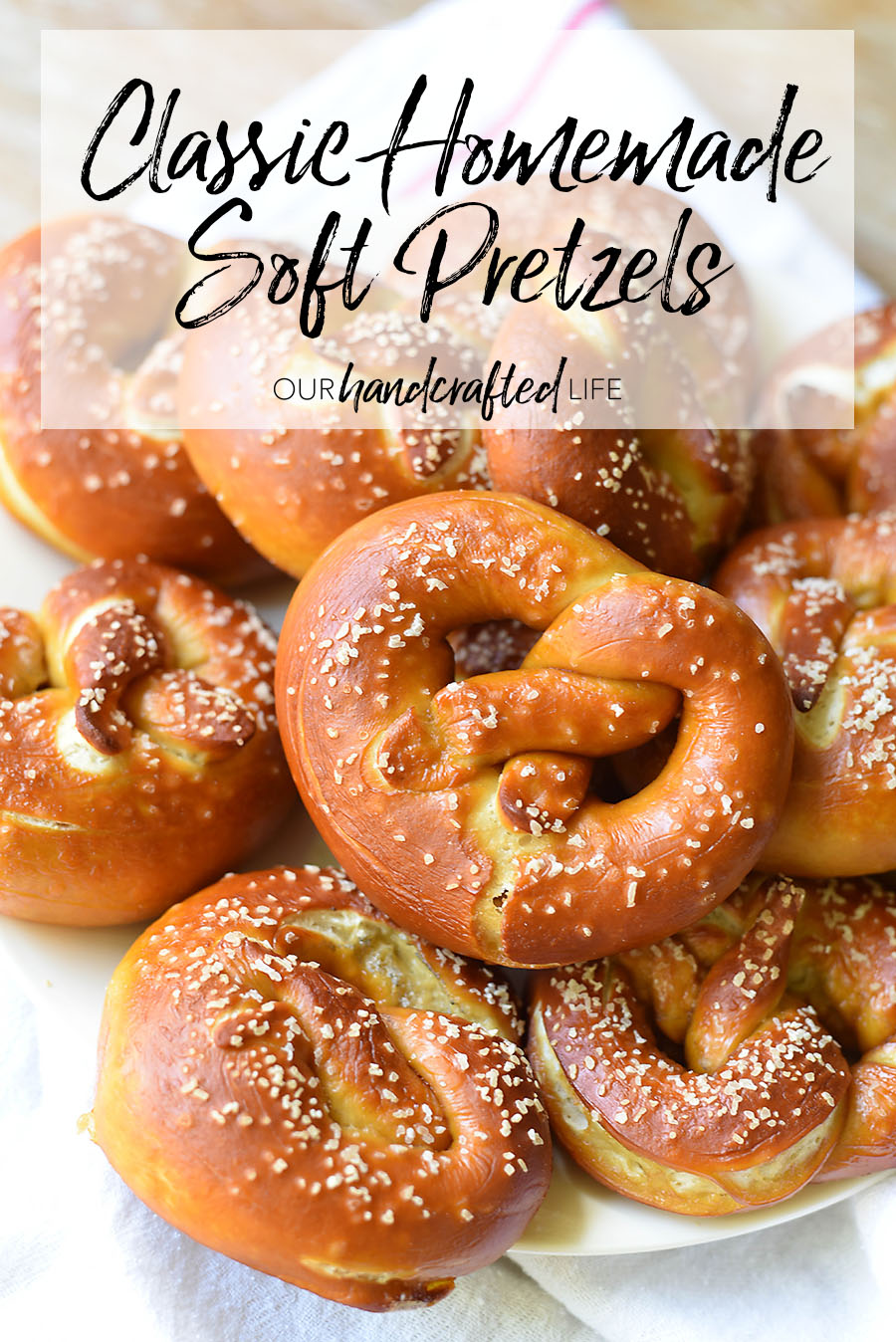 Life just doesn't get any better.
SaveSave
SaveSave
SaveSave