The Best Gift Ideas for Creative People. This ultimate gift guide is packed full of over 25 fabulous gift ideas for every creative person.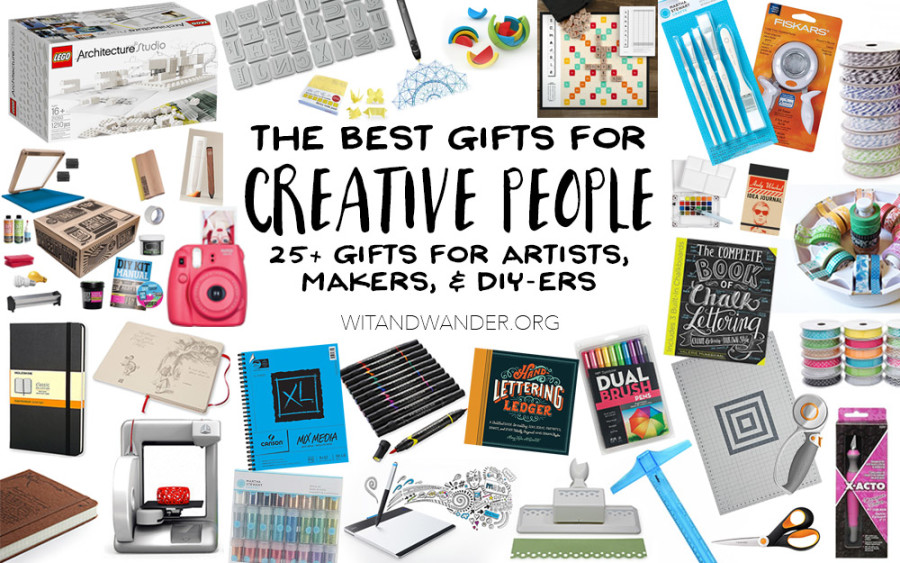 Over 25 fabulous gift ideas for people who love to be creative! This post may contain affiliate links, which means if you purchase from one of these links your cost is the same but it helps support this site and the free content we share. See our full disclosures here.
Click here to pin this gift guide!
Gifts For Artists & Designers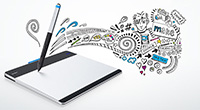 Wacom Intuous Pen & Tablet – For artists who want to make digital art with traditional materials, the Wacom Pen and Tablet act like a digital drawing pad that connects directly to a computer.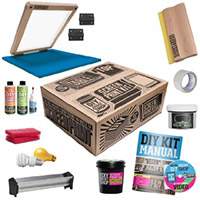 DIY Print Shop – This kit includes everything you need to make screen printed T-Shirts. This would definitely be a unique way to bring designs to life.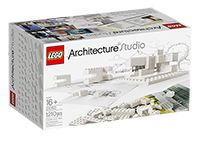 Building Set – Building sets like Lego Architecture or an Erector Set will challenge artists to be creative in a completely different way and it might inspire them to find new ways to create. It might not seem like building sets belong on a gift list for creatives, but here's a video of how a Disney Imagineer designed the Walt Disney World attraction Soarin' with an erector set.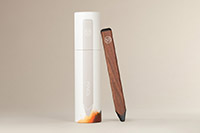 Pencil by FiftyThree – FiftyThree has been leading the technology world in bring beautiful designs into a digital format. Artists who use a tablet will love the free Paper app and this stylus is a perfect companion. With a tip designed to create different brush strokes and an eraser, the whole user experience feels effortless. Recently, Apple responded with their Apple Pencil, but with a (much) higher price and limited improvements, the Pencil by FiftyThree still wins in my book.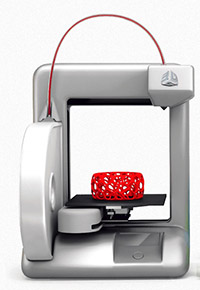 Cube 3D Printer – If the artist or designer in your life truly as everything, then it might be time to look at this incredible Cube 3D Printer. It is unlike anything you've seen before and would definitely be a unique gift.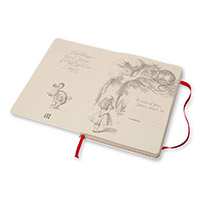 Moleskin – Moleskin is the leader in well-designed notebooks. With the classic design and smart features like an elastic closure and back pocket, it's no wonder these notebooks are so popular with creatives. Of course, you can't go wrong with the classic Moleskin, but you can also find limited edition notebooks around popular themes like The Hobbit, Alice in Wonderland, Mickey Mouse, and (my favorite) Star Wars.
Gifts for Every Creator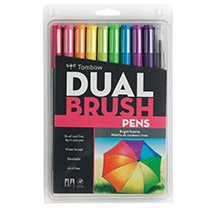 Brush Markers – When schools aren't even going to teach children cursive any more, hand lettering is certainly going to become a lost art. I think that's part of what makes brush lettering so appealing. A set of Brush Markers like Tombow Dual Brush Pens (or in Bright Colors) or Prismacolor Brush Markers will be a hit with any budding creative.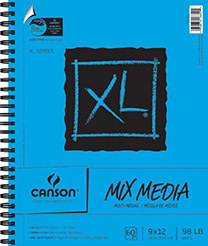 Sketchbook – Every creative needs a sketchbook and the Canson Mix Media Paper Pad is my favorite.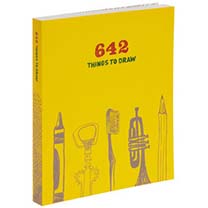 642 Things To Draw – I love being challenged. This fun journal provides 642 prompts to practice drawing, get inspired, and think outside the box.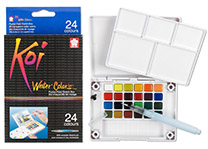 Watercolors – If the last time hey played with watercolors was with a Crayola set in third grade, it's time to look again. This set of Koi Assorted Watercolors is perfect for a beginner and includes a brush to get started.
The Complete Book of Chalk Lettering – The art of chalk lettering is growing more than ever and this book is the perfect place to start. It even includes three chalkboard pages to practice designs.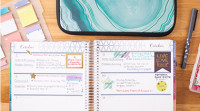 Planner – Planners allow creative minds to focus and find time to do what they love. The Erin Condren Life Planner is by far the most popular planner on the market and my favorite. It is so versatile and comprehensive. Another great option is the Passion Planner, which I fell in love when I saw a video from their Kickstarter campaign. Now they offer free weekly calendar printables on their website and their full 2016 planner is available for pre-order.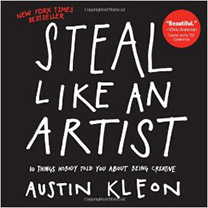 Steal Like an Artist: 10 Things Nobody Told You About Being Creative – This book will give creative the freedom to begin creating. There's no reason to wait…sometimes creatives just need to be told that it's ok to start exactly where they are.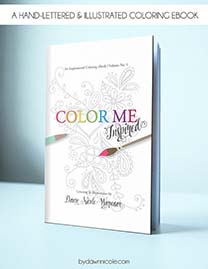 Grown Up Coloring Book – Coloring books aren't just for kids – adults around the world are coming back to coloring as a therapeutic way to express their creativity. Publishers are certainly responding and there are dozens of grown up coloring books on the market. Here are a few of my favorites: Color Me Inspired, Today is Going to Be a Great Day, (and for my fellow geeks) Harry Potter Coloring Book and Doctor Who Coloring Book.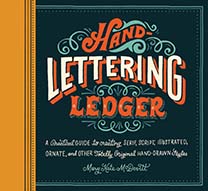 Hand-Lettering Ledger – When I first tried my hand at hand-lettering, this was one of the first books I used. It goes over the basics then has lots of practice space to develop and refine your hand-lettering style.
Stocking Stuffer Gifts for Creatives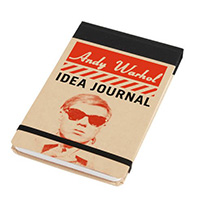 Andy Warhol Idea Journal – If you are looking for a gift that is just plain fun, this journal will certainly fit the bill. Full of Warhol's pop art, it might inspire your favorite artist t make a masterpiece of their own (or it might just give their co-workers a chuckle!).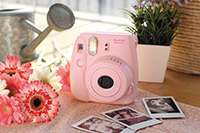 Fujifilm Instax Mini 8 – This fun little camera is reminiscent of the Polaroids of days past and I can't think of any creative I know that wouldn't love a Polaroid! They are vintage, lovely, and perfect for all kinds of artistic projects. (PS. Don't forget the film!)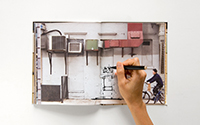 Walls Notebook – This quirky notebook will unleash a creative person's inner graffiti artist without the risk of jail time. The urban walls provide a unique way for artists to take notes, doodle, and try their hand at defacing public property!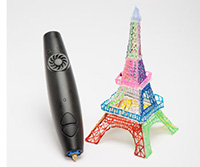 3Doodler – I don't know how practical this tool would be, but a printing pen that makes 3D drawings sure sounds like a lot of fun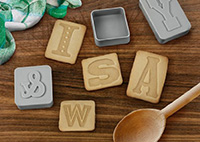 Letterpress Cookie Cutters – Typography and sweets…is there any better combination?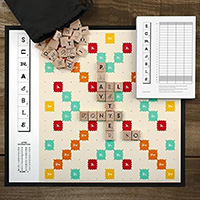 Scrabble Typography Edition – Whether your friend is a writer, designer, or artist, everyone can appreciate this well-designed remake of the classic Scrabble board game.
Desk Toys – Sometimes creative people have desk jobs…to make their cubicle drive them a little less crazy, why not buy them a create desk toy like the Oblo Spheres 3D Puzzle Ball, Origami Sticky Notes, or an X-Ball?
If you love these gift ideas for creative artists, makers, and DIY-ers, would you share it with your friends and family? Also, share your favorite gift ideas that I missed in the comments below!
—
Like what you see on our blog? Join our mailing list to receive emails with freebies, projects, coupons and decor ideas to help you live a creative and joy-filled life. You can also follow us on Facebook, Twitter and Pinterest.