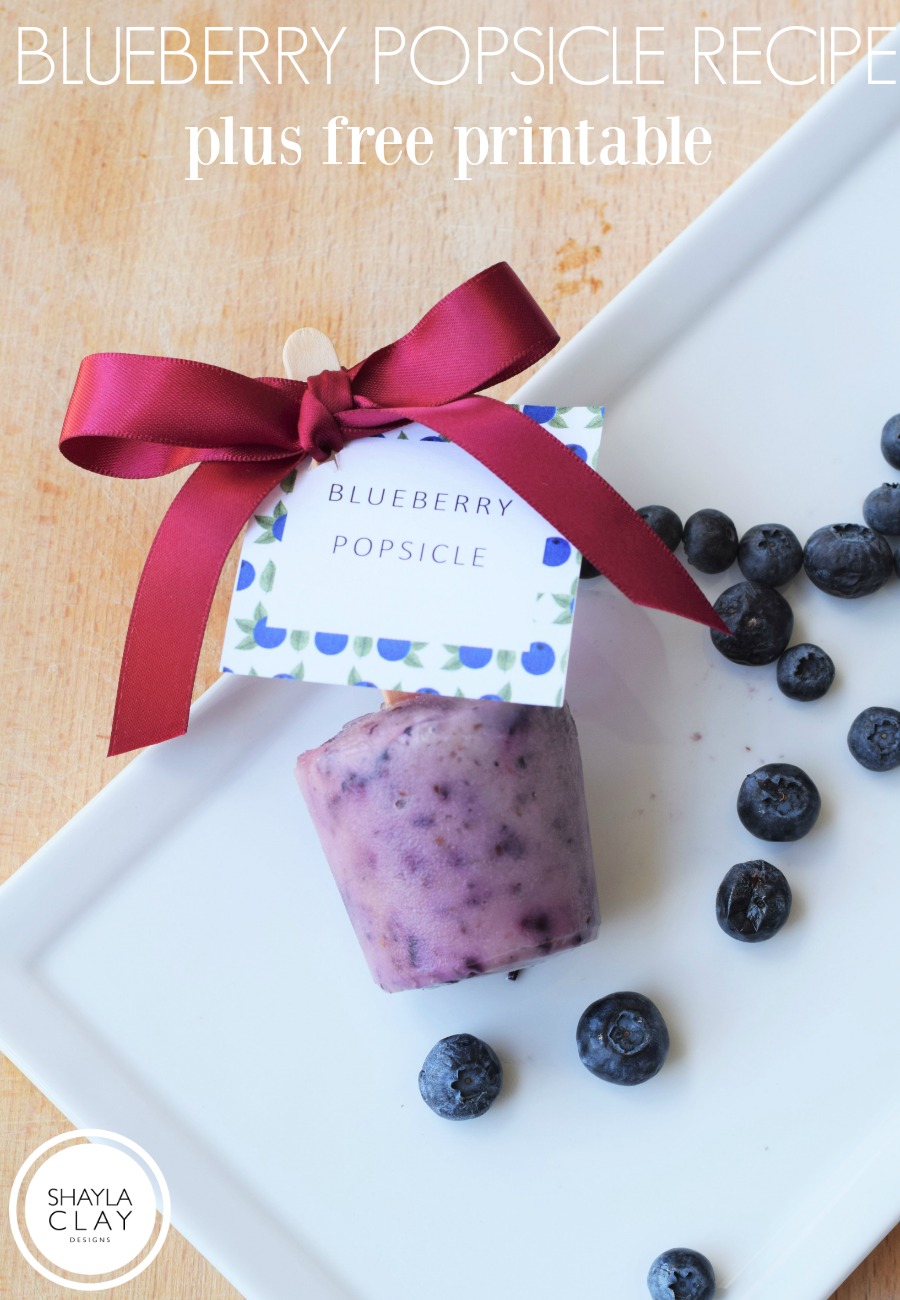 Looking for a blueberry popsicle recipe this September? This time of year is best for blueberries, considering that September is also National Blueberry Popsicle month! Around this time I use to love to read "Blueberries for Sal" to my first graders. It's a great story about a young girl who goes blueberry picking with her mother, but ends up getting sidetracked with eating the blueberries, and finds a new friend, along the way. It's a great read!
Here is what you'll need for your popsicles.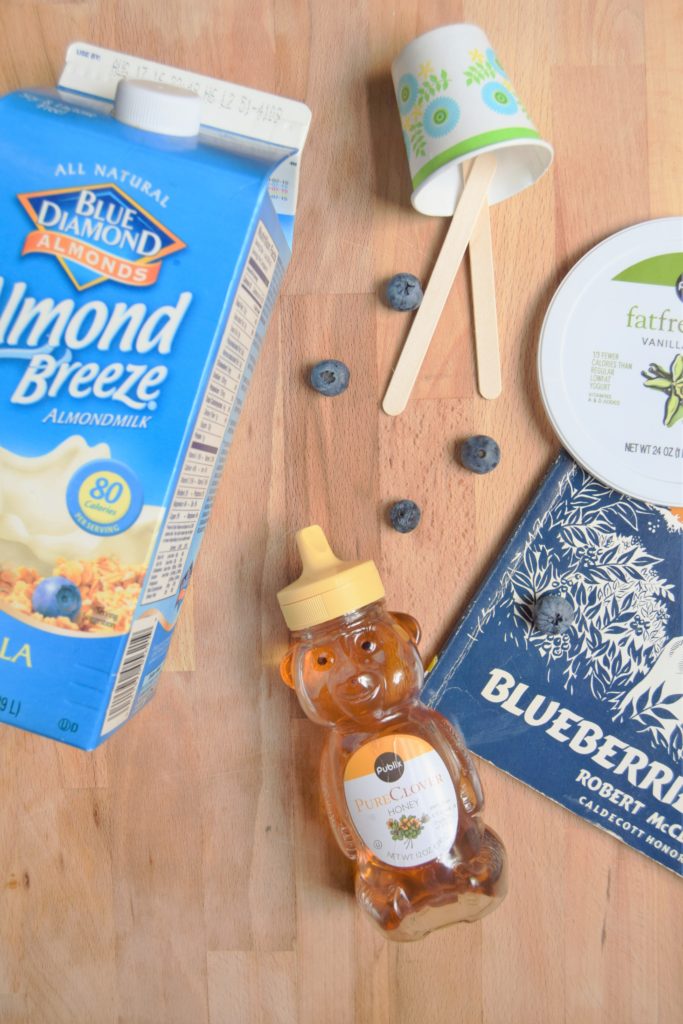 1 pint of fresh blueberries
1 cup of vanilla yogurt
1 cup of almond milk
honey to taste
To help get your children involved, pre-measure all the ingredients, and allow them to pour them into the blender. Next, blend all of the ingredients until smooth. It should look something like this: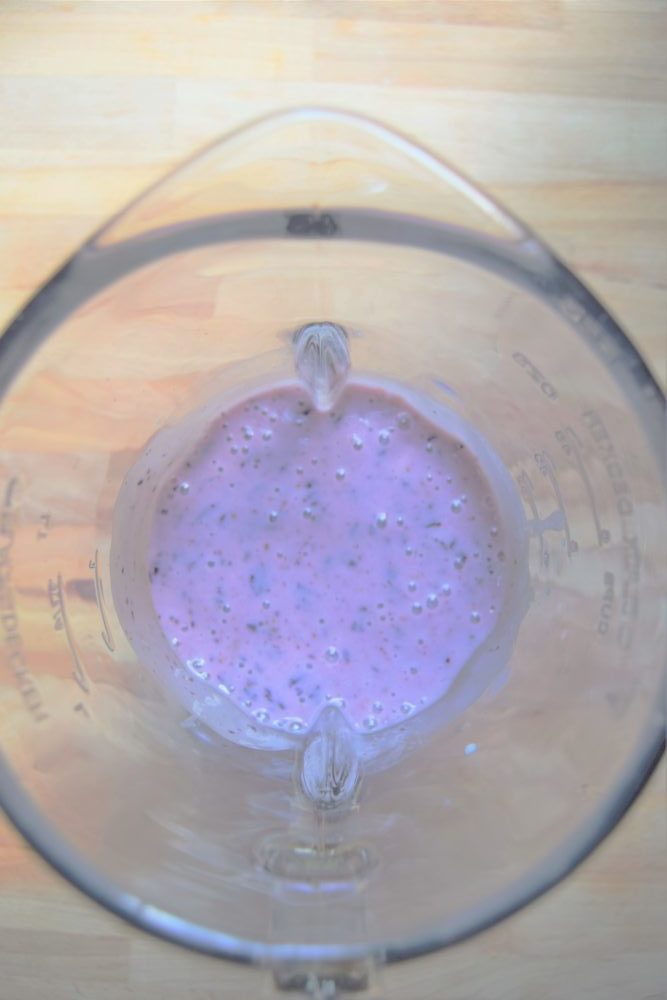 Place the mixture into popsicle molds to freeze. If you don't have molds, you can pour the mixture into small paper cups, like I did. Cover the tops of the cups with aluminum foil, then poke popsicle sticks in the center (the aluminum foil helps to keep the popsicle stick stay upright during the freezing process). Because of the thickness of the yogurt, these healthy blueberry pops do take about 2-3 hours to completely freeze.
Once frozen, take the pops out of the mold and enjoy! If you decided to use the paper cup route, remove the aluminum foil, and cut away the paper cups. Last, adorn them with a cute tag and enjoy the book "Blueberries for Sal" with your little one! They will love it!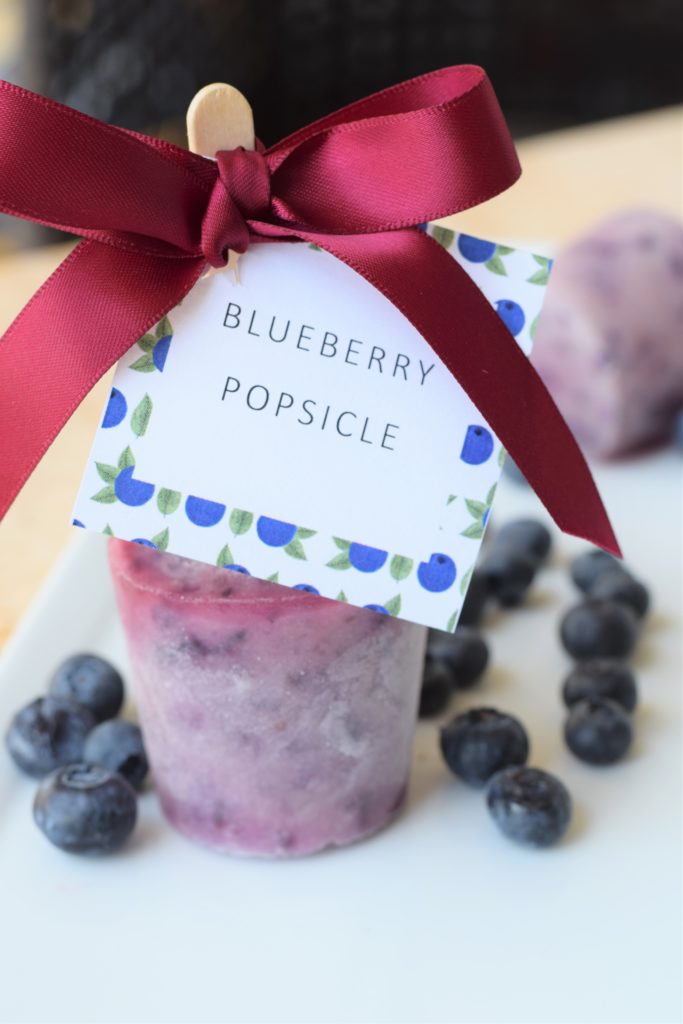 Click here for the link to the popsicle printable. In it, I included a card for the ingredients, as well as directions! I always find it best to print printables on white card stock for the sturdiness.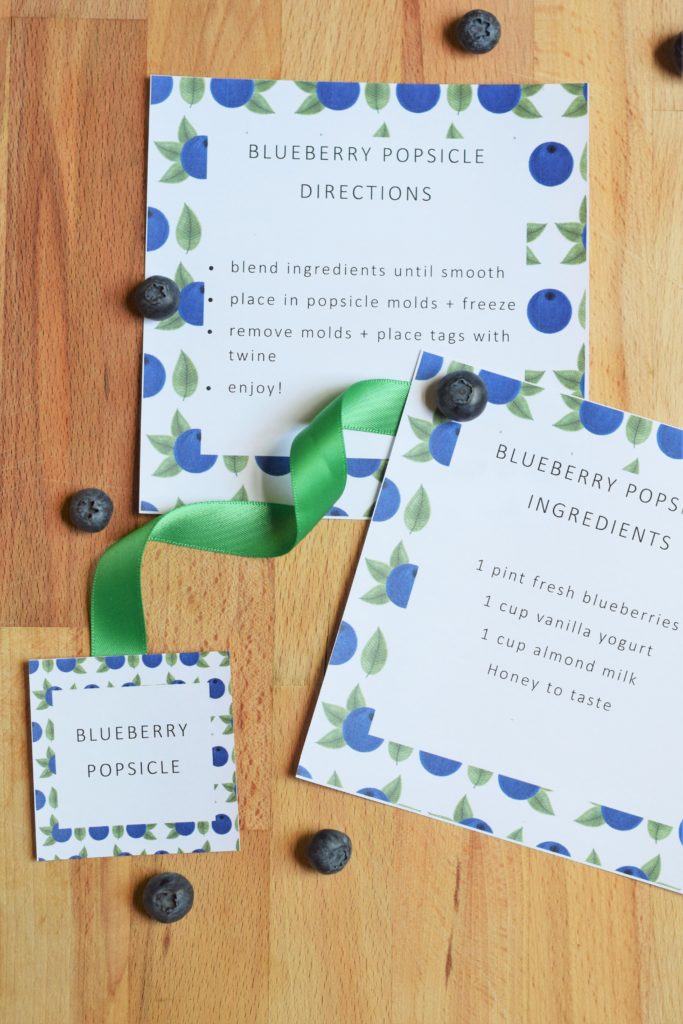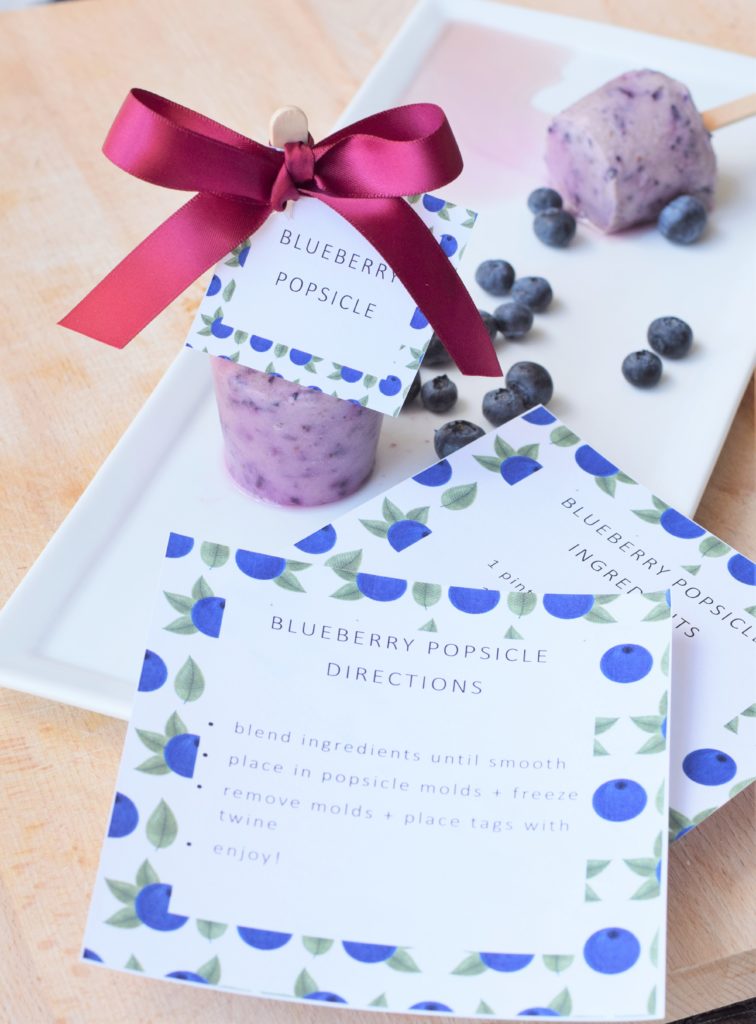 Looking for your own copy of the book "Blueberries for Sal?" Click here. Enjoy!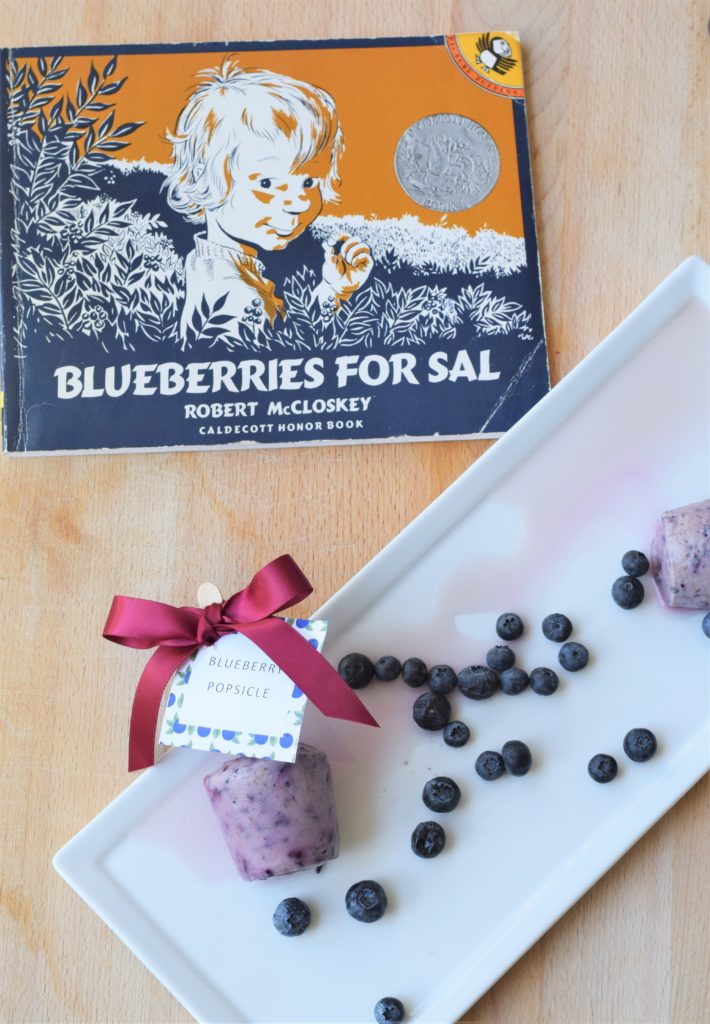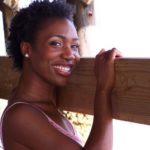 Shayla is the Creative Director and founder of Shayla Clay Designs. Shayla Clay Designs is an online party boutique catering to busy, modern parents, by providing them with themed party kits for their exceptional little ones. Her party kits have everything you need for a party of 12, and are beautifully crafted. Loved her freebie here? Join her party enthusiast network and receive free monthly party printables! You can also connect with her on Instagram and Facebook
Subscribe to the Newsletter for Free Updates
Subscribe to get DIY projects, recipes, and tips to live simply and create beautiful things delivered right to your inbox.