I may not be a blogging expert, but after working on Wit & Wander for more than two years I have a few tricks up my sleeves! I have a loyal audience and make a comfortable side income, all while being a stay at home mom to a crazy toddler with another one on the way. I will keep this page updated with my best Blogging Tips & Secrets as I learn and continue to grow as a blogger.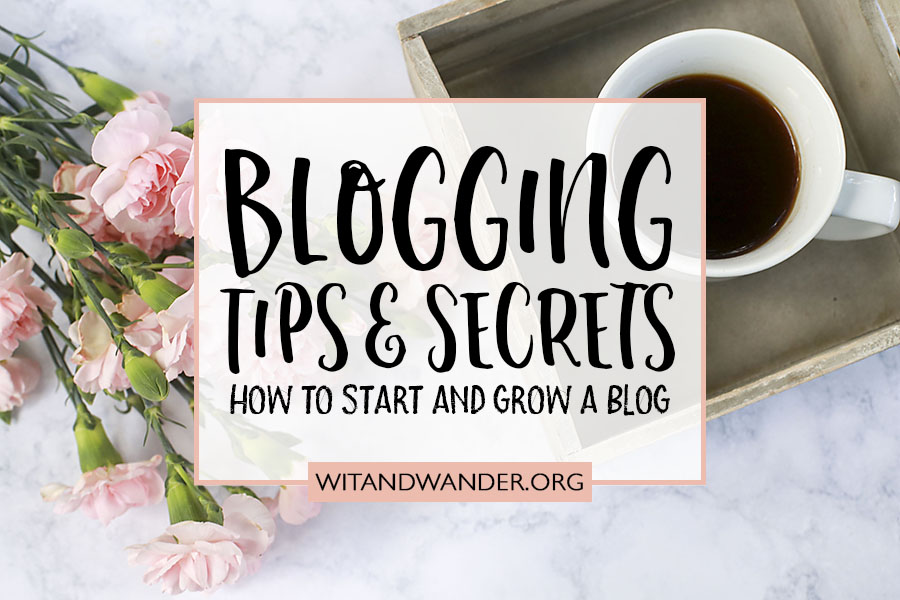 Note: I have included some affiliate links in this post, which means I will receive a small commission if you purchase through that link to help keep my freebies FREE! It doesn't change your price at all. I promise I am only sharing the resources I already use and love!
How I Started Blogging
After my daughter was born in February 2014, I quit my job to stay home with her. Honestly, I went stir crazy after about 6 months and decided I needed something think about that had nothing to do with changing dirty diapers and tummy time.
With a background in design and photography and some experience blogging for my small business, I decided to jump right in. I took a couple of months to define my focus, brainstorm, and do all the research I could. Then in August 2014, I opened my Etsy Shop and purchased my domain name.
I've always treated my blog as a potential source of income. While I don't yet make a full time salary (blogging is definitely not a get rich quick scheme!), I also don't put in full time hours. Like I said, I am a stay-at-home mom to a toddler, so I work about 15-20 hours each week in the morning and during nap times putting together all the blog posts, photography, and behind-the-scenes work.
Even without a full time schedule, my income has doubled over the past year as I have diversified my income streams and built up my body of content.
My Blogging Secrets
The best part about blogging is that it's not competitive – there's plenty of room for everyone! You don't have to fit into a cookie cutter mold to be a blogger. In fact – when you find your niche, it's likely not going to be exactly the same as anyone else because blogging is such an individual expression. So I don't feel like there is any reason to hide what I've learned! Here is everything I've found useful since I began blogging:
Blogging Platform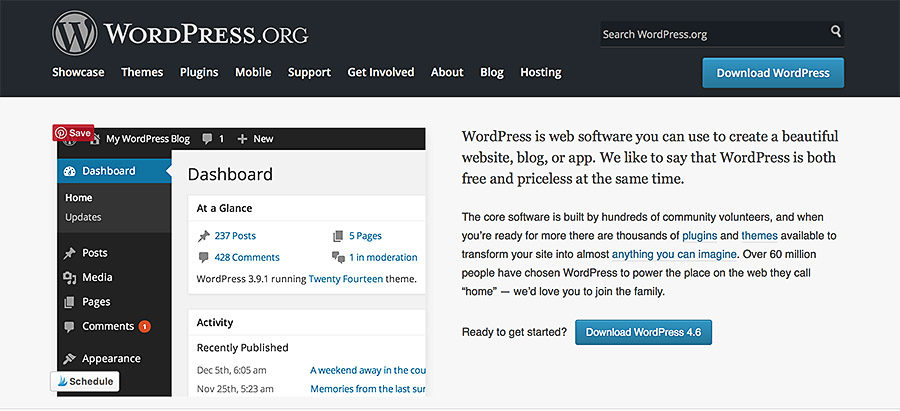 I use WordPress.org. I started with a free WordPress.com site, but I quickly realized that you need to be self-hosted if you want to make money on your blog. With a self-hosted WordPress.org site, you are completely in charge of your blog – the aesthetic, functionality, and technical aspects.
Blog Host

When I first started my self-hosted blog, I chose to use Bluehost. It's a great place to start because it's so affordable. After about a year, I had more traffic than my Blue Host plan could handle. My blog would unexpectedly crash – not great if you're trying to grow a following and impress advertisers. When I decided to upgrade my hosting plan, I chose to move to A Small Orange because they had great customer service and a quick response time. It was super easy to set up and I haven't had any hiccups with my service at all.
Blog Design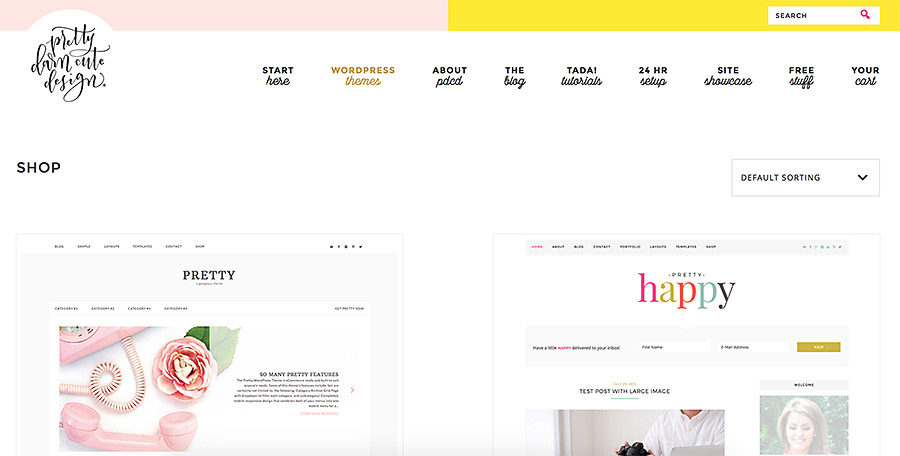 I love my Fun theme from Pretty Darn Cute Design! It operates using the Genesis Framework. It was completely set up within a couple of hours and they have fabulous customer support.
Offline Blogging Essentials
Camera
I have a DSLR camera and I LOVE it. It is easily the best investment I've made for my business because blogging is so visual. Readers are never going to seek out your blog if they see dark, blurry photos. I shoot with a Nikon camera that is no longer in production, but the current equivalent would be the Nikon D7100. You can easily spend upwards of $5,000 on a great camera (in fact, one of my next purchases will be the Nikon D750), but if yore just starting out with photography, the Nikon D7100 will give you great bang for your buck! One other investment I would make in photography is a great lens. The lens that comes with your camera is not going to be the best for shooting close-range blog photos – I typically use the Nikon NIKKOR 35mm Lens for really crisp blog photos. Having the right equipment will make your blog look big, bright and visually stunning.
Laptop
My MacBook Pro is a beast of a machine. I tried to get away with a less expensive PC, but I quickly outgrew its usefulness. My MacBook handles Photoshop and Lightroom like a champ and I never have to worry about viruses or losing my data.
Tripod
I got this Vanguard Alta Pro 263AB Aluminum Tripod Kit specifically for its ability to take overhead shots. The extending arm is great for creating those lovely flat layouts you see all over Instagram.
Printer
I have the Epson WorkForce WF-7610. It has a huge footprint, but I love it because it can handle anything! It prints full bleed up to 13×9 and it takes thicker paper (like my favorite Linen Coverstock) like a champ. I have saved hundreds by having a high quality printer at home instead of running to the print shop every time.
Phone
In today's blogging world, my phone is an indispensable part of my business. I use it to take photos, record video, and keep up with social media. It's important that it works well and has enough storage to fit everything I need. I have the iPhone SE with 64GB and it suits all my needs.
Photoshop CC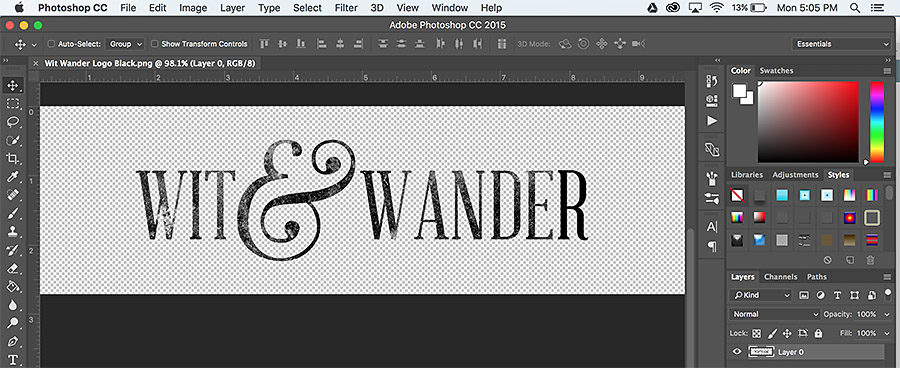 While there are some great free editing resources available online (and getting better all the time), nothing beats the power and flexibility that comes with having Photoshop CC. From creating Pinterest images to custom designs, there's simply nothing that Photoshop can't do. With their new Cloud pricing (as of July 2016 you can get both Photoshop and Lightroom for $10/month), it's easier to afford than ever before.
Lightroom CC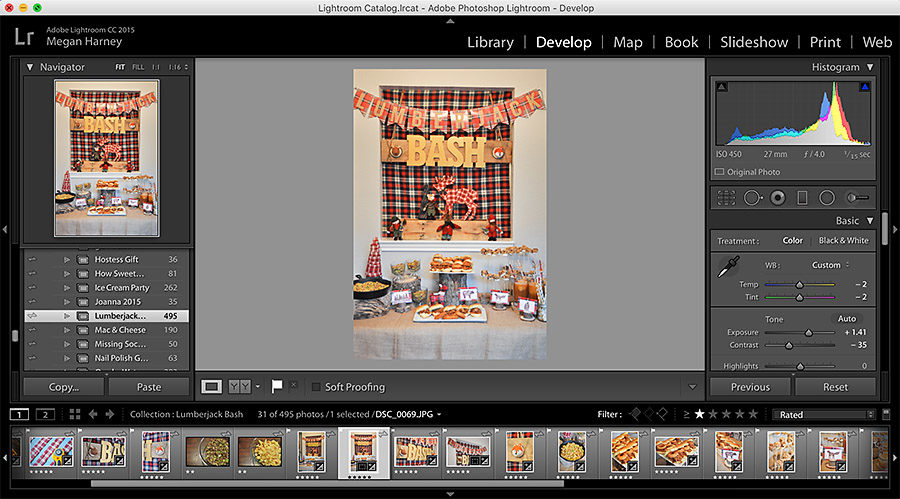 When it comes to editing and organizing photos, there is no better program than Lightroom CC. You can organize your photos by rating, flags, a color system, and more. Plus you can download presets (similar to filters on Instagram) that make editing your photos consistently a breeze.
Online Blogging Essentials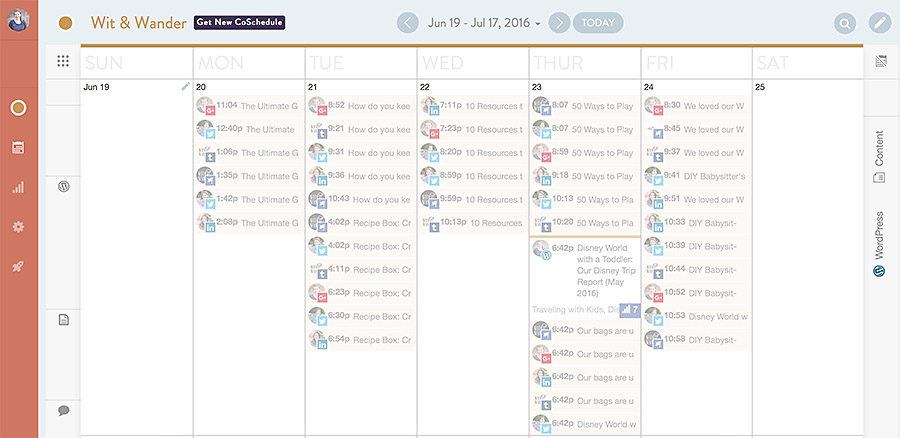 Coschedule is basically my brain in calendar form. It integrates flawlessly into WordPress and makes it easy to schedule all your social shares directly from your 'Edit Post' page. You can also easily re-share old posts and plan out your editorial calendar. You can even share that calendar with multiple people if your blog gets big enough that you need to collaborate with a team. The only thing it doesn't cooperate with is Pinterest, which brings me to…
Coschedule actually does work with Pinterest now, but I still use Tailwind because it has some unique functions.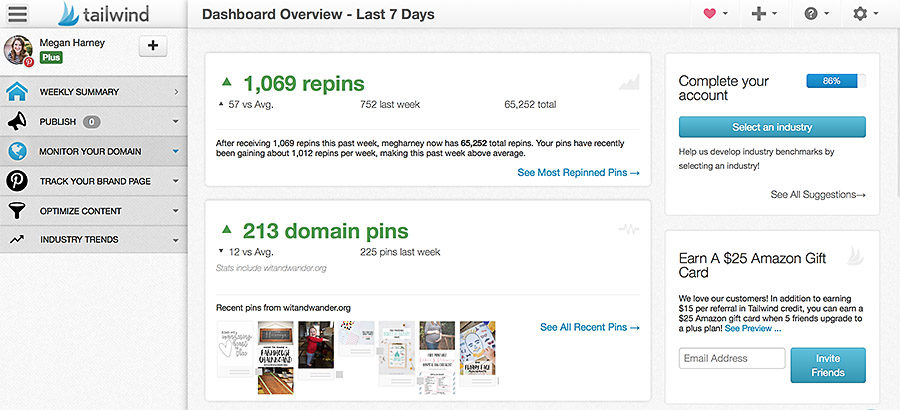 Tailwind is a Pin scheduling program that works directly with Pinterest. It allows you to Pin one post to multiple boards on a schedule. For example: you might schedule your latest blog post to pin to all of your relevant boards and group board over the next two months without ever going back to Pinterest.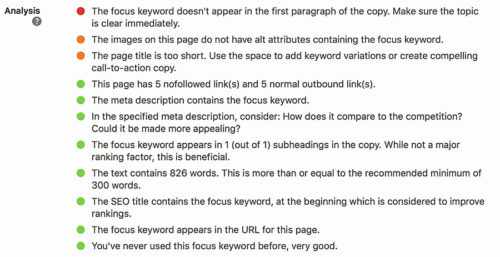 I am not an SEO (Search Engine Optimization) expert, so I rely on Yoast SEO to help me optimize each of my blog posts to be found by search engines.

Search engines are a competitive place. It is worth it to research Google AdWords to make sure your most popular (or profitable) posts will show up in Google when someone is searching for that topic.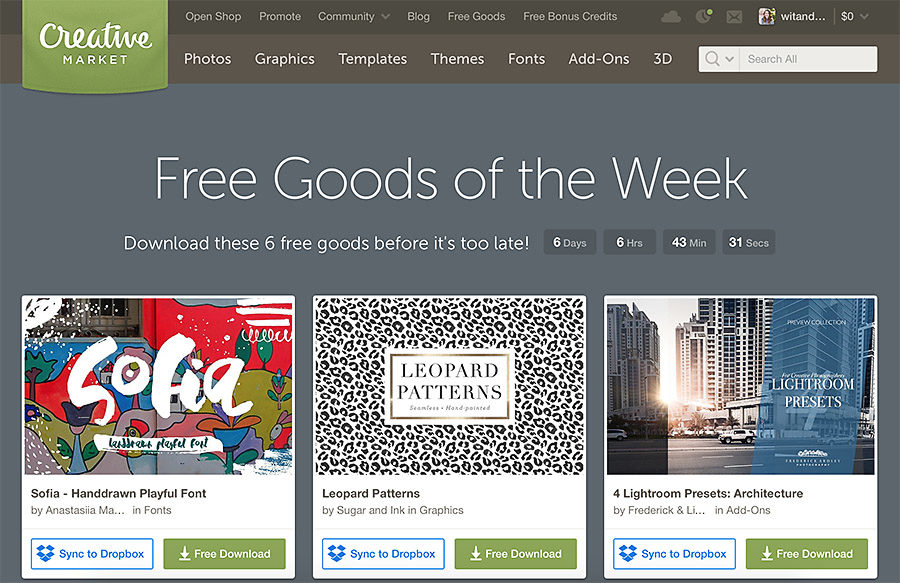 If you aren't a graphic designer (or even if you are, but you don't have 60 hours to spend designing each week), Creative Market is an invaluable tool. Each week they give away 6 free resources. You can also purchase things like fonts, illustrations, mock ups and more.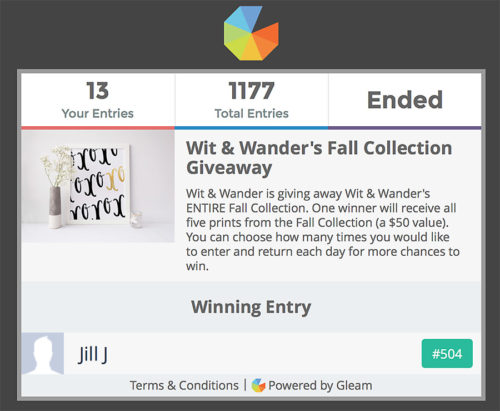 If you plan to run giveaways on your blog, the easiest way to manage them is through a widget. My favorite giveaway widget is Gleam.io. It's a free service, it looks lovely, and it's easy for readers to use. They also stay up-to-date on every platform's Terms of Service, so you won't get in trouble for breaking the rules. (For instance, did you know you can get your Blog's page taken down on Facebook if you require people to 'like' it as an entry for a giveaway?)

I have been a longtime fan of G-Mail and Google Drive. G-Mail is by far the easiest and most universal e-mail system – plus, it's free! You also get some great perks like their calendar, which flawlessly syncs an iPhone. The reason it's on my 'essentials' list is because of the cloud service Google Drive. You download Google Drive to your computer and save all your documents (photos, videos, designs, etc.) in it like any other folder. Then you can access those files from any other computer through your G-Mail account. This is especially helpful if you work from multiple computers. You can also share your files to collaborate with a team and create simple Google forms online.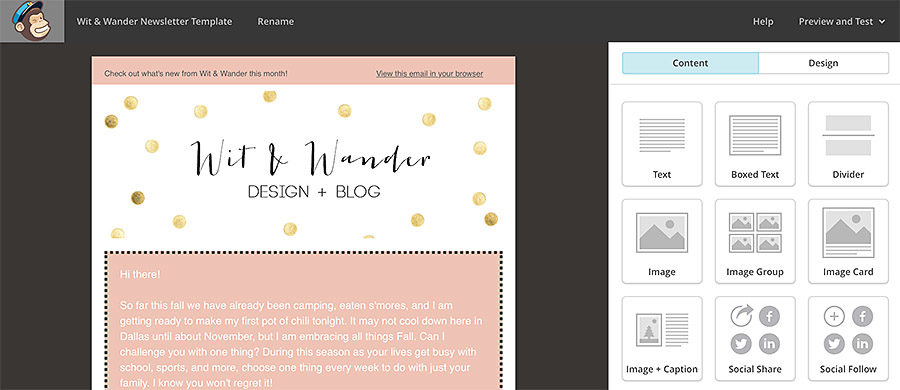 I send out an e-mail newsletter about once a month using MailChimp. You must use a real physical address (or you can sign up for a PO Box) to comply with anti-spam laws. I use a widget called Genesis eNews Extended (which was recommended by my designer – Pretty Darn Cute Designs) to collect e-mail addresses for my mailing list.
UPDATE: I moved to ConvertKit as my e-mail provider and I'm thrilled. MailChimp is perfect for someone just starting out because they're free, but when you're ready to start working with Sales Funnels and sequences, ConvertKit is so simple to use.
Income Sources
I have several sources of income so that I'm never relying on just one way to make money. Some of the revenue streams are more passive while some require active work.
Sponsored Posts – My main source of income is creating high quality sponsored posts for brands that I love. Some of my sponsored posts come directly from collaboration with brands (either I contact them or they contact me), but I also learn about a lot of sponsored posts through Blogging Networks. Here is a list of my favorite Blogging Networks:
Affiliate Marketing – By placing links to products in your posts, you can earn a small advertising fee whenever a reader purchases that product through your link, but it doesn't affect the price your reader pays. Here are my favorite affiliate programs:
Advertising – I currently work with Monumetric, who manages all my ads and I get a single payment each month. Before I had enough page views to qualify for Monumetric, I used Google AdSense.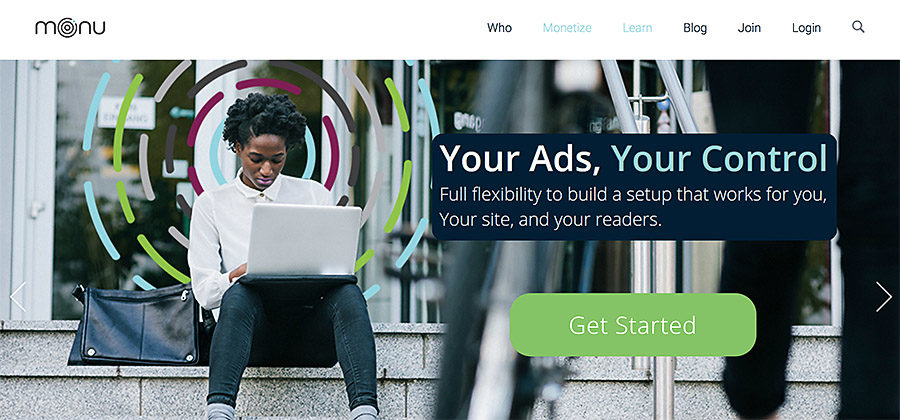 Etsy – While it's not technically part of my blog, my Etsy shop is a significant source of revenue for me. I include that to say that if you have another talent you enjoy (like graphic design), don't be afraid to see how you can monetize it.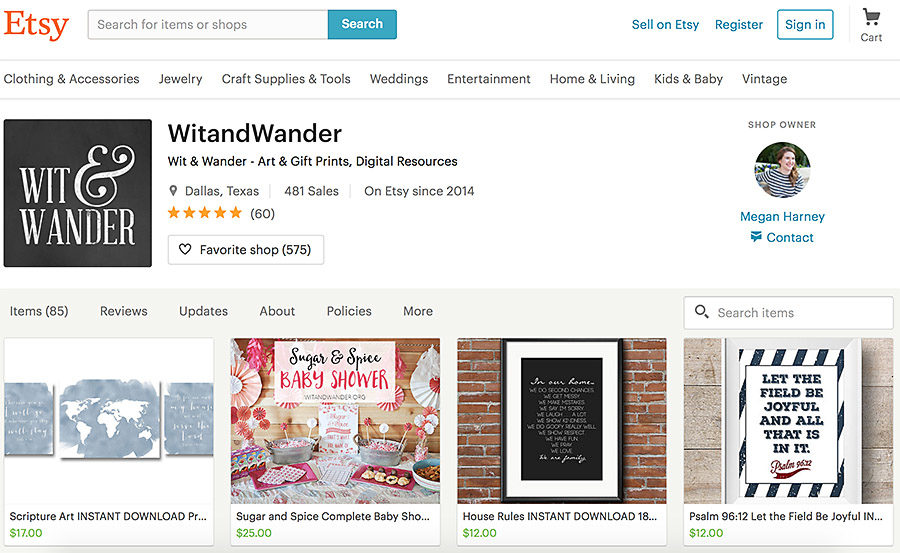 Best Blogging Tips
Photos – Before you upload your photos to your blog, resize them to no larger than 900 pixels in width and re-name them using keywords. By resizing images, you'll save a ton of space and your photos will look more crisp (I love using this preset for Lightroom). Re-naming your images (naming it 'Blogging Tips and Secrets 1' instead of 'image_1') will make it easier for search engines to find your images and your blog posts (It's called improving your SEO).
Social Advertising – Advertising your blog will look different for every person. I know a lot of bloggers have found success using Facebook Advertising or Twitter Advertising. I personally have gotten the biggest return on my investment with Promoted Pins on Pinterest. You'll have to experiment to see what's right for you.
Stock Photos – DO NOT use someone else's photo unless you have express written permission. There are horror stories about bloggers who got slapped with a lawsuit (and thousands of dollars in fees) for using a photo without permission. If you don't have a picture directly from your camera, use a stock photo site. Some stock photo sites that don't look like clip art from the 90's include:
Legal Issues & Taxes – While I can't offer specific advice because I'm not a lawyer or an accountant, I have picked up a few tips for beginning bloggers. First, here's a great resource on Tax Time for Bloggers. Second, apply for an EIN number (Employer Identification Number) – it's free and it ensures that you won't have t give out your social security number to every company you work with (most will ask you to fill out a W-9 before issuing payment). Third, look into selecting a 'business structure' before you start making money. Becoming a sole proprietor is pretty easy, but a different structure like a corporation or LLC may be better for your blog. Do your research before making any decisions.
Guest Posting/Contributing – One of the fast ways I learned about blogging was by contributing to ByDawnNicole.com and DallasMomsBlog.com. It's a great way to build authentic links back to your blog and grow your audience by sharing your writing with a different community. While I don't get a lot of direct traffic from contributing, learning from experienced bloggers is priceless. (NOTE: I also recently started accepting contributors!)
Best Social Media Tips
The best tip I have ever heard about social media is to focus on one or two platforms you love. No one can be good at everything and you'll stretch yourself too thin if you try to be fully present on every stream of social media. That being said, here are the three social media platforms I focus on and some tips for each platform.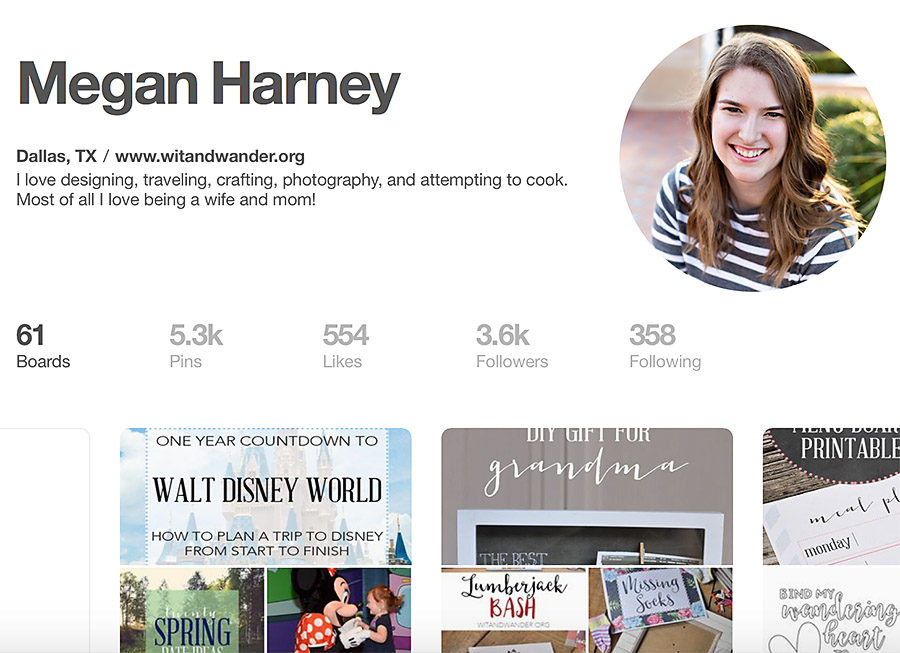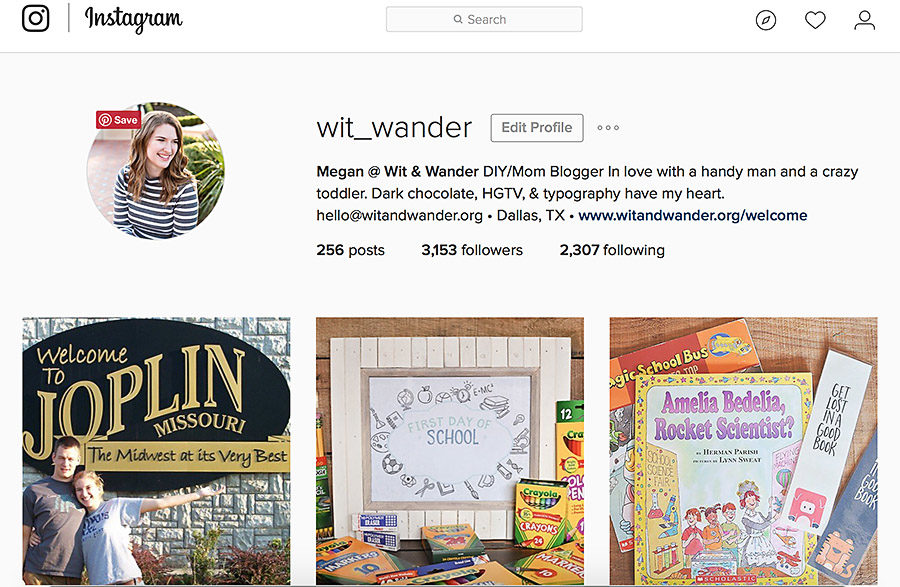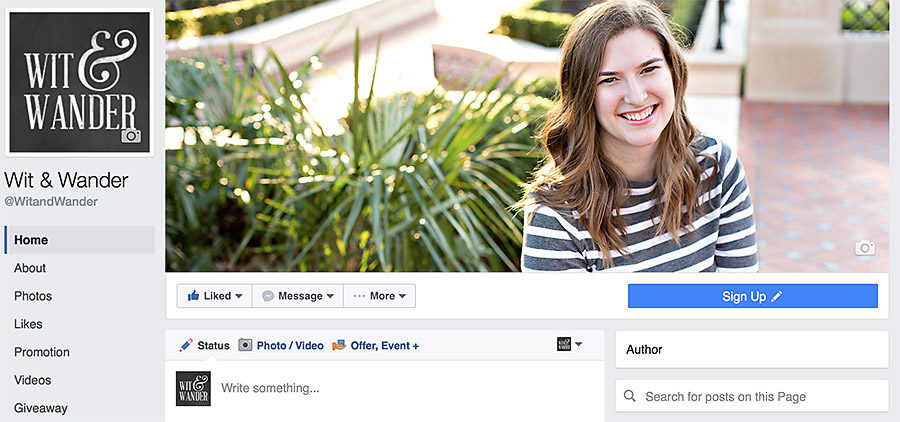 Questions? Comments?
I love this blogging journey and sharing about what's worked (and what hasn't worked) for me. My favorite part about blogging is that it's constantly evolving and changing. It's never the same thing twice. I will try to keep this page updated, but if you have any questions feel free to comment below and I will do my best to answer them. If you've found something you love that I've missed, share that as well and we can continue to grow together as a community.
Subscribe to the Newsletter for Free Updates
Subscribe to get DIY projects, recipes, and tips to live simply and create beautiful things delivered right to your inbox.